Brewers-Rockies Preview
Kyle Lohse is one of few starters in the majors this year enjoying a run-support average of at least six.
He's likely to get at least that much support Sunday the way Aramis Ramirez and the Milwaukee Brewers are swinging the bats at Coors Field.
The Brewers can complete their first three-game sweep in Denver in 10 years if they extend the Colorado Rockies' losing streak to six games.
Lohse (8-2, 3.09 ERA) owns a 6.00 run-support average that ranks him among baseball's leaders in that department. He's 5-1 with a 3.75 ERA in nine road starts, and 2-3 with a 6.67 ERA in five in his career at Coors Field.
Milwaukee (46-30) has surged into owning the NL's best record as it seeks its first sweep at Coors since June 29-July 1, 2004.
Ramirez is 15 for 32 while hitting safely in his last eight games in Denver, going 6 for 10 with four RBIs in this series. He's batting .450 with three home runs in his last 10 games overall and drilled his ninth homer in Saturday's 9-4 victory.
"Been coming here for a lot of years – it's a good place to hit," Ramirez said.
The Brewers won 13-10 in Friday's opener. They have 28 hits in this series – 12 for extra bases.
Jean Segura homered twice Friday and turned in the play of the day Saturday by scoring all the way from first base on a wild pitch while also making several nifty plays in the hole at shortstop.
"Just trying to do the best I can," Segura said.
Carlos Gomez is 5 for 11 in this series while Scooter Gennett is 3 for 5, and also has 15 hits – including seven doubles – in his last 32 at-bats.
The injury-plagued Rockies (34-40) have come up empty in this series despite strong efforts from major league batting leader Troy Tulowitzki and Corey Dickerson. Tulowitzki is 4 for 7 and Dickerson is 7 for 9 with two homers and five RBIs.
Tulowitzki owns the highest average in baseball history among players with at least 135 at-bats against Milwaukee at .413 (59 for 143).
Lohse has never faced Dickerson while he has seen Tulowitzki the most among Colorado's hitters, with the Rockies superstar going 6 for 18.
The right-hander gave up four runs in six innings Tuesday to earn a 7-5 victory at Arizona.
Colorado was lamenting the fact that it didn't make Milwaukee earn everything it got Saturday. The Rockies allowed five unearned runs as they committed a season-high four errors – all in the first three innings.
"We were sloppy early," manager Walt Weiss said.
Milwaukee is a major league-best 13-5 against left-handed starters as it gets its first look at Colorado's Tyler Matzek (1-1, 3.75), who will make his third career start. Matzek yielded three runs and 10 hits over five innings in Monday's 6-1 road loss to the Los Angeles Dodgers.
This will mark Matzek's second start at home, where he allowed two runs over seven-plus innings June 11 in his major league debut in an 8-2 victory over Atlanta.
The 23-year-old left-hander is a 2009 first-round pick who is the third Colorado pitcher to make his debut as a starter this year.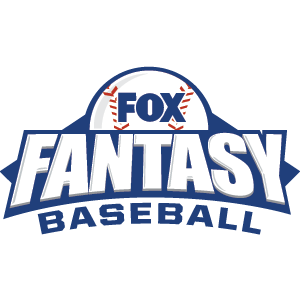 FOX Fantasy Baseball Join or Create a Free League

Play Now!