Is Pujols headed to Cooperstown?
King Albert arguably was the best player in baseball during his tenure in St. Louis.
From his NL Rookie of the Year campaign in 2001 to his final year with the Cardinals in 2011, Pujols won three National League MVPs, led the NL in homers twice, in runs five times, and in hits, doubles, RBI and batting average once apiece.
As a rookie, the Dominican Republic native hit .329 with 37 homers and 130 RBI. Two seasons later, he led the NL with a .359 batting average, while scoring an NL-leading 137 runs.
His MVP seasons ( *-led the NL):
2005: .330, 41 homers, 117 RBI, *129 runs — and a career-high 16 stolen bases.
2008: .357, 37 homers, 116 RBI and 100 runs — plus a .653 slugging percentage and a 1.114 OPS, both tops in the NL.
2009: .327, *47 homers, 135 RBI and *124 runs — with NL-bests .443 on-base percentage, .658 slugging percentage and a 1.101 OPS.
In 11 seasons in St. Louis, Pujols hit 445 homers with 1,329 RBI, while batting .328 with a .617 slugging percentage. Plus, he led the NL four times in intentional walks. For his career (through June 5), he has 484 homers, 1,469 RBI and a .322 batting average.
Among active players, Pujols ranks first in slugging percentage (.602) and intentional walks (273). He is second in homers and RBI, behind Alex Rodriguez's 647 and 1,950, and a close second in batting average, behind Joe Mauer's .323.
Pujols also ranks third in runs (1,407), total bases (4,301), doubles (518) and on-base percentage (.4109) and is sixth in hits (2,301).
He never played fewer than 143 games in a season — nine of his 12 season with at least 154 games played — and led the Cardinals to three World Series, which St. Louis won in 2006 and '11.
In 74 playoff games (15 series), Pujols batted .330 with 18 homers, 52 RBI and 20 intentional walks. In 16 World Series games, he batted .255 with four homers, eight RBI and seven intentional walks.
He also was a nine-time All-Star and won two Gold Gloves.
Watch above video to hear more of his case.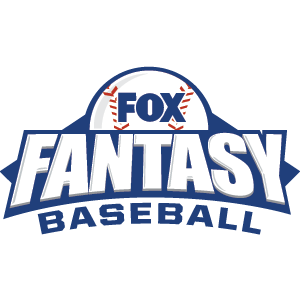 FOX Fantasy Baseball Join or Create a Free League

Play Now!