No hangover from Sox celebration
If you haven't heard,
the
Boston Red Sox won the World Series on Wednesday night, beating
the St. Louis Cardinals 6-1 in Game 6 at Fenway Park, then
partied
into the night with the rest of Boston.
So what happened the day after?
Red Sox right fielder Shane Victorino, who had the big three-run
double in the clinching victory, wasn't sure what to do on
Thursday.
Now what am I suppose to do today…
pic.twitter.com/20KqU5En38

—
Shane Victorino (@ShaneVictorino)
October
31, 2013
Big Papi,
the
World Series MVP, had a message for Red Sox Nation.
That's what I'm talking about Boston. This one is for you. World
Series Champs
#BostonStrong

—
David Ortiz (@davidortiz)
October
31, 2013
Wednesday's winning pitcher Jon Lester posted this (FYI: the
parade is Saturday).
To all the fans that never quit on us, thank you! This is as
much your championship as it is ours. Hope to see y'all Saturday!
#NVRQT

—
Jon Lester (@JLester31)
October
31, 2013
Second baseman Dustin Pedroia went with something short and
sweet.
We did it !!!!!

— Dustin Pedroia (@15Lasershow)
October
31, 2013
Instead of starting Game 7 for Boston on Thursday night,
starting pitcher Jake Peavy, a trade-deadline addition, was able to
enjoy the first day of the offseason and expressed his love for
Beantown.
Boston We Are World Champions!!!!!!Words couldn't even begin to
describe how honored & humbled I am to be a part of this great
city & team!

— Jake Peavy (@JakePeavy_44)
November
1, 2013
After Wednesday's clinching victory, Red Sox pitcher Ryan
Dempster
tossed batting practice
for fun at 3 a.m. ET on Thursday.
One of the batters was Mike O'Malley, who plays Burt Hummel on
FOX's 'Glee.'
3AM .
@RyanDempsterFDN
Ryan pitches BP. Pro Tip:
#takeoffweddingringwhilehittingwithwoodenbatandnoglovesouch

—
Mike O'Malley (@TheMikeOMalley)
October
31, 2013
Three hours later, Joe Scarborough hosted 'Morning Joe' from
Fenway Park.
Thursday was Halloween, so why not dress up as the Green
Monster?
Green monstah?
pic.twitter.com/CNs4eIADuB

—
Will Middlebrooks (@middlebrooks)
November
1, 2013
Middlebrooks, the Red Sox third baseman, made sure to post a
picture of the new 2013 banner outside Fenway Park.
Now we go
pic.twitter.com/1MXrcwmFRF

—
Will Middlebrooks (@middlebrooks)
October
31, 2013
Meanwhile, Kevin Millar, who won a ring with the Red Sox in
2004, tweeted a picture of his son in his Halloween costume.
Kanyon wanted to be the
#MVP

@davidortiz
pic.twitter.com/nWXFlM92mW

—
Kevin Millar (@KMillar15)
October
31, 2013
Curt Schilling was a teammate of Millar's in '04 and also won a
World Series with the Sox in '07.
Impressed and proud as hell of what just happened in Fenway.
Cardinals? Sad to say NL they're going to be fricking awesome for a
few years

— Curt Schilling (@gehrig38)
October
31, 2013
Several New England Patriots had messages for the newly crowned
baseball champs.
Savannah Guthrie, Al Roker and Matt Lauer of the 'Today Show'
busted out beards.
Our tribute to the Boston Red Sox
#HalloweenTODAY

—
Al Roker (@alroker)
October
31, 2013
Thursday night, Red Sox CEO Larry Lucchino took the World Series
trophy to TD Garden, where the Boston Bruins hosted the Anaheim
Ducks. During a break in the second period, Lucchino and Bruins
president and former player Cam Neely brought the Commissioner's
Trophy out on the ice.
The Bruins trailed 1-0 before the visit, but they tied it about
4½ minutes later and eventually won 3-2 in a shootout.
Ballplayers from other teams were impressed with the Red Sox
title. One was Cincinnati Reds Gold Glove second baseman Brandon
Phillips.
#BPShoutout
to the
#WorldSeries
Champions
@RedSox! Love the PASSION
y'all played w/ all year and especially, those BEARDS!!!
#BostonStrong

—
Brandon Phillips (@DatDudeBP)
October
31, 2013
Even on Capitol Hill, there was some Red Sox love. White House
Press Secretary Jay Carney opened his Thursday news briefing in a
Boston cap with a few comments about the new champions. (H/T to
politico.com)
Then there's Wally, the team's mascot. He seems to be missing
… or maybe he's still out partying. Hopefully, he'll make it to
the parade. If you see Wally, please tell him to call the ballpark
and not to shave his beard.
Lucchino says he expects
#RedSox
to stay bearded for Saturday's
#WorldSeries
victory parade
http://t.co/kpafGtjdOf
pic.twitter.com/Fxe9jcmwtg

—
The Boston Globe (@BostonGlobe)
November
1, 2013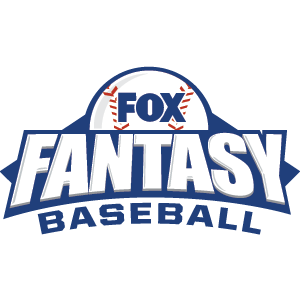 FOX Fantasy Baseball Join or Create a Free League

Play Now!