Reality check: Phils, BoSox should sell
Last year, the Boston Red Sox and Philadelphia Phillies were supposed to meet in the World Series. They didn't.
This year, they were supposed to redeem themselves. They haven't.
Now, on the eve of the non-waiver trade deadline, they need to confront the realities of their 2012 seasons by acting with 2013 in mind.
In the industry parlance, it's time to sell.
The approach has a different meaning for each team. A near liquidation seems appropriate for the Phillies, who were swept by Atlanta over the weekend and plunged 16-1/2 games back in the National League East. They are in last place and have almost no chance of making the playoffs.
The Phillies' free agents – Shane Victorino, Joe Blanton, Juan Pierre – likely will be traded for prospects, because the season is beyond saving.
Philadelphia GM Ruben Amaro Jr. should shop outfielder Hunter Pence and left-hander Cliff Lee, too. The Phillies are an aging team in need of a reboot. They shouldn't forget that in 2007 a young core began the team's streak of division titles.
The Red Sox, meanwhile, just scored an emotional series win over the archrival New York Yankees – culminating with a 10-inning triumph on national television Sunday night. The victory brought them all the way back to … the .500 mark.
Bobby Valentine's mercurial men remain in contention for an American League wild card, but don't be fooled by the fact that they are four games out of a playoff spot. Boston has the 10th-best record in the AL and must climb over five teams to get the second wild card.
The Red Sox are last in the AL East, 9-1/2 games behind the Yankees. Their rotation ERA is close to 5.00. They have won more than two games in a row only once during the past two months – a five-game streak against National League also-rans Chicago and Miami. They aren't, in their present state, a postseason-caliber team.
Even the most optimistic Red Sox fan – I've heard of a guy in Framingham – would agree that the playoffs are well worse than a 50/50 proposition for this team. (The Baseball Prospectus postseason odds calculator pegged the number at 16.4 percent Sunday morning.) If that holds, the Red Sox are about to miss the postseason for a third consecutive year.
The trend would suggest a fundamentally flawed roster in need of a moderate-to-heavy overhaul. Rather than wait until November, first-year general manager Ben Cherington should put a price tag on everyone (except Dustin Pedroia) and sift through the offers between now and 4 p.m. ET Tuesday.
Josh Beckett? See if the Texas Rangers are desperate enough for a starting pitcher that they would bring the surly right-hander back to his home state.
Jon Lester? In the midst of a mystifying regression – 5.49 ERA – Lester may need a change of scenery above all else, and contenders would have interest because of the shallow pitching market.
Jacoby Ellsbury? He's a free agent after next season. Scott Boras represents him. He's probably not long for Fenway, anyhow.
David Ortiz? Big Papi is beloved in Boston, but it was only a few weeks ago that he told Jorge L. Ortiz of USA Today accepting a one-year contract last offseason was "humiliating" and "embarrassing." Looking ahead to free agency after this year, Ortiz said, "My mentality is not going to be, 'I like it here.' It's going to be, 'Bring it to the table, and we'll see what happens.'"
Clearly, Ortiz is prepared for the possibility that this is his final season in Boston. Lester will be a free agent after next season if the Red Sox decline their 2014 option. The band is on the verge of a breakup, anyway. The music has gone from great to mediocre. So why would Cherington – or anyone else – insist on keeping the group together?
I'm not advocating a fire sale. It would be unreasonable to expect the Red Sox to trade more than one or two of the players I mentioned above. I simply believe that if the Red Sox are going to be a .500 team, they might as well be a .500 team with a younger, more intriguing roster than the staid one they have. And there's a real possibility the Red Sox could play better down the stretch, if they trade Beckett or Ellsbury for younger major leaguers.
Cherington could stay the course and hope for the type of consistent winning streaks the team has been unable to produce. Or he might want to trade prospects for veterans. But there is a cautionary tale for such action … in Philadelphia.
With their perpetual sellouts and division titles, the Phillies kept borrowing from the future to sustain the prosperous present. The strategy finally backfired this year, when injuries hit and the farm system was too tapped out to supply reinforcements.
Even with Cole Hamels signed long term, the Phillies will have a difficult time returning to the top of the division next year. The Nationals and Braves are younger and better. But Amaro can give the '13 Phillies a chance to compete by trading Victorino, Blanton, Pierre and Pence – and possibly Lee, as well.
In baseball, it used to be that the richest teams could spend the competition into submission. No more. Revenue sharing, television rights contracts and even the new restrictions on signing amateurs have leveled the field. It's no longer realistic for teams to excel every year, even though the Yankees always seem to manage.
For the Red Sox and Phillies, there should be no shame in one disappointing season. The sin will be if they stubbornly refuse to prioritize the promising future over a stagnant present.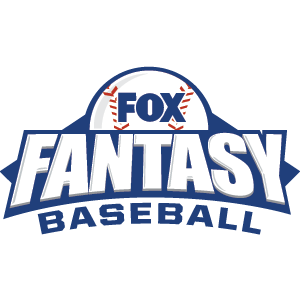 FOX Fantasy Baseball
Join or Create a Free League
Play Now!