BoSox power past Yanks in rout
A slice, then a slam. For Phil Hughes and the New York Yankees, things got out of hand in a hurry.
Mike Napoli hit a grand slam after an intentional walk, Felix Doubront stifled the Yankees once again and the Boston Red Sox sent New York to its sixth loss in seven games, 11-1 Saturday night.
"It was a battle. Long, tough at-bats," Hughes said.
Hughes (2-4) is winless in his last four starts, and was pulled in the fifth inning when Napoli came up. Last year, Hughes won his final three starts against Boston, allowing a total of three earned runs.
This time, no such luck. Mike Carp's slice landed on the left field line for an RBI double to start a five-run burst in the third inning.
"When you see a ball in, especially down the line, it's a little disheartening," Hughes said.
After David Ortiz was intentionally walked with one out, Napoli connected for a 5-0 lead.
"Obviously, the pitch to Napoli I'd like to have back," Hughes said. "I was just trying to battle and find a way to get out of that."
Daniel Nava added a three-run homer in the eighth inning that emptied the crowd. The aisles were full of fans streaming to the exits by the time Nava touched the plate, and a "Let's go, Red Sox" chant erupted when Stephen Drew homered in a three-run ninth.
The Red Sox evened this three-game series going into Sunday night's wrapup. Boston won on a warm evening, with Yankees catcher Chris Stewart leaving after the fourth because of dehydration.
Yankees manager Joe Girardi said Stewart got "lightheaded" but checked out OK.
Napoli's second slam of the season came after Stewart and shortstop Jayson Nix visited Hughes when the count reached 2-2 – Hughes said it was to change signs. Napoli lined the next pitch over the right-center fence for his fifth career slam.
Girardi said it made sense to walk Ortiz.
"You got one guy that's struck out 75 times in 200 at-bats, one guy that's struck 22 times in 150 at-bats coming into this series," Girardi said. "To me, you're looking for a strikeout in that situation."
"It's a situation where I don't necessarily want to do it, either," he said. "I don't want to start putting people on base, but you're trying to shut down an inning. I'm going to do what I think is the best thing to do. I thought the best thing to do was to try and get Napoli."
The Red Sox had been outhomered by the Yankees 4-0 in their first four meetings this year. Napoli and Nava provided pop, and more – Nava got four of Boston's 18 hits and had an RBI grounder in the ninth, Napoli had three hits.
Doubront (4-2) won for the first time in five starts since his last victory on April 27. He permitted one run and six hits in six innings, striking out six.
The 25-year-old lefty with the slow, big-breaking curve has a 2.52 ERA in 10 career outings against the Yankees, including four straight quality starts last year.
Robinson Cano was hitless in 12 career at-bats against Doubront before solving him for a single. The next time up, Cano took a wild swing and missed a 72 mph breaking ball by a lot.
NOTES: Yankees 1B Mark Teixeira singled for his first hit of the season after coming off the disabled list a day earlier. … Red Sox CF Jacoby Ellsbury missed his second straight game because of tightness in his left groin. Manager John Farrell says he hasn't ruled out Ellsbury returning Sunday night. … RHP Clay Buchholz (7-0, 1.73) is set to start for Boston in the series finale vs. RHP Hiroki Kuroda (6-3, 2.39). … The Yankees will host a day-night doubleheader (1:05 p.m./7:05 p.m.) on Aug. 20 against Toronto to make up for a rainout on May 19. … Bernando LaPallo, who says at 111 that he's the oldest Yankees fan, was on the dirt near the dugout during batting practice and injured star Derek Jeter came over to greet him. "Hit some home runs," LaPallo told Jeter. "I got to start playing first," the All-Star answered. Born on Aug, 17, 1901, LaPallo says he first saw the team in person when it was called the Highlanders and played at Hilltop Park, its home until 1912. LaPallo says he met Babe Ruth even before he played for the Yankees or Red Sox.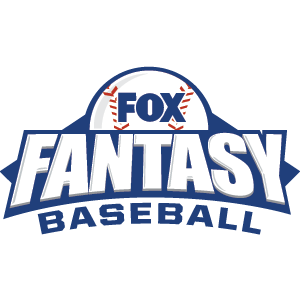 FOX Fantasy Baseball Join or Create a Free League

Play Now!