Beane facing pivotal year in Oakland
A's fans have been teased too many times to think this is the year Billy Beane finally clones that perfect summer of 2001. Still, there's a steady drum beat of praise from American League officials who say the A's quietly have turned themselves into a threat — if not to the Red Sox and Rangers, then at least to the Angels, the Yankees and the rest of the wild-card tier.
It's going to be a pivotal season in Oakland, for two reasons. First, Bud Selig will soon hear, and presumably act on, the findings of a committee investigating the pros and cons of moving the A's to San Jose. Second, the A's and Beane himself will learn what Hollywood can do for (or to) their legacies, as Brad Pitt portrays the general manager in the September release of the movie "Moneyball."
Beane is somewhere between flattered and embarrassed that Pitt was chosen for the role. When asked if makeup artists would attempt to create a likeness to the GM, Beane dryly said, "That would defeat the purpose of (casting) Brad Pitt."
Beane would much rather talk about the A's chances in 2011, or how important it is to relocate to a more favorable market with a brand new stadium.
Construction of a 32,000-seat facility could be ready in as little as three years, if and when Selig and MLB's owners green-light the move to San Jose. In the meantime, the A's are stuck in the Coliseum, which fans avoid as if it were diseased: Oakland was 29th in the majors in attendance last year and has failed to draw 2 million fans since 2005.
Small wonder Adrian Beltre told Beane he could keep the three-year, $24 million contract being offered last year, choosing the Red Sox instead. Not one of the A's executives disagreed when Scott Boras, who represents Beltre, recently told Fox Sports' Ken Rosenthal, "When teams recruit against the Oakland A's, they say, 'Why do you want to play in an empty park?' It's not about the organization. It's not about ownership. It's about locale."
Selig's committee has been bogged down for nearly two years, still unable to answer the most obvious question: Why shouldn't the A's be allowed to move? Beane is careful to say, "It's a complicated decision, so I understand the reason for the deliberation." In the next breath, however, he repeats what's on the minds of everyone rooting for the A's to become perennial powerhouses again: "We need a new venue," Beane says.
Somehow, though, he's assembled a blend of young pitchers, modestly impressive run producers like Hideki Matsui, David DeJesus and Coco Crisp, and the West's best defense in 2010.
The A's obviously need the starting rotation, which led the AL with a 3.47 ERA last year, to sustain its excellence for another summer — pitching is still Oakland's most precious commodity. The A's will need external help, too: Any A's rebirth will have to be tied to the decline of the Rangers' pitching without Cliff Lee, to the Yankees' aging roster and Andy Pettitte's retirement, and the Angels' chronic lack of offense.
These are no small assumptions, although Beane says he's optimistic over his team's trend line.
"We're all excited by the foundation we've laid with the young pitching," he said. "It was a lot of fun being active this winter; it's the part of the job that re-energizes you, the ability to be aggressive and make baseball moves that have an impact."
What Beane doesn't say, of course, is that whatever renaissance the A's enjoy is likely to be short-lived. That's been the business plan since 2007 — building, reaping, then turning over the roster just before the young stars' careers mature into the money-making phase.
It's gotten so that Beane is forced to start disassembling his teams every two years — hence the perpetual tease that A's fans live with. Of course, Beane could get lucky with the current edition of the Little Green Engine, but if he doesn't, there's no reason to believe he'll keep walking that long, flat road to nowhere.
In fact, Beane's friends say this is his last go-round — if the A's aren't allowed to move to San Jose, he'll officially pass the baton to assistant David Forst and look for a Plan B for the rest of his professional life. It's anyone's guess what would be next for Beane; remember, this is the same executive who turned down what should've been a dream job, controlling the Red Sox.
If nothing else, Beane will be remembered for the Moneyball craze of the early 2000s. Pitt might pull off a spot-on depiction of Beane's life and the arc of his career, but actually explaining the Moneyball philosophy to the masses is another matter.
That's because the master himself says the template keeps evolving.
"It's an objective process to ultimately find areas of value," Beane said, which is another way of saying Moneyball is about being predictively smarter than the other guys.
Trouble is, everyone's front office is populated by Ivy Leaguers and numbers geeks these days. Baseball's intellectual gap has closed so quickly, Beane is the first to acknowledge he no longer holds the edge that Hollywood almost certainly will idealize.
"There's less low-hanging fruit," is how Beane describes an industry that's memorized the Moneyball playbook. All things being equal, the A's might just have to rely on a decidedly low-tech strategy to get from here to October: tightly crossed fingers.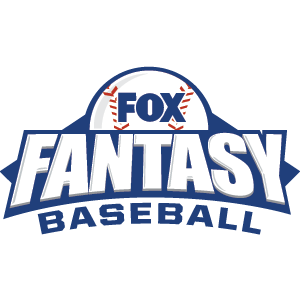 FOX Fantasy Baseball Join or Create a Free League

Play Now!