Angels host Blue Jays in matchup of struggling teams (Apr 21, 2017)
ANAHEIM, Calif. — The Los Angeles Angels and Toronto Blue Jays will be happy to see each other this weekend when the teams get together for a three-game series.
Neither team is playing well these days, so it's an opportunity for both to take advantage of a struggling opponent.
The Blue Jays (3-12) have the worst record in the majors and the Angels (7-10) have lost eight of their last nine.
Both teams send pitchers to the mound who haven't appeared in the big leagues this season, as both have been called up from their respective Triple-A clubs.
The Angels will start Alex Meyer, a 6-foot-9 hard-throwing right-hander whom they acquired last season from Minnesota for left-hander Hector Santiago. Meyer got a taste of the big leagues last season, getting six starts — one with the Twins and five toward the end of the season with the Angels.
He got his first and only big-league victory Sept. 18 against Toronto.
In that start against the Blue Jays, his catcher was Juan Graterol, who left the Angels after last season and wound up in the Blue Jays' organization. Just this week, the Angels re-acquired Graterol in a trade with the Blue Jays for a player to be named later or cash considerations.
So there's a good chance Graterol will be in the Angels' lineup and catch Meyer on Friday.
Meyer, who is 0-0 with a 4.80 ERA in three starts for Triple-A Salt Lake this season, is not taking anybody's place in the rotation. The Angels are halfway through a stretch of 20 games in 20 days, so inserting Meyer gives the five other starters an added day of rest.
Though the Angels lost six of seven on the just-concluded trip to Kansas City and Houston, there were encouraging signs from the rotation, which pitched deeper into games than it had through the first 10 contests. On the trip, the starters pitched into the sixth inning in six of the seven games and completed seven innings three times.
"Obviously this was a tough trip for us, but one of the things that started to materialize is the starting pitching getting to a certain point in the game," Angels manager Mike Scioscia told the Orange County Register. "That has to happen for us to do what we hope to do. It's good to see."
For the Blue Jays, Mat Latos was called up from Triple-A Buffalo to support a starting staff that lost J.A. Happ and Aaron Sanchez to the disabled list.
Latos is no stranger to the Angels, having pitched for them briefly in 2015. The Blue Jays are his eighth major league team, as he signed a minor-league deal with the club in February. Latos was 0-0 with a 1.00 ERA in two starts for Buffalo.
"He's got a good breaking ball, a big breaking ball," Blue Jays manager John Gibbons told MLB.com. "The thing that's good about him: He's been around the game awhile. He's a veteran guy, and that's why we signed him. You know, if something happened, we'd need him."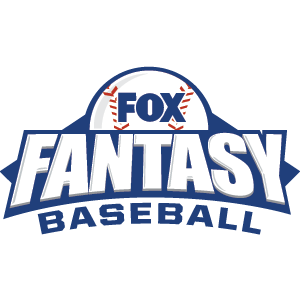 FOX Fantasy Baseball Join or Create a Free League

Play Now!