No favorite in wide-open AL race
Five days from the end of the regular season, chaos reigns in the American League.
Not a single division title has been clinched. As a matter of fact, not a drop of champagne has been spilled to celebrate the securing of a playoff berth. Friday night saw extraordinary pennant-race drama, with six of the seven games carrying playoff implications. (Pity the poor Indians and Royals, undoubtedly outdrawn by high-school football in Cleveland.)
Even Joe Girardi, the hyper-focused New York Yankees manager, admitted to peeking at the out-of-town scoreboard at Rogers Centre during his team's 11-4 victory over Toronto.
"Yeah, you look," he said. "It's impossible not to."
The league's five bids will be awarded in due time, perhaps with the help of a one-game tiebreaker (or two) next Thursday. But there's a larger question here: Who, exactly, is the favorite to win the AL pennant?
For that matter, is there a favorite?
"I don't think so," Yankees catcher Russell Martin said. "I really don't. I have the confidence that we can do it. We can win it. We've got to get there first.
"But I really don't feel like there's one team above everyone else."
The facts support that. The Texas Rangers lead the league with 92 wins … followed by the Yankees at 91 … the Baltimore Orioles at 90 … and the Oakland A's at 89.
In all, there are four teams with between 86 and 90 victories: Baltimore, Oakland, Los Angeles and Tampa Bay. It's likely that two of them will miss the postseason, while the AL Central champion — Detroit (84) or Chicago (83) — slips into October with a lesser win total. Most tellingly, managers and players point out that two of the most dangerous playoff teams — the Rays and Angels, because of their rotations — aren't even on pace to qualify.
The temptation is there to credit (or blame) the additional wild card for the compressed playoff picture, but it's not as if the change in playoff format forced teams to be about as good as their competitors. The circumstances are independent of one another. The competitive balance is significant, though, insofar as teams are trying desperately to win their divisions rather than settle for the one-game wild card playoff.
Whatever the cause, it's undeniable that only hairsplitting differences exist among contending clubs. Entering Saturday, the AL division leads were one game (East), one game (Central) and three games (West). Through 157 games last year, the margins were seven, 12 1/2 and six, respectively.
"What the teams share in common is they play good defense, they have good pitching, and they have lineups that produce runs," Martin said. "Every single team that's in the race has all those things. There's not much to separate them.
"The way the teams are managed, the leadership on the teams, I think it (tightens) everything."
To some extent, the Rangers are the AL front-runner until proved otherwise. They're also the touchstone of this year's postseason, as they still are looking for the first championship in franchise history after World Series heartbreak in each of the past two seasons. If the Rangers fail to win, the narrative will immediately shift back to last year's Game 6 in St. Louis, when they were one strike away. Twice.
Ron Washington's team is similar to those he brought to the last two postseasons. The Rangers lead the majors in runs scored — which, for all their hitting brilliance, is something they failed to do in 2010 or 2011. They have dropped gradually in the AL ERA rankings: fourth in 2010, fifth in 2011, sixth this year. "The team to beat is still the Rangers," said Blue Jays reliever Darren Oliver, who pitched for Texas in each of the last two seasons.
The Rangers have two MVP candidates (Adrian Beltre and Josh Hamilton) and a reliable closer (Joe Nathan, replacing Neftali Feliz). The bullpen may be thinner overall, if valuable reliever Mike Adams can't fully return from a strained shoulder muscle in time for the playoffs. The greatest difference is probably in the rotation, where postseason stalwart Colby Lewis is unavailable after season-ending elbow surgery. Trade acquisition Ryan Dempster hasn't delivered a quality start against a contender in more than a month. Rookie Yu Darvish was scratched from his most recent turn because of a stiff neck.
Matt Harrison, the Game 7 loser in St. Louis last October, has become the Texas staff ace at age 27. He's in the midst of a career year (18-10, 3.26 ERA, 207 1/3 innings) and probably has the best chance to mimic Lewis' reliability. "He's going to have to step up," Oliver said. "Somebody has to step up. Colby always pitched good in the playoffs."
The Rangers' repeat World Series appearances won't liberate the Yankees from postseason scrutiny, even if the Pinstripes are on pace for their third-lowest winning percentage in the past 15 years. There is, as usual, concern about the Yankees' rotation; Hiroki Kuroda failed to finish the sixth inning Friday night for the second straight start and acknowledged afterward that his mechanics aren't 100 percent aligned.
Yankees fans expect their team to win, anyway. Don't they always? As Nick Swisher put it, "I've never been a New York Yankee and ever felt like an underdog."
The entries of Baltimore and Oakland constitute the greatest change in the postseason derby. They weren't supposed to contend this season and may thwart the hopes of expected postseason teams like Tampa Bay and Los Angeles. The Orioles and A's share several characteristics in common (deep bullpens, power-hitting lineups, sound defense) and are proving that franchises can rebuild more quickly in today's economic structure than before.
They're the ones perpetuating this September scramble, in what must be a foreshadowing of the baseball bedlam to follow next month.
"They always talk about competitive balance: Each team, small market or big market, having an opportunity to compete in September," Yankees center fielder Curtis Granderson said. "Right now, you see that."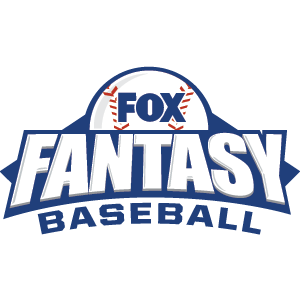 FOX Fantasy Baseball
Join or Create a Free League
Play Now!