A-Rod's lawyer grilled on 'Today Show'
The challenge is on.
Host Matt Lauer, in an interview Monday morning with Alex Rodriguez's lawyer on the "Today Show," said that Major League Baseball had sent him a letter saying it was willing to waive the confidentiality clause in the Joint Drug Agreement and release information about Rodriguez.
Lauer surprised the attorney, Joseph Tacopina, by revealing that baseball had sent him the letter overnight. He said that if Tacopina signed it, then "everyone" on both sides could talk.
"They sent us a letter saying that if you're willing to sign this letter, that they are willing to waive the confidentiality clause in the Joint Drug and Prevention Program, that they'll be allowed to talk about everything and you'll be allowed to talk about everything," Lauer said.
"They said that would include all prior violations of the program committed by Rodriguez, all documents, records, communications, text messages and instant messages related to Rodriguez's treatment by Anthony Bosch."
Tacopina offered to read the letter. Lauer replied that baseball had just sent it.
Tacopina then said, "Listen. We would love nothing more than to be able to discuss the testing history, the scientific evidence and the tests of Alex Rodriguez under this JDA drug program, nothing more."
Tacopina went on the offensive later in the interview, saying that Rodriguez had an MRI last October that showed he was playing with a torn labrum in his left hip – with the Yankees' knowledge.
Highlights from the interview:
Lauer: You have made allegations through or on behalf of Alex Rodriguez against the Yankees, Major League Baseball about their ethics. What it all comes right down to is that this began with Major League Baseball questioning the ethics of Alex Rodriguez. Alex has yet to answer the most important, most basic question in this – whether he once again used performance-enhancing drugs. Are you prepared to answer that question this morning?
Tacopina: Here's what I'm prepared to answer. Alex admitted back in 2001 and 2002 that he had used performance-enhancing drugs as a member of the Texas Rangers when it was not banned (NOTE: Baseball had a banned substance list then, but did not yet discipline for PED use). He has said since then he has not. I will tell you this: This letter, if they had sent it to me last night, I would have been prepared to answer . . .
Lauer: If he will answer that question . . . doesn't he owe people the answer to that question before you start pointing fingers at people?
Tacopina: Let me say this to you first: The reason we're sitting here today . . . we had this scheduled for last week but we had to cancel. We saw Alex was all over the news. They want to try this case in the media. What has been going on has been outrageous . . . anonymous leak after anonymous leak after anonymous leak. It doesn't stop. And it has to stop. They are perverting this process. The process should not be perverted.
We want to do this in the right tribunal . . . Alex Rodriguez, when we confront this evidence, will have been found not responsible to the point where he shouldn't serve one inning of a suspension, (much less) 211 games. I know the evidence in this case . . .
Lauer: I know that's a question that puzzles a lot of people, that 13 other players who were confronted with the exact same evidence, they all basically said, "Give me the 50-game suspension. Got me." Alex Rodriguez, if we're to believe you, looks at that evidence and says, "Not me. I'm not a part of this. I did nothing wrong." Why?
Tacopina: First of all, it's not the exact same evidence. I know the evidence against Alex Rodriguez. I will tell you this: It will never stand up in a court of law, in an arbitration – never. The evidence is based on one person – Anthony Bosch. Anthony Bosch, who MLB made a deal with, who they offered to pay his legal fees (for), who they offered to not sue . . .
Lauer: You said he has no credibility . . .
Tacopina: It's clear he has no credibility. More importantly, he has no ability to testify because he's someone who was peddling drugs to high school kids.
Lauer: You know, released last night by ESPN and now a statement by Anthony Bosch's attorneys that says, "Bosch retained the legal services of Susy Ribero-Ayala in Feb. 2013. A retainer was paid, via wire transfer, by a representative of Alex Rodriguez. Ms. Ribero-Ayala accepted this payment on behalf of Anthony Bosch as payment for his legal representation." If this guy has no credibility, why would Alex Rodriguez contribute to his legal defense fund?
Tacopina: Here's another question that because of this confidentiality clause in the JDA, I'm not prepared to answer.
Lauer: What's the relationship between Tony Bosch and Alex Rodriguez? What is it? What was it?
Tacopina: There was a relationship obviously. But these facts will be answered at a . . . hearing. We are not going to circumvent this process. There is a process. We respect the process . . .
Lauer: You have in your possession an MRI that was taken on Alex Rodriguez on Oct. 6 of last year, 2012. You want us to take a look at that. We just sent it to an independent doctor to read it. Why do you want us to see that? What do you think is so important?
Tacopina: Last night, the Yankees' general manager, Brian Cashman, went on and said that there was never any indication of a left-hip problem until the offseason. They challenged us to release Alex's MRI. I have that report right here. We've sent it to you.
This MRI was taken on Oct. 11, 2012, after Game 4 of the Baltimore series and before the Detroit series. What it indicated, what it showed, is that Alex Rodriguez had a hole in his left hip, a torn labrum. He went on to play in the Detroit series, obviously didn't play well, was benched. Nobody told Alex Rodriguez that he had a hole in his left hip – nobody. It wasn't until after the season was done that he went to his own doctor.
Lauer: Wouldn't the Yankees have wanted to reveal the severity? They have an insurance policy on Alex Rodriguez.
Tacopina: Yes, unless they want to make him a scapegoat. I don't understand why. I don't understand the motivation behind that. But the New York Yankees' doctor, Dr. Ahmad, did this MRI. The report is here. The visual images are in your possession. (They) can't say it didn't happen until the offseason. Obviously, the general manager of this team must have known when this MRI was taken.
Lauer: This war of words right now seems to be some sort of way for Alex and baseball to say, "Hey, we can both inflict a lot of damage in this situation." Is there a number – 100 games, 80 games – that Alex Rodriguez would accept right now, take that suspension and make all this go away?
Tacopina: That's a great question. I will tell you this. It's a hypothetical, first and foremost, so it's hard to deal with.
Lauer: Even a 50-game suspension like they've given the others?
Tacopina: Which by the way if they believe their evidence would be in accordance with their own rules . . . If he listens to me, I would advise him based on the evidence, don't take one inning. That being said, that's his decision to make.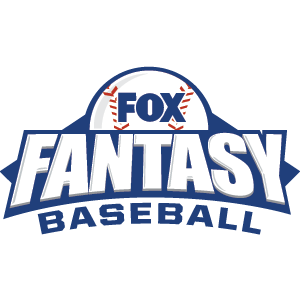 FOX Fantasy Baseball Join or Create a Free League

Play Now!