Legends of October: Aaron Boone
In early the moments of Game 7 of the 2003 American League Championship Series, the FOX cameras picked up a hand-scribbled sign in the seats behind home plate. It read: "1918. What's 1 more year?"
For most of the night, however, it appeared that the blighted Boston Red Sox would topple the Yankees, advance to the World Series and earn a chance to hoist the trophy for the first time since . . . 1918.
The Sox's 4-0 lead over the Yankees, however, was gradually whittled down to a 5-5 tie in the eighth. That held until the bottom of the 11th, when Aaron Boone, who had been called upon to pinch run for Ruben Sierra earlier in the game, strolled to the plate to face Tim Wakefield.
"Mo (Mariano Rivera) had just finished up his third inning, and I ran off the field knowing I was going to lead off," Boone, now a television analyst for ESPN, says today. "And I remember feeling that I was going to do something good."
As possible heroes go, Boone seemed a most unlikely one. After being acquired by the Yankees at the July 31 non-waiver trade deadline, Boone managed just six home runs in 54 games in pinstripes. In the ALDS triumph over the Twins, Boone hit just .200 and coming into Game 7 was batting .167 for the ALCS. He'd also been reduced to sharing time at third base with nomadic utility man Enrique Wilson. Indeed, Boone was on the bench for most of Game 7. "Do something big," older brother Bret counseled him before the deciding contest, "and everyone will forget all about that."
So with the burdens of recent struggles, the expectations of 56,279 in the stands and millions more at home and Bret looking on from the broadcast booth, Boone stepped in against baseball's premier knuckleballer. "There were many times down the stretch when I faced him and I thought I was all over a pitch and ended up swinging and missing," Boone recalls. "It's just hard to square that thing."
Yet his approach was the same it always was: "If it's high let it slide, if it's low let it go." Still, the peculiarities of facing a pitcher like Wakefield had Boone thinking of a somewhat passive approach. "Originally, I was going to take a pitch," he says today. "But then as I'm walking up to the plate, I kind of change my mind. I said to myself, 'You know what, you're overthinking. Just get a good pitch to hit."
He did. "It was up," says Boone. "It stayed up. And the rest is history."
For a second or two, Boone wondered whether the ball would stay fair. Once it began veering true, however, he knew he'd done it.
Boone's clout landed deep in the left-field seats. Wakefield was halfway to the dugout by the time it landed, and Boone's Yankee teammates thronged at home plate to greet/ritually abuse him. On the mound that Wakefield had just vacated, a spent Mariano Rivera collapsed in utter relief.
The most dramatic home run ever hit by a Yankee at Yankee Stadium? Mr. Reggie Jackson might have a say, but considering the stakes and the moment, Boone's is in the discussion. Of course, Boone's work wasn't done.
The next challenge was coming down from the moment and readying himself to play in the World Series. Because of a rainout earlier in the ALCS, the World Series would begin a mere, oh, 44 hours after Boone's clinching blast.
Boone, of course, was duty-bound to stay up all night, and then: "I got a call from Joe Torre wanting me to go to City Hall bright and early to meet the mayor and be part of a parade."
As Boone glad-handed Mayor Giuliani, the Daily News headline blared, "Curse of the Boonebino." It would turn out, of course, that the Curse of the Boonebino would last one year. One more year, as the fan's sign behind home plate specifically implored. The Red Sox would break the curse with a 2004 World Series sweep of the St. Louis Cardinals.
So in Boston and environs, he'll always be "Aaron Effin' Boone." But in Gotham, he remains a baseball hero. The last time a Yankee fan bought him a drink? "Probably the last time or two that I was in New York."
Like Boone's place in history, that will never change.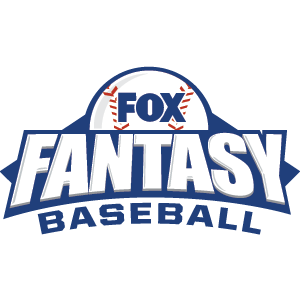 FOX Fantasy Baseball
Join or Create a Free League
Play Now!