How they got there: Los Angeles Dodgers
Yasiel Puig #66 of the Los Angeles Dodgers
PHOENIX, AZ - SEPTEMBER 19: Yasiel Puig #66 of the Los Angeles Dodgers celebrates in the locker room after defeating the Arizona Diamondbacks to clinch the National League West title and a postseason berth at Chase Field on September 19, 2013 in Phoenix, Arizona.
NL West champions!
No one would have predicted this in late June when the Dodgers were in last place and 12 games under .500 (30-42) on June 21. Heck, back in May, FOXSports.com senior MLB writer Ken Rosenthal expected manager Don Mattingly to lose his job. But all of a sudden, things turned around. So how did they do it? Was it the arrival of rookie phenom Yasiel Puig (pictured), who is a top candidate for NL Rookie of the Year? What about the play of Hanley Ramirez, who has been mentioned in NL MVP talk? Here are five key reasons the Los Angeles Dodgers are NL West champs and playoff-bound.   The clincher: LA edges Arizona 7-6 Celebration videos Partying in D-backs' pool Puig dances in clubhouse
The Brawl
On June 11, the Dodgers and then-NL West Division-leading Diamondbacks ended up in a bench-clearing brawl, which included manager/coaches Kirk Gibson, Don Mattingly, Mark McGwire, Matt Williams and Alan Trammell. LA would eventually win 5-3, but still sat in last place at 28-36; Arizona was 36-29 with a one-game lead over Colorado. Did the skirmish spark the Dodgers into their amazing summer run? It didn't start right away as the Dodgers lost six of their next eight, but they went 21-5 from June 21 to July 22, while the D-backs went 11-15. The Dodgers were in first with a lead they would never relinquish.
Pocket aces
The one-two punch of Clayton Kershaw and a resurgent Zack Greinke gives the Dodgers the overpowering arms necessary to make a postseason run. Kershaw is turning in another fantastic year and is the favorite to win his second NL Cy Young Award. He is 14-9, leads the majors in ERA (1.94) and WHIP (0.93) and is tops in the NL with 214 strikeouts. Meanwhile, Greinke is 15-3 and has his best ERA (2.75) and WHIP (1.146) since winning the AL Cy Young in 2009 with the Royals. With these two, it's no surprise LA's rotation leads the majors with a 3.14 ERA. — Statistics through Sept. 18.
Ramirez and Puig
Though Hanley Ramirez (left) and Yasiel Puig haven't been in the starting lineup together as much as Dodgers fans would like, three-time All-Star shortstop Ramirez (.351, 20 HR, 57 RBI, 10 SB) and rookie phenom outfielder Puig (.332, 17 HR, 39 RBI, 11 SB) have carried the Dodgers offense. From June 14 to July 30, Ramirez reached base in 37 consecutive games, hitting .410 with 10 homers and 32 RBI as the Dodgers went 28-9. As for Puig, he has taken the baseball world by storm since his June 3 debut. The club is 60-29 when Puig starts and he has 11 go-ahead hits. — Stats through Sept. 19. 
Tons of money
One of only two major league clubs with a $200 million-plus payroll, the Dodgers rank second behind perennial spendthrifts the New York Yankees. Spending like Steinbrenners, Los Angeles compiled a star-studded roster. Zack Greinke (left) and Adrian Gonzalez (right) make up nearly $42 million of those Dodger bucks for this year alone. So you can imagine LA fans weren't too pleased after play on June 21 when the club was 12 games under .500 (30-42) and in the cellar of the NL West, 9½ games back.
The Magic sale
When Frank McCourt finally had ownership of the Dodgers ripped away — for a reported $2.15 billion purchase price — it signaled a sea change throughout the organization. Magic Johnson, along with some other faceless billionaires, took over and revamped a team in need of a face-lift.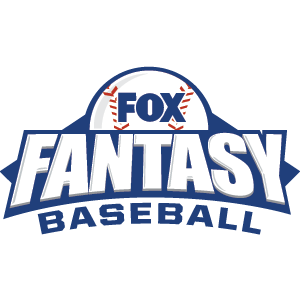 FOX Fantasy Baseball
Join or Create a Free League
Play Now!