Phillies
Phillies – Luke Gregerson, RHR, Padres
On the surface, the Padres have no reason to move Gregerson. He's a power reliever who fanned 93 batters in 75 innings last year. But one of the quickest ways for new general manager Jed Hoyer to replenish the roster is through 2-for-1 trades. Gregerson, 25, could bring that sort of return. With Brad Lidge and J.C. Romero on the shelf, the Phillies need bullpen help. And who better than a strikeout pitcher to throw in the late innings at Citizens Bank Park?
Cubs – Jason Frasor, RHR, Blue Jays
For now, Downs and Frasor are linked in the minds of rumor-followers. Frasor, too, will be a free agent after this season. And since his salary probably won't fit in the team's post-Halladay plans, his name is going to be out there. Frasor may have greater appeal to certain teams because he is comfortable closing. He would be a particularly nice fit for the Cubs, who are hoping that Carlos Marmol can handle the role despite his more-than-occasional wildness. Of equal importance, they need a setup man with Angel Guzman out.
Mets – Scott Downs, LHR, Blue Jays
Downs will be a free agent at the end of this season. The Jays are rebuilding. His availability is a foregone conclusion. He has done his best work as a setup man and the Mets are painfully short in that area. His left-handedness is a bonus. If he's around, maybe Pedro Feliciano (major-league-high 88 appearances last year) will be able to brush his teeth left-handed 10 years from now.
Red Sox – Augie Ojeda, 2B/SS/3B, Diamondbacks
The Red Sox middle infield reserves (Jed Lowrie and Gil Velazquez) are unavailable. Then the '08 AL MVP Dustin Pedroia injured his left wrist on Tuesday night. Might be time to add a little depth from the outside. Arizona has some infield surplus, and Ojeda is the sort of pro's pro who would be appreciated in Boston. One negative: He's barely played in the AL.
Dodgers – Omir Santos, C, Mets
Santos was an occasional hero for the Mets last year. Now, following the additions of Rod Barajas and Henry Blanco, he doesn't have a big-league job. He's a career .258 hitter in the minors, so let's not get carried away. But the Dodgers have an obvious need behind the plate with Russell Martin and Brad Ausmus both ailing.
Twins – Heath Bell, RHR, Padres
You didn't think I'd mention this one? This rumor will last, in some form, until Bell is dealt or Aug. 1 arrives, whichever comes first. The Padres need prospects to rebuild and Bell is their best pitching chip. The Twins have a good farm system and no clear-cut closer with Joe Nathan out for the year. And it wouldn't look good if the Minnesota bullpen blows a few leads in the first month of a new ballpark, would it?
Rays – Sean Burnett, LHR, Nationals
Craig Breslow (Oakland) and Jesse Carlson (Toronto) have track records in the American League, but they have battled injuries this spring. So maybe Burnett is the Rays' best option to replace the valuable and versatile J.P. Howell, who is out indefinitely. Burnett has spent his entire career pitching for bad NL teams, but there is something to be said for hitters being unfamiliar with a pitcher. A word of caution: He's having an awful spring.
Diamondbacks – Manny Parra, LHS, Brewers
Milwaukee has a crowded pitching staff, which is one reason I view the Brewers as a sleeper pick to win the NL Central. Parra is still relatively young (27), left-handed and talented. But he has also been inconsistent, which explains why he may not make the rotation. Meanwhile, the Diamondbacks will have one of baseball's weakest rotations as long as Brandon Webb is on the disabled list. And they don't have a left-handed starter either.
Nationals – Brandon McCarthy, RHS, Rangers
McCarthy's star has dimmed considerably since the (lopsided) trade that sent him from the White Sox to Texas for a terrific young starter (John Danks) and effective reliever (Nick Masset). He has started only 22 games in the majors over the past two years, and he doesn't have a clear role on the Rangers' Opening Day roster. Might be time for a change of scenery.
Rangers – Mike Lowell, 3B/1B, Red Sox
The trade almost happened in December. The Rangers could use a veteran bat to platoon with Chris Davis at first base, and it would be nice for Texas to have another hitter around as long as uncertainty persists around Josh Hamilton. And the levelheaded Lowell could help the Rangers navigate what may be a sometimes-turbulent season, given the recent revelation of drug use by manager Ron Washington. Lowell recently sustained a left knee contusion, which may complicate matters.
Trade away
We are less than two weeks shy of Opening Day, and someone, somewhere, is proposing a baseball trade. Scouting reports are filed, conference calls are conducted, and every club tries to arrive at its optimal 25-man roster. Typically, this isn't a time of year when big names switch teams. Scouts go from ballpark to ballpark in search of "an out-of-options arm." It sounds like a medical condition. But that is baseballspeak for the simplest of ideas: "That guy has a lot of talent but no clue. They're not going to keep him. So let's make a trade and fix him." Every now and then, that strategy works. In the spirit of the season, here are 10 trade fits that I see for baseball's end-of-spring swap meet. Please note that I'm not suggesting these conversations have taken place. I'm simply matching teams and players that make sense. -- Jon Paul Morosi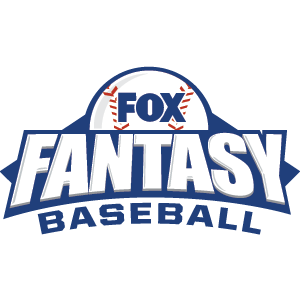 FOX Fantasy Baseball
Join or Create a Free League
Play Now!