Sports' most stunning streakers
Walk off a hero, indeed
In 2012, this man said he took to the field naked in St. Louis because he lost a bet. If true, then he was a triple loser — he lost his bet, his clothes, and likely some cash after being charged with multiple city ordinance violations. But streaking onto the field in the middle of a game between the Cardinals and the hated Philadelphia Phillies in Busch Stadium got us to thinking. So here are shots of some of the best streakers in sports history. And as for what happened with this guy, read more about it.
God bless America!
She came sporting an American flag (which she ditched by the time this shot was taken). And she covered herself in red, white and blue, heart-shaped pasties (which we have blurred out). But what you don't see won't hurt you, because once members of the International team at the 2013 Presidents Cup saw this woman streaking down the 18th fairway at Muirfield, it sure hurt them. Fittingly, Tiger Woods would go on to sink the putt that clinched the Cup for the Americans.
NOBODY steals second base!
Talk about taking your job seriously. A Tropicana Field security guard goes airborne to make sure this guy lying on the ground in his undies is apprehended. Despite a pretty high certainty that this guy isn't packing much in the way of heat, it looks like the guard heard somebody yell, 'Grenade!' Well, the Rays are notorious for struggling to get fans in the seats, so anything they can get to help, they'll take it. Plus, check out what else this guy did in the game.
Jumping bail
The Busch Stadium streaker, forced to put on his shorts, jumped up to salute the fans after he was caught — until a police officer slammed him to the ground.
Kick up your heels
A streaker protesting against Aston Villa manager Alex McLeish invades the pitch during a Barclays Premier league match between Aston Villa and Manchester City at Villa Park in Birmingham, England.
Hardly par for the course
There wasn't much drama at the 18th hole of the 2000 British Open, seeing as how Tiger Woods was running away with the Claret Jug. But there was some comedy, as Woods had to wait for a streaker to be escorted from the Old Course before he could two-putt for his record-setting victory at St. Andrews.
Premier performance
A streaker cartwheels across the pitch as Glen Johnson of Liverpool looks on during the Barclays Premier League match between Liverpool and Tottenham Hotspur at Anfield on May 15, 2011.
Zone defense
Nude Blacks players try to catch a streaker during their match against Romanian Vampires on Sept, 24, 2011, during the New Zealand 2011 Rugby World Cup.
Hey... he's no official
A streaker dances on the field before the second-half kickoff during Super Bowl XXXVIII between the New England Patriots and Carolina Panthers.
You'll never get me lucky charms!
A streaker is taken away during Ireland's Rugby World Cup match vs. Russia.
Caped crusader
A streaker dances on the green of the 18th hole during the fourth session of the 38th Ryder Cup at Celtic Manor Resort in Wales.
Full moon
A pitch invader bears his buttocks during a cricket match between the Australian PM's XI and England in Canberra, Australia.
Go warm up in the 'pen
A streaker climbs the center field wall into the San Diego Padres bullpen during the eighth inning of a game against the Colorado Rockies at Petco Park.
Get him!
A streaker on the pitch is bundled over by three Liverpool players during a Barclays Premier League match between Liverpool and Tottenham Hotspur in Liverpool, England.
Honey Badger?
Alabama Crimson Tide defensive back Marques Johnson watches a streaker during the 2010 BCS National Championship against the Texas Longhorns at the Rose Bowl.
If I had a uniform ...
A streaker taunts Jonny Wilkinson of England during a Rugby World Cup match between Argentina and England in Dunedin, New Zealand.
Take a picture
A streaker runs on the field during a game between the Blue Jays and Red Sox in Toronto.
Bad boy!
A woman smacks a streaker's bottom as he makes his escape into the crowd during a Premiership match between Birmingham City and Aston Villa at St. Andrews in Birmingham, England.
Football hooligans
A streaker is chased by security personnel during a game between the Tampa Bay Buccaneers and the Chicago Bears at Wembley Stadium in England.
Hold your horses
A woman runs onto the track at Addington Raceway and takes off her top before the start of NZ Trotting Cup Day in Christchurch, New Zealand.
I love you, man
Alatasi Tupou of Samoa is tackled by a streaker during a rugby match between Samoa and New Zealand in Wellington, New Zealand.
He must be nuts!
A squirrel runs past the leg of Cardinals outfielder Skip Schumaker in the fifth inning of Game 4 of the 2011 NL Divisional Series. St. Louis fans adopted the squirrel as a mascot, dubbing it their "rally squirrel." The magic of the squirrel must have worked, as the Cardinals went on to beat the Phillies and advance to the NLCS and, eventually, the World Series.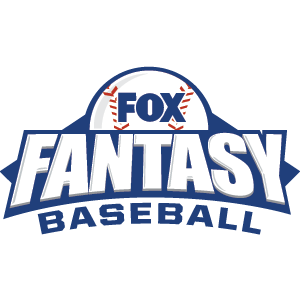 FOX Fantasy Baseball
Join or Create a Free League
Play Now!