Satchel Paige through the years
UNDATED: Pitcher/coach Leroy "Satchel" Paige of the Atlanta Braves poses for a picture circa 1968. (Photo by Louis Requena/MLB Photos via Getty Images)
Captivating character
Leroy "Satchel" Paige was a legendary storyteller and one of the most entertaining pitchers in baseball history. He was the Negro Leagues' hardest thrower, most colorful character and greatest gate attraction in the 1930s and '40s.
Imparting wisdom
In this 1938 photo, Satchel Paige, pitcher for the Monterrey team in the Mexican League, talks to young fans about baseball and his favorite hobby, photography.
Well traveled
Paige, pitcher for the Negro League Kansas City Monarchs, poses before a game in 1941. He began his professional career in 1926 with the Chattanooga White Sox of the Negro Southern League and played his last professional game on June 21, 1966, for the Peninsula Grays of the Carolina League. In between, he played for numerous Negro League teams and three major league teams — Cleveland Indians, St. Louis Browns and Kansas City A's.
Talented pal
Satchel Paige of the Monarchs talks with Josh Gibson of the Homestead Grays before a game in Kansas City in 1941.
Hardware store
Satchel Paige shows off his collection of silver on the cover of News-Views magazine from New York, Aug. 29, 1942 issue.
Friendly rival
Many of Paige's most talented opponents played for the Homestead Grays, shown in their 1943 team portrait. In the back row, Cool Papa Bell is second from left and Buck Leonard is second from right. Ray Brown is in the front row, far right.
Peer recognition
In the mid-1930s, Paige faced Dizzy Dean and a lineup of major leaguers in an exhibition in California. In what Bill Veeck called the "greatest pitchers' battle" he'd ever witnessed, Paige nipped Dean's squad 1-0 in 13 innings. When Dean was older, he would say that Paige had "the greatest stuff I ever saw." Here, Paige and Dean compare grips.
Rookie sensation
In 1948, Paige (pictured with Bob Feller) saw his contract purchased by the Cleveland Indians. He became the oldest rookie ever in the major leagues at 42 and helped the Indians to the pennant and the World Series title.
Ageless wonder
General manager Hank Peters signs pitcher Satchel Paige to a major league contract with the Kansas City Athletics on Sept. 10, 1965 at Municipal Stadium in Kansas City, Mo. At age 59, Paige pitched three innings for the A's to become the oldest man to pitch in a major league game.   
Put me in, coach
Coach Satchel Paige of the Atlanta Braves poses for a picture circa 1968.  
Baseball chatter
Bill Veeck (left), Satchel Paige and former major league player and manager Casey Stengel talk baseball together circa-late-1960s in Kansas City. Paige died in 1982 at age 75. He was elected to the Hall of Fame by Negro Leagues Committee in 1971, becoming the first player from the Negro Leagues inducted.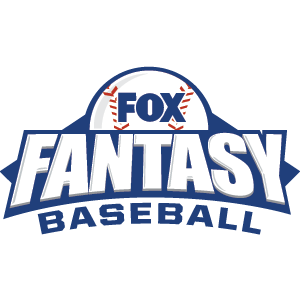 FOX Fantasy Baseball
Join or Create a Free League
Play Now!