Halladay's no-no shocks the MLB world
Roy Halladay
Philadelphia Phillies starting pitcher Roy Halladay celebrates with catcher Carlos Ruiz (51) after throwing a no-hitter to defeat the Cincinnati Reds 4-0 during Game 1 of baseball's National League Division Series, Wednesday, Oct. 6, 2010, in Philadelphia.
Roy Halladay's second
One no-no wasn't enough for Roy Halladay, who made history with an amazing 4-0 win against the Reds in Game 1 of the NLDS. It marked the second time in history a pitcher had thrown two no-hitters in the same season as well as becoming just the second man to throw one in the postseason (Don Larsen, Yankees, 1956).
Calm before the storm
Halladay walks to the dugout after his pregame bullpen session before Game 1 of the NLDS against the Reds.
In the zone
Halladay was on his game from the beginning, throwing first-pitch strikes to the first eight batters of the ballgame.
Perfect control
Halladay made it through the game in just 104 pitches, 79 of which were for strikes. He walked just one batter and struck out eight.
The man can hit too
Halladay hits an RBI single to kickstart a three-run, two-out second inning rally that put the game out of reach.
He outscores the Reds on his own
With his RBI and run scored in the second inning, Halladay both outscored and outhit the Reds all by himself.
The final pitch
Halladay delivers the final pitch of the game to Reds second baseman Brandon Phillips, who dribbled the ball just barely in front of home, which catcher Carlos Ruiz fielded and threw him out for the last out.
A pitcher's most prized asset
Halladay is met halfway to the mound by his catcher Carlos Ruiz, who called an unbelievable game. Ruiz has been behind the plate for both of Halladay's no-hitters this season.
Throwing 'em out there
When baseball fans look back on 2010, surely they'll remember it as the year of the pitcher. And the Phillies' Roy Halladay stood above all hurlers. Take a look back at Roy's big year and the other top MLB stories of the past year. Click here for MLB's best photos of 2010.
The mob squad
Halladay is mobbed by teammates after his no-hitter is finally completed with a Brandon Phillips tapper to catcher Carlos Ruiz in front of home plate.
Thanks to the Philly fans
Halladay takes a moment to acknowledge the fans of Philadelphia by tipping his hat to them in appreciation of their support throughout the evening.
Scoreboard watching
The scoreboard tells you everything you need to know following Halladay's no-no Wednesday night in Philadelphia.
Is that a smile I see?
Halladay takes time to smile amongst the assembled media after finally leaving the field after his masterful Game 1 performance.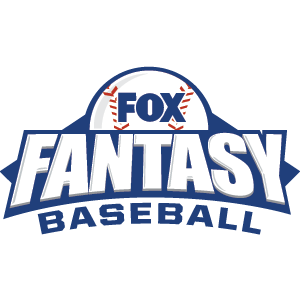 FOX Fantasy Baseball
Join or Create a Free League
Play Now!