MLB managers on the hot seat
Manager Jerry Manuel
WASHINGTON - AUGUST 14: Manager Jerry Manuel of the New York Mets talks to first base umpire Bob Davidson after David Wright was ruled out on a foul ball from fan interference against the Washington Nationals August 14, 2008 at Nationals Park in Washington, DC.
Managers on the hot seat
The late, great Jerome Holtzman of the Chicago Tribune dubbed it "The Curse of Samuel Joseph."Sammy, the oldest of my three children, was born on May 21, 1991. On each of the first three days of his life, a major-league manager was fired: Don Zimmer, whacked by the Cubs; John Wathan, offed by the Royals; Frank Robinson, dumped by the Orioles while my wife was still in the hospital."Go," she said, knowing I needed to write a column for the late Baltimore Evening Sun.Sammy is now a freshman in college. He prefers football to baseball, but his curse endures. Every year, usually around his birthday, managers start getting fired.At least the managers on the hot seat for the 2010 season can draw small comfort. No. 1 on this list last year was Joe Girardi, who went on to manage the Yankees to their 27th World Series title.
Ron Washington, Texas Rangers
I'm not sure how he kept his job after snorting cocaine last July. I'm not sure how he kept it after his little misstep went public. The manager used cocaine, ladies and gentlemen. Washington already was in trouble when team president Nolan Ryan said in early March that he expected 92 wins and a postseason appearance. Now, as FOXSports.com's Tracy Ringolsby recently wrote, "the only thing that hasn't been decided is (Washington's) official date of termination." Perhaps the only way Washington can avoid dismissal is if the Rangers start hot and stay hot. Good luck: The team plays 16 straight games against the Yankees, Red Sox, Tigers, White Sox and Mariners starting April 16. Odds of a midseason change: 1-to-5.
Jerry Manuel, New York Mets
He's already ahead of the game; he's only second on this list. The Mets have hired a number of potential replacements for Manuel — former Diamondbacks and Mariners manager Bob Melvin as a professional scout, former Astros and Angels manager Terry Collins as minor-league field coordinator, former Mets second baseman Wally Backman as manager of the team's short-season Class A club in Brooklyn. Swift returns from injuries by shortstop Jose Reyes and center fielder Carlos Beltran actually might work against Manuel, increasing expectations. But ownership will need a scapegoat if the team sputters and attendance plummets. Manuel would be the first to go, followed by general manager Omar Minaya. Odds of a midseason change: 3-to-1.
Fredi Gonzalez, Florida Marlins
Gonzalez doesn't deserve to get fired; the Marlins have improved from 71 to 84 to 87 wins in his three seasons as manager. But owner Jeffrey Loria considered whacking Gonzalez after the Marlins failed to make the playoffs last year, then said at the start of spring training, "I expect us to make the playoffs. We've got all the ammunition we need." Loria must be packing some serious heat in that $45 million payroll of his, or whatever it will be. While a slow start could doom Gonzalez, getting fired ultimately might work to his benefit: He could wind up back in Atlanta as the replacement for Bobby Cox next season. Odds of a midseason change: 4-to-1.
Dave Trembley, Baltimore Orioles
Trembley barely survived the Orioles' annual late-season collapse, and the additions of right-hander Kevin Millwood, closer Mike Gonzalez and corner infielders Garrett Atkins and Miguel Tejada heightened expectations. The Orioles' early schedule further adds to the degree of difficulty; all but seven of their first 35 games are against clubs that had winning records last season, and they must endure a stretch of 12 straight games against the Red Sox and Yankees from April 23 to May 5. Working in Trembley's favor: The patience of Andy MacPhail, the O's president of baseball operations, and the lack of an obvious in-house replacement. Odds of a midseason change: 5-to-1.
Trey Hillman, Kansas City Royals
Connect the dots: Hillman is entering the final year of his contract. The Royals declined from 75 wins in his first season to 65 in his second. Two former managers, Royals special adviser Ned Yost and bench coach John Gibbons, are within close range. Everything seems to add up to a manager in trouble, except that G.M. Dayton Moore remains a staunch advocate of Hillman's. Ownership conceivably could overrule Moore, but if the Glass family wanted to undermine its G.M., it never would have extended him through 2014. Odds of a midseason change: 8-to-1.
John Russell, Pittsburgh Pirates
Scouts in Florida say the Pirates are nearly unwatchable, a sure bet to extend their North American record for consecutive losing seasons to 18. Russell, who averaged just 65 wins in his first two seasons, is entering the final year of his contract. His personality is vanilla, but general manager Neal Huntington is the one who put this team together. Huntington will not want to fire the first manager he hired, but if the Pirates play without energy and motivation, he might not have a choice. Odds of a mid-season change: 8- to-1.
Ozzie Guillen, Chicago White Sox
For Guillen, the hot seat is a permanent chair. All kinds of possibilities here, from Ozzie's Twitter account to the MLB Network reality show that will star Guillen, G.M. Ken Williams and owner Jerry Reinsdorf (more drama equals better ratings, right?). This is Ozzie's seventh season. He is signed through 2012. But he is always one sound bite away from trouble. Williams gave him the kind of team he wanted — faster, more athletic, better equipped to play little ball. If the Sox flop, Guillen easily could be held responsible. Odds of a midseason change: 10-to-1.
Ken Macha, Milwaukee Brewers
It wasn't Macha's fault that the Brewers' pitching fell apart last season, but the team moved aggressively to address the problem, hiring Rick Peterson as pitching coach and signing left-handed starters Randy Wolf and Doug Davis and right-handed reliever LaTroy Hawkins as free agents. Macha should be more comfortable in his second season with the team, but bench coach Willie Randolph looms as a potential replacement and owner Mark Attanasio will not hesitate to take bold action, if necessary. Attanasio initiated the firing of former manager Ned Yost with 12 games left in the 2008 season — and the Brewers tied for the wild-card lead. Odds of a midseason change: 10-to-1.
Dusty Baker, Cincinnati Reds
Owner Bob Castellini can be impetuous, but general manager Walt Jocketty likes Baker and the Reds lack strong alternatives; former major league infielder David Bell, entering his second year managing at Double A, probably is the closest thing. Anything is possible if the Reds badly underachieve, but Baker is more likely to be judged at the end of the season when his contract expires. At that point, Castellini and Jocketty could pursue their old Cardinals friend, Tony La Russa — or perhaps hire his bench coach, Jose Oquendo. Odds of a midseason change: 20-to-1.
Lou Piniella, Chicago Cubs
The Cubs are grooming Ryne Sandberg to be their next manager — he will work at Triple A this season after a year at Double A and two at Single A. But Sandberg is not ready yet, and Piniella is a favorite of the new owners. The team would need to utterly collapse for his job security to become an issue — and even then, general manager Jim Hendry likely would be held more responsible. The Ricketts family will face difficult decisions if(when) the Cubs fail to win the World Series for the 102nd straight year. But that time will be in October, not midseason. Odds of a midseason change: 30-to-1.
Bud Black, San Diego Padres
Jed Hoyer, the Padres' new general manager, will be more preoccupied with trading first baseman Adrian Gonzalez and closer Heath Bell than firing his manager. Team president Jeff Moorad seems to be a fan of Black, based on the one-year extension with a club option that he authorized for the manager in August. Hoyer, who previously was Theo Epstein's assistant in Boston, ultimately might want his own man, perhaps Red Sox pitching coach John Farrell or bench coach DeMarlo Hale. But first-year GMs generally try to get a feel for their organization before making major changes. Odds of a midseason change: 30-to-1.
Bob Geren, Oakland A's
While Geren produced only 76, 76 and 75 wins in his first three seasons, he was hardly to blame; the team rarely was healthy and general manager Billy Beane kept trading the club's best players, from Marco Scutaro to Dan Haren to Matt Holliday. The A's expect to improve this season if they avoid injuries, but their payroll likely will be the lowest in the AL. Beane is realistic about how much of a difference any manager can make under such conditions. Geren survived a 15-25 start last season, and not because he was the best man in Beane's second wedding. Beane would fire his friend. He just doesn't see it as necessary. Odds of a midseason change: 40-to-1.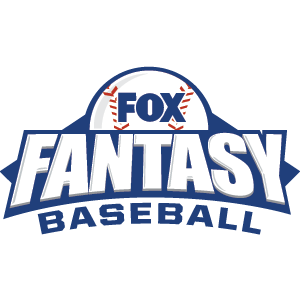 FOX Fantasy Baseball
Join or Create a Free League
Play Now!