Jason Heyward and Gordon Beckham (Charles Rex Arbogast/AP)
  Atlanta Braves' Jason Heyward, top, and Chicago White Sox second baseman Gordon Beckham watch Beckham's throw to first to complete an inning-ending double play during the first inning an interleague baseball game Wednesday, June 23, 2010, in Chicago. Chipper Jones was out at first. (AP Photo/Charles Rex Arbogast)  
Yay, Dad!
New York Mets' pitcher R.A. Dickey is greeted by his wife, Anne, and son, Eli, 3, after the Mets' 5-0 victory over the Detroit Tigers in New York. Dickey pitched eight innings to get the win.
That's one
Florida Marlins interim manager Edwin Rodriguez celebrates the Marlins' 7-5 win over the Baltimore Orioles with first baseman Gaby Sanchez in Baltimore.
Nice try, but ...
Yankees catcher Francisco Cervelli tags out Arizona's Kelly Johnson in a rundown near home plate during the first inning in Phoenix.
Here's your reward
Philadelphia's Jimmy Rollins, left, gets a shaving cream towel to the face from teammate Shane Victorino after Rollins' game-winning two-run home run in the ninth inning against the Cleveland Indians in Philadelphia.
All eyes on first
Atlanta's Jason Heyward, top, and White Sox second baseman Gordon Beckham watch Beckham's throw to first to complete an inning-ending double play during the first inning in Chicago. Chipper Jones was out at first.
Can't quite make the catch
Florida Marlins third baseman Wes Helms misses a foul ball hit by Baltimore's Luke Scott during the eighth inning in Baltimore.
Following through
Atlanta's Melky Cabrera watches his RBI single off Chicago White Sox starting pitcher Mark Buehrle, scoring Troy Glaus, during the second inning in Chicago.
Two-bagger
Boston's Daniel Nava follows the flight of his two-run double as Rockies catcher Miguel Olivo looks on in the fourth inning in Denver.
Look out!
Cleveland Indians' Shin-Soo Choo falls on his back after dodging an inside pitch from Philadelphia's Mike Zagurski in the seventh inning in Philadelphia. Philadelphia won 7-6 despite two homers by Choo.
Play at the plate
Cleveland's Carlos Santana is tagged out at home by Philadelphia Phillies catcher Brian Schneider in the fifth inning  in Philadelphia.
Explaining Fredi's fall
Florida Marlins president David Samson, left, and president of baseball operations Larry Beinfest, right, discuss the firing of manager Fredi Gonzalez, during a news conference Wednesday in Baltimore.
Nice going, rook
New York Yankees rookie Colin Curtis receives high-fives from Alex Rodriguez and Jorge Posada after getting his first base hit and RBI in the big leagues against the Arizona Diamondbacks during the eighth inning in Phoenix.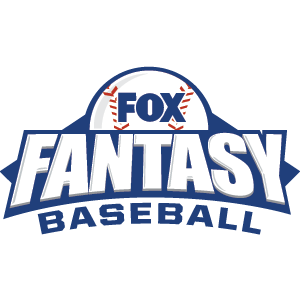 FOX Fantasy Baseball
Join or Create a Free League
Play Now!