Action from MLB's Sunday games
Gotcha
Los Angeles Dodgers catcher Rod Barajas tags out Arizona Diamondbacks' Miguel Montero, who tried to score on an infield grounder by Cole Gillespie during the seventh inning Sunday, Sept. 26, 2010, in Phoenix.
That scores two
New York Yankees Mark Teixeira, left, celebrates with Alex Rodriguez after scoring on Rodriguez's seventh-inning two-run, home run off Boston Red Sox starter Daisuke Matsuzaka at Yankee Stadium in New York, Sunday, Sept. 26, 2010.
Another step back
San Diego Padres players look out from the dugout during the ninth inning of a baseball game against the Cincinnati Reds Sunday, Sept. 26, 2010 in San Diego.  
Feeling the heat
Oakland Athletics' Trevor Cahill reacts after giving up a two-run home run to Texas Rangers Mitch Moreland during the third inning on Sunday, Sept. 26, 2010, in Oakland, Calif.  
High stepping
Second base umpire Mike Reilly, left, makes the out call on Los Angeles Angels' Peter Bourjos, who's tagged out by Chicago White Sox shortstop Alexei Ramirez in the second inning Sunday, Sept. 26, 2010, in Anaheim, Calif.  
Smoak'in
Seattle Mariners' Matt Mangini and Justin Smoak congratulate Josh Wilson on a three-run home run in the sixth against the Tampa Bay Rays on Sunday, Sept. 26, 2010, in St. Petersburg, Fla.
All tied up
Pittsburgh Pirates Andrew McCutchen, bottom, slides into Houston Astros second baseman Jeff Keppinger as he is forced out on a ground ball by Jose Tabata in the first inning in Pittsburgh, Sunday, Sept. 26, 2010.
National recognition
Atlanta Braves manager Bobby Cox tips his cap as the Washington Nationals acknowledge his 2,500 career win in a ceremony prior to a baseball game in Washington, Sunday, Sept. 26, 2010.  
Best view in the house
Atlanta Braves catcher Brian McCann, left, tags Washington Nationals' Alberto Gonzalez, right, out at home plate as umpire Adrian Johnson makes the call during the second inning in Washington, Sunday, Sept. 26, 2010.
You did that on purpose
Toronto Blue Jays' Jose Bautista reacts after being struck by a ball from Baltimore Orioles pitcher Alfredo Simon during fifth-inning baseball game action in Toronto on Sunday, Sept. 26, 2010. Simon was ejected by home plate umpire Bill Welke.
Have a seat
Minnesota Twins starter Brian Duensing is pulled by manager Ron Gardenhire, left, in the seventh inning after giving up five runs and seven hits to the Detroit Tigers Sunday, Sept. 26, 2010, in Detroit. The Tigers defeated the Twins 5-1.  
Tripped up
Kansas City Royals second baseman Mike Aviles cannot control a ground ball by Cleveland Indians' Asdrubal Cabrera which goes for an infield-hit in the eighth inning Sunday, Sept. 26, 2010, in Cleveland.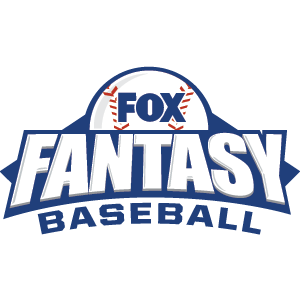 FOX Fantasy Baseball
Join or Create a Free League
Play Now!