10 milestones on track for 2010
Chipper Jones
ATLANTA - APRIL 12: Infielder Chipper Jones #10 of the Atlanta Braves rounds third base against the Washington Nationals April 12, 2009 at Turner Field in Atlanta, Georgia. (Photo by Al Messerschmidt/Getty Images)
Bobby Cox: 2,500 wins
The Braves manager long ago secured his place in Cooperstown, and now he's got a shot to join especially elite company in what will be his final season. If the Braves can muster 87 wins, Cox will join Connie Mack, John McGraw and Tony La Russa as the only skippers to win at least 2,500 games. The Braves profile as a team that will win between 85-90 games, so it'll be close.Chances of it happening in 2010: 52%Bonus milestone: If the Braves can win 90 games, then Cox will end his career as one of just three managers (McGraw and Joe McCarthy are the others) to win at least 500 games more than they lost.
Alex Rodriguez: 600 home runs
A-Rod needs just 17 more spanks to become the seventh member of the 600 home run club. In other words, only serious injury can keep him from getting there. That he's going to reach 600 at such a relatively young age (A-Rod won't turn 35 until late July) will of course raise expectations when it comes to Barry Bonds' all-time record. On that point, it's worth noting that Bill James' career projection tool (aka, the Favorite Toy) gives A-Rod a 62 percent chance to break Bonds' record. The next step toward that goal is number 600, which should go down at some point in May.Chances of it happening in 2010: 90%Bonus milestone: A-Rod is within hailing distance of 5,000 total bases for his career. With 221 more, he'll become the 19th player ever to reach that mark. It's almost certain to happen this season.
Albert Pujols: 400 home runs
The best player in baseball is closing in on a substantial benchmark. Pujols is sitting on 366 homers, and he's reached the number he needs (34) in every season of his career save for 2007. He'll almost certainly get there. What's also noteworthy is how quickly Pujols has done it. If he does it in 2010, then he'll become just the fifth player to hit 400 homers before age 31. The others on that list? Jimmie Foxx, A-Rod, Ken Griffey Jr., and Mickey Mantle. Of course, we already know that "El Hombre" dwells in rarefied air.Chances of it happening in 2010: 75%Bonus milestone: With 387 career doubles to his credit, Pujols is also a safe bet to smack his 400th two-bagger in 2010.
Chipper Jones: A whole bunch of stuff
Jones will retire as one of the 30 or 40 greatest players ever, and 2010 could be a nifty capstone season for him. Specifically, Jones is on the cusp of 1,500 career RBIs (he needs 55), 1,500 runs scored (he needs 42), and 500 doubles (he needs 28). Barring injury (a possibility in Jones' case), he'll almost certainly reach the RBIs and runs thresholds, but 28 doubles could be a challenge. If he is healthy enough to play, say, 140 games and improves upon last year's numbers, then he'll pull off the trifecta. Just 20 players have reached 1,500 RBIs, 1,500 runs and 500 doubles, and just four — Barry Bonds, Ken Griffey Jr., Manny Ramirez and Rafael Palmeiro — aren't (yet) in Cooperstown.Chances of all three happening in 2010: 45%. The doubles will be the challenge.Bonus milestone: Chipper needs 65 extra-base hits to reach 1,000 for his career. He surpassed 65 in a season as recently as 2007.
Trevor Hoffman: 600 saves
Hoffman is already the all-time saves leader, so obviously no pitcher has ever reached 600. With 591 saves to his credit, Hoffman is all but certain to become the first to get there. Remember when reaching 300 saves was something to behold?Chances of it happening in 2010: 95%Bonus milestone: Hoffman already holds the record for most 40-save seasons with nine. The 2010 season, then, presents him an opportunity to notch a 10th 40-save campaign. Last season, his first in Milwaukee, he recorded 37.
Tim Wakefield: 200 wins
Considering that Wakefield didn't get his 100th career win until age 35, it's perhaps surprising that he's now closing in on No. 200. But such is the shelf-life of a master knuckleballer. To reach 200, Wakefield needs 11 more wins, and that's precisely how many he notched last season. If the season goes according to plan in Boston, then Wakefield will work as the swing man. So in the absence of an injury to a regular starter (a consideration, since Daisuke Matsuzaka and Josh Beckett are both in the rotation), it may be difficult for him to get those 11 wins. He'll get there eventually, but it might not be in 2010.Chances of it happening in 2010: 40%Bonus milestone: This one almost certainly won't come to pass in 2010, but Wakefield needs just 18 more wins in a Boston uniform to pass Roger Clemens and Cy Young (192 apiece) as the winningest pitcher in franchise history.
Jamie Moyer: Most home runs allowed
When Moyer made his major-league debut, Felix Hernandez was two months old. Accordingly, Moyer's numbers have mounted. For example, Moyer in his 23 seasons has coughed up 491 home runs, and he needs just 15 more to pass Robin Roberts for first on the all-time list. (Not that Moyer is hankering to do so.) To give up that many home runs, you necessarily must survive and even thrive in the majors for a long time. In fact, the top 10 homers-allowed list includes six Hall of Famers. The last time Moyer gave up fewer than 15 home runs in a season was back in 1993. He might not get as many innings this season in Philly, but the homers should be there.Chances of it happening in 2010: 75%Bonus milestone: In 2010, Moyer has an outside chance at becoming the 16th man to pitch at least 4,000 innings and strike out at least 2,500 batters. To pull that off, he'll need 91.1 innings (shouldn't be a problem) and 158 whiffs (something he's done just once in his career).
Felix Hernandez: 75 wins, 1,000 strikeouts
Hernandez's next 17 wins and 137 strikeouts will give him, respectively, 75 and 1,000 for his career. There's nothing notable about those numbers in isolation, but consider that Hernandez will likely reach those marks before his 25th birthday. That would put him in exclusive company. Specifically, eight pitchers throughout the sprawl of baseball history have pulled off this dual feat, and of those four went on to Hall of Fame careers (another, Bert Blyleven, manifestly deserves to be in Cooperstown). So the future is indeed bright for "King Felix."Chances of it happening in 2010: 60%. Hernandez will be his usual excellent self, but a lack of run support could hurt his win total.Bonus milestone: Believe it or not, Hernandez is already sixth on the Mariners' all-time wins list. If he wins 18 games in 2010, then he'll vault to third place behind Jamie Moyer and Randy Johnson.
Carl Crawford: 400 stolen bases
Sure, the 400-steals mark doesn't quite have that timeless resonance to it, but consider Crawford's circumstances. He needs 38 steals to reach 400. If he gets those 38 steals before Aug. 5 (a distinct possibility), then he'll become just the sixth player in major-league history to steal 400 bases before the age of 29. The two names at the top of that list? Rickey Henderson and Ty Cobb.Chances of it happening in 2010: 55%Bonus milestone: Of course, Crawford can hit some. If he's able to tally eight triples before his birthday, then he and Cobb will be the only players to get to 400 steals and 100 triples before age 29.
Juan Pierre: 500 stolen bases
Pierre is rather easily the worst player you'll see on this list, but he is adept at racking up gaudy stolen-base totals. In fact, he needs just 41 to become the 37th player to steal 500 bags. Whether he gets there largely depends on playing time. The White Sox are thin in the outfield (although if Pierre struggles he could lose time to Mark Kotsay), so Pierre should see regular duty. That means a good shot at number 500.Chances of it happening in 2010: 50%Bonus milestone: On the downside, if Pierre is his usual self in 2010, then there's a strong change he'll break into the top 15 for times caught stealing.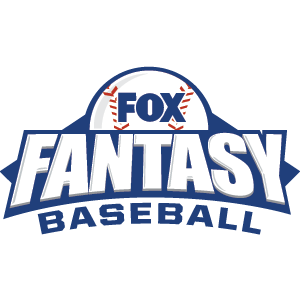 FOX Fantasy Baseball
Join or Create a Free League
Play Now!