Gary Carter's career in pictures
1986: Catcher Gary Carter #8 of the New York Mets
1986: Catcher Gary Carter #8 of the New York Mets with his helmet on during a 1986 season game. (Photo by Rick Stewart/Getty Images)
Here's looking at you, Kid
Gary Carter died on Feb. 16, 2012, after battling brain cancer. During a 19-year baseball career, mostly with the Montreal Expos and the New York Mets, Carter, nicknamed The Kid, established himself as one of the premier catchers in the National League, winning three Gold Glove awards and five Silver Slugger awards. He was inducted into the Hall of Fame in 2003 as an Expo. Take a look back at his career.
Northern exposure
Carter was drafted by the Expos in 1972 as a shortstop but was converted to catcher. He made his major-league debut in September 1974. Carter split time between right field and catching his rookie season (1975), and was selected for the National League All-Star team as a right fielder. He finished second to San Francisco Giants pitcher John Montefusco for the National League Rookie of the Year award.
Going all out
Phillies' Pete Rose gives Carter, then with the Expos, a pat after Rose scored during a game in Montreal. Carter, the first player enshrined in Cooperstown wearing an Expos cap, once said he admired the way Rose played aggressively in All-Star Games.  
Camera Carter
Some fans and reporters called the catcher Camera Carter for his ever-present smile and the attention he got from media. Some even said he played harder when the TV cameras were on him, a reputation most disavow. On June 24, 1983, Carter was mobbed by adoring fans at camera day prior to a game against the Pittsburgh Pirates in Montreal.
Extra special
Gary Carter celebrates his 12th inning game-winning hit against the Houston Astros in Game 5 of the NLCS on Oct. 14, 1986.
World champ
While behind the plate for the Mets, Carter celebrates the final out of Game 7 of the 1986 World Series vs. the Red Sox at Shea Stadium.
Battery power
Gary Carter is lifted in the air by relief pitcher Jesse Orosco following the Mets' 8-5 victory over the Boston Red Sox in Game 7 of the 1986 World Series.
Team heroes
New York Mets' Keith Hernandez and Gary Carter celebrate after clinching the National League East title on Sept. 23, 1988.
On the rebound
Carter enjoyed a resurgence in a platoon role with Terry Kennedy on the San Francisco Giants in 1990, batting .254 with nine home runs.
Western swing
Carter found himself again in a pennant race in 1991, with the Los Angeles Dodgers. They finished one game behind the Braves in the NL West.
Last season
Carter returned to Montreal for his final season when the Expos selected Carter off waivers from the Dodgers. Carter was still nicknamed "Kid" by teammates despite his age of 38.  
Still got it
In Carter's final season in 1992, the Expos finished second behind the Pittsburgh Pirates in the National League East.
Cooperstown moment
In his sixth year on the ballot, Gary Carter was elected to the Baseball Hall of Fame in 2003.
Proud moment
Gary Carter poses with his Hall of Fame plaque during induction ceremonies in Cooperstown, NY, on July 27, 2003.
Catching up
Jesse Orosco threw out the first pitch to his Mets World Championship teammate Carter before the Washington Nationals played the New York Mets on Opening Day at Shea Stadium on April 3, 2006.  
Old-timer
National League Team center fielder Carter celebrates his three-run home run as he passes American League infielder Fred Lynn during the Taco Bell Legends and Celebrity All Star game at PNC Park in July 2006. Carter was named the MVP of the game.  
Inducted together
Gary Carter and Eddie Murray after the Jan. 16, 2003 announcement that they both would be inducted into the National Baseball Hall of Fame.
Hometown fave
Former Mets catcher Carter acknowledges fans in a postgame ceremony after the last regular season baseball game ever played in Shea Stadium on Sept. 28, 2008.  
Eight is enough
Former Mets manager Yogi Berra and former Mets catcher Carter meet on the field for a postgame ceremony after the last regular season baseball game ever played in Shea Stadium.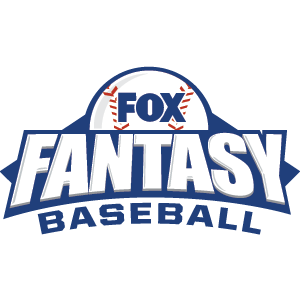 FOX Fantasy Baseball
Join or Create a Free League
Play Now!