Great home runs in MLB history
Bobby Thomson
file photo shows Bobby Thomson of the New York Giants hitting a home run, to win the national League pennant against the Brooklyn Dodgers, in the ninth ining of a baseball game at the Polo Grounds in New York. Famed home run hitter Bobby Thomson died Monday night, Aug. 16, 2010. He was 86. (AP Photo/File)
Outta here
Blast, bomb, circuit clout, dinger, ding-dong, dong, donger, four-bagger, four-base knock, goner, gonzo, gopher ball, homer, jack, long ball, moonshot, quadruple, round-tripper, shot, slam, swat, tape-measure shot, tater, wallop. Call it what you will, a home run is a thing of beauty, an amzing intersection of skill and showmanship,  and one of the most difficult things to do in all of sports. As slugger Ralph Kiner famously said: "Home run hitters drive Cadillacs and singles hitters drive Fords." NY Giants OF Bobby Thomson (pictured) hit one that will never be forgotten. Which other homers made history?
Bobby Thomson — Oct. 3, 1951, NL tie-breaker
The Shot Heard 'Round the World is more than just a home run — it's a defining cultural moment. Thomson's ninth-inning bomb clinched the pennant for the Giants and left the Dodgers and their fans beyond all consolation. If not for the accommodating left-field wall at the Polo Grounds, the "Shot" might have been a line-drive out, but that's not how history was to be written. Somewhere, Russ Hodges is still bellowing, "THE GIANTS WIN THE PENNANT!" — Dayn Perry  
Bill Mazeroski — Game 7, 1960 World Series
The heavily overmatched Pirates were outscored in the 1960 World Series by a margin of 55 to 27, but they nonetheless wound up upsetting the Yankees in seven games. The Series ended when Mazeroski, a slick-fielding second baseman hardly known for his bat, drove a 1-0 pitch from Ralph Terry over the left-field wall to give the Pirates a 10-9 win. In doing so, Mazeroski became the first player to end a World Series with a home run.
Hank Aaron — Number 715
On April 8, 1974, Aaron went deep off of the Dodgers' Al Downing and became the all-time home run king. While surmounting Babe Ruth's hallowed record, Aaron faced bitter racism, death threats (the Atlanta Journal-Constitution quietly had an Aaron obit ready to run in case some lunatic made good on his threats), and unrelenting pressure. Through it all, though, Aaron displayed the class, dignity and dedication to craft that made him a legend.
Kirk Gibson — Game 1, 1988 World Series
On this night, Gibson could scarcely walk, but — as Dennis Eckersley and the A's would learn — he could still hit. Gibson stepped in with a runner on first and the Dodgers down by one run in the bottom of the ninth. After running the count full, Gibson looked for a backdoor slider from Eck. He got one and smoked it over the Dodger Stadium right-field wall. "I don't believe what I just saw!" growled Jack Buck. Neither did the rest of us.
Joe Carter — Game 6, 1993 World Series
A crazy ending to a crazy series ... In Game 6 in Toronto, the Phillies put five runs on the board in the seventh to take a 6-5 lead. That held up until the bottom of the ninth, when closer (and occasional opener) Mitch Williams put two runners on in front of Jays slugger Joe Carter. Carter then deposited a 2-2 fastball deep into the left-field seats and thus became just the second player ever to end the World Series with a home run.
Carlton Fisk — Game 6, 1975 World Series
It was perhaps the greatest World Series ever played, and its greatest moment came in the 12th inning of a taut Game 6. With the score tied 6-6, Fisk stepped in against Pat Darcy, the eighth (and final) Cincinnati pitcher of the night. On the second pitch of the at-bat, Fisk lifted a drive to deep left field. It looked foul off the bat, but the ball sneaked just inside the foul pole. The image of Fisk waving the ball fair is one of the most iconic in all of sports.
Bucky Dent — 1978 AL East tie-breaker
Bucky Dent wasn't known for his power, and indeed his home run to put the Yankees ahead in this game wasn't particularly powerful. But on that day in Fenway, there was enough wind in the air and enough loft under the ball to nudge it over the Green Monster for a go-ahead homer in the top of the seventh. The Sox would flirt with a comeback, but Dent's unlikely "blast" would stand as the game-winner.
Babe Ruth — Game 3, 1932 World Series
Grainy footage of the "Called Shot" has been analyzed as much as any good Zapruder film, and we still don't know whether Ruth was, in fact, calling his shot. Either way, the legend that accompanies this home run, which, for all intents and purposes, sealed Ruth's last championship, makes it one to remember. Whatever the reality, Ruth punished a Charlie Root curveball almost 450 feet to center field. Ruth's shot — called or not — buried the Cubs for good.
Mark McGwire — No. 62, 1998
On Sept. 8, McGwire lined a pitch from the Cubs' Steve Trachsel over the left-field wall of Busch Stadium. It was his 62nd homer of the season, and thus it broke Roger Maris' long-standing record. McGwire's celebration with fellow record-chaser Sammy Sosa and moment in the stands with the Maris family added to the theater of it all. Sure, recent revelations have taken the shine off for some, but at the time it was a fitting end to a chase that captivated all of us.
Ted Williams — Last AB of career, 1960
John Updike famously wrote of Williams: "Gods do not answer letters." He was talking about Williams' home run on Sept. 28, 1960, which happened during the last at-bat of his superlative career. The crowd at Fenway that day begged for a Williams curtain call. Williams, however, had an uneasy relationship with his fans, and he had long ago stopped tipping his cap after home runs because the occasional boos got to him. Defiant to the end, Williams wouldn't acknowledge, even on this day.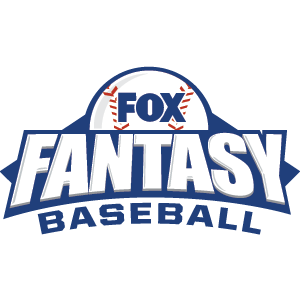 FOX Fantasy Baseball
Join or Create a Free League
Play Now!