Red Sox celebrate World Series title
St Louis Cardinals Boston Red Sox
BOSTON, MA - OCTOBER 30: David Ortiz #34 of the Boston Red Sox waves a flag to celebrate winning Game 6 to clinch the 2013 World Series against the St. Louis Cardinals at Fenway Park on Wednesday, October 30, 2013 in Boston, Massachusetts.
World Series champs!
The Boston Red Sox beat the St. Louis Cardinals 6-1 in Game 6 of the World Series at Fenway Park to claim the title four games to two.
Let the party begin
Red Sox players rush out of the dugout after the final out. Boston wins its third World Series title since 2004.  
Shutting the door
Closer Koji Uehara and catcher David Ross embrace after the Cardinals' Matt Carpenter strikes out to end the World Series. Uehara saves three of Boston's four victories over the St. Louis Cardinals.
MVP, MVP, MVP!
David Ortiz (center) wins the World Series MVP after hitting .688 (11 for 16) with two homers, six RBI and eight walks in the six games vs. the St. Louis Cardinals.
What a turnaround
The Red Sox join the 1991 Minnesota Twins as the only teams to win a World Series following a last-place finish the season before.
Lovin' it
Boston's David Ross holds up the World Series trophy. Ross had Game 5's big hit, the go-ahead RBI double in the seventh inning of Boston's 3-1 victory.
Skippering the ship
The last time the Red Sox won a World Series clincher at home was in 1918 when they beat the Chicago Cubs. Well, it doesn't take manager John Farrell long as he leads Boston to the title in his first year at the helm.
Wave that flag!
MVP David Ortiz leads the party after the big win. This is the third World Series Big Papi wins with the Red Sox, also earning titles in 2004 & '07.
Thanks for the lift, dad
Kazuma Uehara sits on his father Koji Uehara's shoulders during the celebration. The Red Sox closer finishes with three saves and 4 2/3 scoreless innings in five games vs. the Cardinals.
Party like it's 1918
Fans celebrate at Fenway Park as the Red Sox win a World Series on their home turf for the first time since 1918.
Teamwork
The Red Sox celebrate with the trophy, their third since 2004.
Takin' it to the streets
The scene outside Fenway Park is rockin' after the Red Sox victory.
Green Monster high
Two Boston fans celebrate the victory above left field.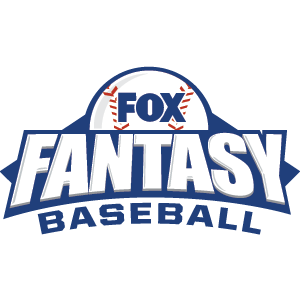 FOX Fantasy Baseball
Join or Create a Free League
Play Now!