Best MLB action of the weekend
Hall of Famers Eddie Murray (right) and Earl Weaver (left) embrace after the on-field Orioles Legends ceremony honoring Murray prior to a game against the Kansas City Royals at Oriole Park at Camden Yards.  
Ole!
Nationals third baseman Ryan Zimmerman (No. 11) attempts to catch a wild throw as Diamondbacks infielder Paul Goldschmidt (No. 44) steals third base in the second inning Sunday. Nats catcher Kurt Suzuki's errant throw allowed Goldschmidt to score the game's first run in Arizona's 7-4 win.  
Aww, you still care
Dodgers shortstop Hanley Ramirez (left) talks to a Marlins fan after LA beat Miami 5-0 on Sunday. The weekend series marked the return to Marlins Park for Ramirez, who made three All-Star teams in six-plus seasons with the Marlins.  
A little help
Astros first baseman Brett Wallace argues with umpire Jerry Meals after making the final out of the seventh inning in Houston's 5-3 loss to the Milwaukee Brewers at Minute Maid Park Sunday.  
Party time
Dodgers center fielder Matt Kemp (center) celebrates after scoring on a critical 2-run single during a four-run eighth inning in LA's 5-0 win over the Marlins. The win helps the Dodgers remain one game behind the San Francisco Giants in the NL West race.  
Safety glance
Cardinals left fielder Matt Holliday (top left) is called safe in the third inning by home plate umpire Lance Barrett as Phillies catcher Erik Kratz shows the ball in his glove Sunday in Philadelphia. St. Louis banged out 7 runs and 14 hits, but the Phillies rallied for an 8-7 win in 11 innings. Holliday's 0-for-6 day didn't help the Cards.
Baseball opera ... NOOOO!!!
Athletics center fielder Coco Crisp reacts as he strikes out on a foul tip in the third inning against the White Sox in Chicago on Sunday. The ChiSox won 7-3, and combined with wins by the Rays and Orioles the loss drops the A's a half game back in the AL wild-card race.
Red stripes
White Sox catcher A.J. Pierzynski (No. 12) hits a two-run home run in the sixth inning against the Athletics. The HR was part of a five-run outburst that broke open a 1-1 tie, as AL Central-leading Chicago won 7-3.
Incoming!
White Sox left fielder Dewayne Wise slides safely into third as Athletics third baseman Adam Rosales tries to catch and tag in the sixth inning Sunday. Wise was pivotal in Chicago's five-run sixth, delivering a two-out RBI single to extend the Sox lead to 4-1, and later scoring on a Gordon Beckham single.
In your face!
Angels pitching coach Mike Butcher argues a call with plate umpire Mike Estabrook in the first inning Sunday as the Halos took on the Mariners in Anaheim, Calif. Butcher wouldn't have much reason to smile the rest of the day, as Seattle handed Angels ace Jered Weaver just his second loss of the season, winning 4-1.
Not even close, dude
Mariners shortstop Brendan Ryan dives, but misses a grounder by a ton. Good news for Ryan: Despite his 0-for-3 day dropping his batting average below the Mendoza Line at .199, the Mariners still beat the Angels, 4-1.
Where's the ball?
Rangers second baseman Ian Kinsler (left) and Tigers third baseman Miguel Cabrera watch a ball that was thrown wide of the base during the third inning at Rangers Ballpark Sunday. Kinsler was 1 for 4 with a double and 2 RBI in Texas' 8-3 win.
Degree of difficulty
Orioles outfielder Nate McLouth makes a diving catch in the seventh inning against the Royals in Baltimore on Sunday. The nice grab ended the seventh inning and helped the O's to a 5-3 win over Kansas City.
Well, at least I did something
Indians catcher Carlos Santana hits a sacrifice fly to center during the first inning against the Red Sox at Progressive Field Sunday. Unfortunately for Cleveland, the Indians needed a lot more runs than that in a 14-1 blowout loss to Boston.
Where do you think you're going?
Rays second baseman Ryan Roberts (right) tags out Twins third baseman Jamey Carroll during a double play in the fifth inning at Target Field in Minneapolis on Sunday. The twin killing erased a potential rally for the Twins in a 3-3 game at the time, and Tampa Bay eventually won in extra innings 7-3 for the team's sixth straight win.
Not graceful
Maybe it's just an unfortunate snapshot in time, but Cubs second baseman Darwin Barney could not make a difficult catch against the Reds in the seventh inning at Wrigley Field on Sunday. Not much else went right for Chicago in a 3-0 loss to NL Central-leading Cincinnati.
Whoa, cool clown nose!
Pirates second baseman Neil Walker was not clowning around while fielding this  ground ball against the Padres Sunday. He certainly wasn't messing around at the plate either, as he went 5 for 5 with a double and his 14th homer of the season in Pittsburgh's 11-5 win over San Diego.
It takes a thief
Los Angeles Angels center fielder Mike Trout goes over the center field wall to rob Seattle Mariners catcher Miguel Olivo of a home run in the eight inning at Angel Stadium on Saturday.  
Whoa!
Arizona Diamondbacks batter Aaron Hill reacts to a pitch in the first inning against Washington Nationals at Chase Field on Saturday.
Getting the lead runner
Texas Rangers catcher Geovany Soto steps on home plate for the bases loaded force-out against a sliding Detroit Tigers Miguel Cabrera in the ninth inning Saturday in Arlington, Texas. The Rangers won 2-1.
Miami heat
Miami Marlins center fielder Gorkys Hernandez steals third base during the eighth inning against the against the Los Angeles Dodgers at Marlins Park on Saturday. The Marlins won 7-3.
Pat on the head
Atlanta Braves' Jason Heyward, right, congratulates teammate Freddie Freeman after Freeman hit a three-run home run that drove in Heyward and Chipper Jones in the second inning vs. the New York Mets at Citi Field in New York on Saturday.
Rock, paper, scissors?
Tampa Bay outfielders Desmond Jennings, B.J. Upton and Matt Joyce celebrate as the Rays beat the Minnesota Twins 4-2 on Saturday in Minneapolis. Upton drove in three runs on two homers and Joyce had a solo home run.
One down, one to go
Oakland Athletics second baseman Jemile Weeks throws to first after forcing out Chicago White Sox's A.J. Pierzynski during the seventh inning in Chicago on Saturday. Alexei Ramirez was out at first.
Backup plan
San Diego Padres second baseman Alexi Amarista, left, chases after a ground ball hit by Pittsburgh Pirates' Travis Snider that went between Amarista and shortstop Everth Cabrera in the seventh inning Saturday in Pittsburgh. The Padres won 5-0, as pitcher Jason Marquis took a no-hitter into the seventh inning.
Missed me
Kansas City Royals' Chris Getz steals second against Baltimore Orioles shortstop J.J. Hardy during the second inning on Saturday in Baltimore.
Rain, rain go away
St. Louis Cardinals catcher Yadier Molina watches as the rain comes down against the Philadelphia Phillies in the second inning at Citizens Bank Park on Saturday.
Beat the throw
Houston Astros' Jose Altuve slides into second base with a steal as Milwaukee Brewers shortstop Jean Segura fields the throw during the third inning Saturday in Houston.
Here's the proof
Boston Red Sox center fielder Jacoby Ellsbury holds up the ball after making a sliding catch on the warning track in the seventh inning against the Indians on Saturday in Cleveland.
No dice
San Francisco Giants second baseman Ryan Theriot  catches Colorado Rockies third baseman Jordan Pacheco  trying to steal second base during the fifth inning at AT&T Park on Saturday.
Can't get the man over
Cincinnati Reds pitcher Bronson Arroyo bunts against the Chicago Cubs during the seventh inning Saturday. Arroyo bunted into a force out.
What's the call?
New York Yankees' Mark Teixeira safely makes it to home plate to score after Jayson Nix hit a single off Toronto Blue Jays starting pitcher Aaron Laffey during the fourth inning in Toronto on Saturday.
Swan dive
Minnesota Twins second baseman Alexi Carilla dives for a line drive hit by Tampa Bay Rays left fielder Desmond Jennings in the eighth inning at Target Field. The Rays won 12-6.  
Walk around the park
Detroit Tigers center fielder Austin Jackson slides into home plate for an inside the park home run during the seventh inning against the Texas Rangers at Rangers Ballpark on Friday.  
Too much exposure?
Washington Nationals pitcher Stephen Strasburg pitches during the game against the Arizona Diamondbacks in the third inning at Chase Field on Friday. The Nats plan to shut him down when he reaches his innings limit.  
This much
Houston Astros left fielder Steve Pearce celebrates scoring the winning run against the Milwaukee Brewers during the ninth inning at Minute Maid Park on Friday. The Astros won 4-3.  
Come to Papi
Boston Red Sox starting pitcher Clay Buchholz is congratulated by designated hitter David Ortiz after his complete game win over the Cleveland Indians at Progressive Field on Friday.  
Keep your eye on the ball
St. Louis Cardinals shortstop Rafael Furcal catches a popup near left fielder Matt Holliday in the sixth inning of game against the Philadelphia Phillies at Citizens Bank Park on Friday. The Phillies defeated the Cardinals, 3-1.  
Bat man
Detroit Tigers third baseman Miguel Cabrera gives an autographed bat to a fan during the game against the Texas Rangers at Rangers Ballpark on Friday. Detroit won 6-2.  
Gotcha
Milwaukee Brewers shortstop Jean Segura turns a double play as Houston Astros second baseman Jose Altuve tries to break it up during the first inning at Minute Maid Park on Friday.  
Reaching the fans
Los Angeles Dodgers center fielder Matt Kemp signs autographs before a game against the Miami Marlins at Marlins Park on Friday.  
Face to face
Chicago Cubs' Starlin Castro dives back to first base as Cincinnati Reds first baseman Todd Frazier applies a late tag during the sixth inning in Chicago on Friday.  
Prep work
Atlanta Braves pitcher Luis Avilan stretches on the field during batting practice before a game against the New York Mets at Citi Field on Friday.  
Two step
Atlanta Braves second baseman Dan Uggla throws to first to complete a double play as New York Mets first baseman Daniel Murphy is out at second base during the second inning of a game at Citi Field on Friday.  
Poetry in motion
Pittsburgh Pirates catcher Michael McHenry jokes around with his teammates prior to their game against the San Diego Padres at PNC Park on Friday.  
Double team
Chicago Cubs left fielder Alfonso Soriano, left, and shortstop Starlin Castro cannot make a play on a single hit by Cincinnati Reds' Brandon Phillips during the ninth inning of a game in Chicago on Friday. The Reds won 10-8.  
Desert warmup
Washington Nationals catcher Kurt Suzuki stretches in the dugout prior to the game against the Arizona Diamondbacks at Chase Field on Friday.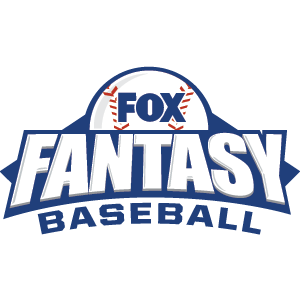 FOX Fantasy Baseball
Join or Create a Free League
Play Now!