AL All-Star vote leaders by position
Joe Mauer #7 of the Minnesota Twins
Reigning AL MVP Joe Mauer will return to the Twins after missing nine games.
Designated hitter: David Ortiz, Red Sox
Following last year's rule changes, this will be the first time the designated hitter is used in an NL park. David Ortiz has been selected to the All-Star squad six of the last seven years. The NL manager will choose the DH for his league.
NL outfield: Matt Holliday, Cards
Matt Holliday is likely to join fellow Cards outfielder Lance Berkman at this year's All-Star Game, which would be his fifth. Other possible candidates to fill the third spot include Matt Kemp, Andre Ethier and Jay Bruce.
NL outfield: Lance Berkman, Cards
Lance Berkman has rejuvenated his career in St. Louis, posting big numbers after a less-than-stellar stint in the American League. He's the second-leading vote-getter for NL All-Star Game outfielders. This would be his sixth Midsummer Classic.
NL outfield: Ryan Braun, Brewers
Braun, the 2007 National League Rookie of the Year and a three-time All-Star selection, is top outfielder in the NL balloting by a huge margin.
AL outfield: Josh Hamilton, Rangers
Josh Hamilton hasn't let an abbreviated start slow down his production. Last year's AL MVP should find himself in the All-Star Game for a fourth time, but he faces some close competition. Boston's Jacoby Ellsbury is keeping the voting close, while Carl Crawford and Ichiro Suzuki are other top vote-getters.
AL outfield: Curtis Granderson, Yankees
Curtis Granderson has enjoyed quite a power surge in the Big Apple, finding himself among the leaders in home runs. With only one All-Star selection to his credit (2009), he's destined to join numerous Yankees teammates at the Midsummer Classic.
AL outfield: Jose Bautista, Blue Jays
Last year's home-run leader, with 54, Jose Bautista has showed little sign of slowing down. He's an obvious pick to represent the AL in the All-Star Game as baseball's top vote-getter. Last year was his first All-Star Game.
NL shortstop: Troy Tulowitzki, Rockies
Troy Tulowitzki was selected to last year's All-Star Game for the first time, but an injury kept him out of the contest. He's healthy and has kept up his All-Star form, and should be starting come July 12. Other leading vote-getters include Jose Reyes, Jimmy Rollins, Alex Gonzalez and Yunieksy Betancourt.
AL shortstop: Derek Jeter, Yankees
A former All-Star Game MVP (2000), Jeter should be back from the disabled list and in the Midsummer Classic for the 12th time. Other shortstops leading the poll include Asdrubal Cabrera, Elvis Andrus, Jhonny Peralta and Marco Scutaro.
NL third base: Placido Polanco, Phillies
Polanco's only previous appearance in the All-Star Game was in 2007. His strong season with the Phils has him primed to return. He holds a comfortable lead over the other top vote-getters: Chipper Jones, Pablo Sandoval, David Wright and Scott Rolen.
AL third base: Alex Rodriguez, Yankees
A perennial All-Star, Alex Rodriguez is certainly on his way to Arizona for his 14th All-Star Game. Other vote-getters for the hot corner in the American League include Adrian Beltre, Kevin Youkilis, Evan Longoria and Brandon Inge.
NL second base: Brandon Phillips, Reds
Brandon Phillips made his first All-Star Game last year and appears to be on his way to a second. He's leading the ballot ahead of such players as Rickie Weeks, Chase Utley, Dan Uggla and Freddy Sanchez.
AL second base: Robinson Cano, Yankees
Robinson Cano has run away with the All-Star voting at second base. Cano will make his third appearance (2006, '10) at the All-Star Game. Other top vote-getters at the position include Dustin Pedroia, Ian Kinsler, Orlando Cabrera and Ben Zobrist.
AL first base: Albert Pujols, Cards
Pujols, the vote leader, won't be able to start in his 10th All-Star game because of a broken bone in his forearm. Joey Votto is No. 2 in the fan voting, but Prince Fielder is hot on his tail. Other leaders are Ryan Howard and Freddie Freeman.
AL first base: Adrian Gonzalez, Red Sox
Adrian Gonzalez is building a big lead over his nearest competition at first base, much to the delight of Red Sox fans. This would be his fourth consecutive All-Star appearance. The other top vote-getters at the position are Mark Teixeira, Miguel Cabrera, Mitch Moreland and Paul Konerko.
NL catcher: Brian McCann, Braves
McCann is no stranger to All-Star Games, having been a selection the past five years and earning ASG MVP honors last year. McCann leads by a comfortable margin, but other leading vote-getters include Yadier Molina, Buster Posey, Jonathan Lucroy and Carlos Ruiz.
AL catcher: Russell Martin, Yankees
A two-time All-Star selection (2007, '08), Yankees catcher Russell Martin looks on his way to another slot in the Midsummer Classic. Other top vote-getters include Alex Avila, Joe Mauer, Jarrod Saltalamacchia and Yorvit Torrealba.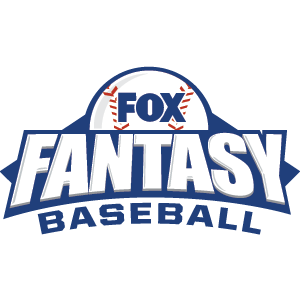 FOX Fantasy Baseball
Join or Create a Free League
Play Now!