Want more Derby? Relive past few
There is a curious relationship between how much we, as a sports culture, follow horseracing (that is, not much at all) and how much we, as a sports culture, get excited for the Kentucky Derby (that is, a lot).
There may be no single event that fits more in tune with our ADD world than the Derby. We need invest only about 10 minutes pre-race getting to know the horses. We pick one with a funny name or cool color scheme. We spend two intense minutes watching that horse race with several others. One of them wins. One of your buddies wins some money. You don't. You continue drinking and flip to the NBA playoffs. Plus, cute hats!
So after this year's run for the roses, let's satisy our craving for more racing with a trip down memory lane.
2012: I'll Have Another hits the afterburner
Poor Bodemeister — the pre-race favorite — has a gaping lead at the top of the stretch until I'll Have Another turns it up to 11 and takes it at the end. That overhead camera is fantastic.
2011: Animal Kingdom becomes a man
Larry Collmus makes his debut as race broadcaster for NBC and drops this gem of a line: "Brilliant Speed is right there on the outside, 10 lengths off the lead." Adequate speed, anyway. Still a distance second place to this Collmus classic. Oh, and 21-1 longshot Animal Kingdom won the race.
2010: Tom Durkin's swan song
On an utter sloppy mess of a track, Calvin Borel — who tends to win these things — rode Super Saver to victory in legendary race announcer Tom Durkin's last hurrah on NBC. It was Borel's third Derby win in four years.
2009: A stunner and a broadcast boo-boo
More slop and more Borel. Mine That Bird became one of the biggest longshot winners ever at Churchill Downs. He was such a surprise, in fact, that Durkin didn't even see him charging up the rail coming down the home stretch. MTB, as we call him, led for a good seven seconds before Durkin announced it, then cruised to a stunning easy win.
2008: In which Eight Belles died
Stately Big Brown won the race, but the big story after the race was Eight Belles, the filly who was injured while finishing second and had to be euthanized on the track.
2006: Barbaro wins our hearts
Undefeated Barbaro won the race, starting the requisite Triple Crown talk. Two weeks later at the Preakness Stakes, though, he broke his leg and a nation waited to see whether he'd pull through. After several operations, Barbaro was euthanized in January 2007.
2004: Smarty Jones, you big tease
Smarty Jones became the first undefeated winner of the Kentucky Derby since Seattle Slew in 1977, then came oh so agonizingly close to ending our long drought without a Triple Crown winner.
1978: Affirmed begins his Triple Crown run
The Affirmed-Alydar rivalry is as famous as any in horseracing. Affirmed won the Triple Crown that year, and Alydar finished second to him in all three races. Alydar made a hard stretch charge here in the Derby and came up just short.
1973: Secretariat. Enough said.
The most dominant horse of modern times, the tales of Secretariat's greatness have traveled far and wide. Here he starts his run to his Triple Crown.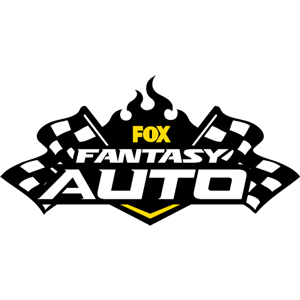 FOX Fantasy Auto
Form a Racing Team, Compete for Prizes
Play Now!