Pitino has been on quite a run of late
Rick Pitino won't be making the famous Kentucky Derby pre-race walk Saturday at Churchill Downs, opting not to come over from the barn area with his horse before America's biggest thoroughbred race.
Pitino, who owns 5 percent of Santa Anita Derby winner Goldencents, isn't planning on making an appearance in the paddock prior to the race either. He's been there and done that with his two previous Derby starters.
No, Pitino has bigger plans for the 139th running of the Kentucky Derby.
"This group is fun to be with and fun to be around," he said. "We're going to have fun and enjoy the Derby and then I told them I would meet them in the winners' circle."
And who would bet against Pitino at this point?
It seems like everything the 60-year-old basketball coach at the University of Louisville touches these days turns to gold, including Goldencents.
Pitino is trying for the ultimate personal trifecta. He was elected into the Naismith Hall of Fame and guided his Louisville team to a national title on the same day last month and is now trying to add a Derby victory.
"It's been some run," Pitino said with a smile.
In the racing industry for some 20 years, Pitino knows how tough winning the Derby is and said he's "keeping things in perspective" but still hopes the good karma continues under the Twin Spires, just three minutes from his office.
Pitino also co-owned A P Valentine, who finished seventh in the 2001 Derby, and 1998 fourth-place finisher Halory Hunter.
"I'm very, very blessed," Pitino said. "I am grateful for what I have in life. But my vocation is basketball; this is a hobby. Coaching all of these guys is more than any coach could ever ask for, so I've already been blessed enough."
But what if he were to win the Derby?
"If it happens, it happens," he said. "But I'll be leaving the track looking up in the clouds. I'd be walking around looking for lightning to hit."
Co-owner Dave Kenney, who sold Pitino his share in the horse last August, joked that Pitino is "getting more attention for anybody who only owns 5 percent" of a horse headed to the starting gate in the Derby.
"But I love it," Kenney said. "He's such a star and he's used to having all the cameras in his face. So, I don't have to worry about all of that. Plus, he's on quite a run."
Goldencents, trained by last year's Derby-winning trainer Doug O'Neill, is listed as the third-choice in the field at 5-1 odds. He drew the No. 8 post position in the 20-horse field that will be run Saturday.
O'Neill, who saddled I'll Have Another last year, is hoping he can get another with the person he called "a total rock star" on his side.
"Everything he's involved with, he's successful," O'Neill said. "We're all feeling it. We're hoping to keep his roll going a little longer."
It's quite a change for Pitino.
Just two years ago, Pitino contemplated retirement from basketball after the Cardinals dropped first-round NCAA games in back-to-back years. He was just coming off the extortion scandal and trial that rocked his personal life and rival Kentucky was seemingly taking over the state under John Calipari.
"I almost did it," Pitino said. "I told myself it was a great time to do it. It even got to the point where I sat down with somebody and said, 'This is it'."
But ultimately his wife, Joann, won out and talked him into staying in coaching because "she knew I would miss it."
Pitino says he has since become "humble," noting it "took me a long time to gain humility. I wasn't humble enough at a young age."
Everything has come up smelling like roses since he made his decision to stay at U of L and sign a long-term contract that was extended again before this season. His new deal runs through 2022, when the coach would be 70.
"I'm having fun," Pitino said. "My passion is the game of basketball. Why would I ever give it up? I'm enjoying every minute of it. I loved being around these guys (on the U of L team) and last summer I spent time at Del Mar and Saratoga.
"It's been a lot of fun."
And it's been an incredible run.
The Cardinals surprised the college basketball world during the 2011-12 season and made it to the Final Four, losing to eventual champion Kentucky in the national semifinals in New Orleans.
Louisville kept it going this season, winning the Big East regular-season title and then coming from 16 points down against Syracuse in the Big East tournament title game and gaining the NCAA Tournament's No. 1 overall seed.
Pitino watched his team cruise to four straight wins to open the tournament before overcoming Kevin Ware's horrific broken leg in the regional final to beat the Duke Blue Devils. The Cardinals then came from 12 points down against Wichita State in the semifinals and pulled off the same feat again in the title game against Michigan.
The championship made Pitino the only coach in NCAA Division-I history to win a title at two schools. He claimed the 1998 title at Kentucky.
The title came on the same day Pitino was announced as a member of this year's Hall of Fame and two days after Goldencents won the Santa Anita Derby and punched his ticket to the Derby.
"He's on some run," U of L President Dr. James Ramsey said. "It's already been an incredible year for him and he deserves it."
Pitino said he "doesn't spend too much time," thinking about the horses during the season. He's dabbled in the game since he was a coach at UK in the mid-1990s but in recent years has put more money into the sport.
With horses named after several players (Russdiculous after Russ Smith, Siva after Peyton Siva and Gorgui after Gorgui Dieng) and another on the way (Luke4Three after Luke Hancock), Pitino said he's enjoying his hobby.
"(Recruiting) is going well, basketball has gone well and now it's time for horse racing," Pitino said. "I just enjoy the game."
Pitino was visiting Del Mar, Calif., last summer and was watching Avare – another of his horses – train one morning. Kenney said Goldencents "ran right by Avare" and the barn had high hopes for the 2-year-old.
Assistant trainer Jack Sisterson, a former soccer player at Louisville, told Kenney this could be a Derby horse and suggested "it would be a lot of fun" to have Pitino in the partnership so he asked the coach if he wanted to buy in.
"It took him approximately 3.7 seconds to say yes," Kenney said. "And it's been a lot of fun ever since then. He's a good guy to have on our side."
Goldencents wasn't a lock for the Derby until he won the Santa Anita Derby on April 6, which was run at halftime of the NCAA Final Four game against Wichita State.
Louisville trailed at halftime, but Pitino had told equipment manager Vinny Tatum to let him know how the horse did in the race. Tatum was waiting for the right time to tell Pitino when a television reporter sprung the news on the coach as he walked back onto the court at the Georgia Dome.
Tatum said Pitino's response was "Really?" and he went back to work.
The Cardinals won the game, claimed the title two days later as Pitino left Atlanta with two thirds of a four-week trifecta that O'Neill said would be "just amazing."
"He's such a great guy to have around and he's just a winner," O'Neill said. "Everyone wants a piece of coach Pitino. It's just so cool one of his greatest getaways is going to the racetrack. He loves handicapping and loves owning horses."
Pitino kidded with media members recently, saying Goldencents was "a lock" to win the Derby and then reminded folks "it's not an easy thing to do" when he was informed his jockey Kevin Krigger predicted a Triple Crown.
"He needs to be in our locker room; we don't talk that way, so I'll grab him and talk to him," Pitino said laughing. "You want your people thinking as winners because you need confidence to have any chance of winning. We want him thinking like a winner. But, you know, in the Derby . . . sometimes the best horse doesn't win. It's the horse that has the least trouble, the most stamina to get there.
"We have a horse that has a tendency to stay out of trouble because we have the speed, so that's a good thing. Now we've just got to make sure we don't have too much speed and I'll be on the fifth floor with my 17th mint julep making sure that doesn't happen. It's not a pressure situation with me.
"If we win I'm going to enjoy the Derby but if we come in second or we come in 10th, I'm still going to enjoy the Derby."
Jody Demling writes for CardinalAuthority.com on the Scout network.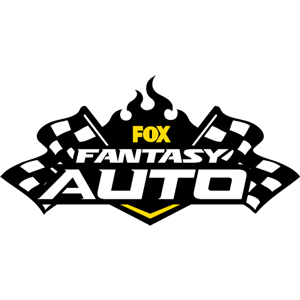 FOX Fantasy Auto Form a Racing Team, Compete for Prizes

Play Now!