May 4, 2012; Louisville, KY USA; Kentucky derby fans wear their traditional derby hats on Kentucky Oaks day at Churchill Downs race track. Mandatory Credit: Mark Zerof-US PRESSWIRE
Up above
The horses and jockeys aren't the only ones displaying athleticism at the Kentucky Derby at Churchill Downs in Louisville, Ky. Some of the fans need special skill to keep their ornate headwear balanced, including Lori Shelton (pictured in the paddock). We take a look at some of the eye-catching hats on display Saturday for the Derby and Friday for the Kentucky Oaks.
Anyone in there?
Erin Vangari of Louisville, Ky., wears a fancy hat in the paddock Saturday.
Hat chat
From left, Amanda Lear, from Ruby, S.C.; Amada Griffo, Wapakoneta, Ohio; and Sara Coucher, Frederickstown, Ohio; chat in the paddock Saturday.
Aerial view
Spectators chat in their grandstand seats.
Plenty of space
Tamara Sorrell, from Austin, Texas, can create her own elbow room with this wide hat.
Sun flower
This fan's friends won't have any problem finding her in the crowd of more than 150,000 at Churchill Downs.
Racing stripes
A spectator walks through the paddock with an, uh, interesting getup.
Feather in her cap
A spectator wears a fancy hat while walking through the paddock area.
Sun block
A Derby spectator is well-protected with her headwear.
Hat's really something
Sara Boucher, Frederickstown, Ohio wears a fancy hat in the paddock.
Spring bonnets
Kentucky Derby fans wear their traditional hats.
In the pink
This Kentucky Derby goes a shade lighter than the "official" red rose color of Churchill Downs.
Garden party
A Kentucky Derby fan is adorned with flora.
On the side
This Kentucky Derby fans wears her hat at a unique angle.
Screen play
Dawn Paden, from Mountain Home, Ark., lightens her load a bit with a mesh hat.
Flash point
Perhaps this hat was once a tripod. Getty Images Jamie Squire
Purple haze
This fan's oversized hat still comes off as elegant.
Pink flamingos
This fan might be a bit confused. Flamingos are most associated with Hialeah Park in Florida, not with Churchill Downs.
Up, up, up
We're guessing the inspirations for these are the Cat in the Hat and the Mad Hatter. Getty Images Jayme Price
Proud as a ...
A horse owner named Cecil Peacock had a horse named Brother Derek who finished fourth in the 2006 Kentucky Derby. In honor of him, we're naming this hat Cecil.
Light as a feather
We're a bit worried this hat might just fly off her head.
Coming up roses
The Kentucky Derby is dubbed "the Run for the Roses," so this fan has the right idea.
Classic look
We like this look. Fancy, but not over the top.
Feeling the blues
With so much red, white and pink on display, this fairly simple hat stands out.
Form fitting
You just have to look relaxed in a hat like this. Getty Images Jamie Squire
What's your angle?
Another fan prefers to get sidetracked with her hat.
Hey, dude
Guys can get in on the act, too.
Think pink
Pink was perhaps the most popular color at Churchill Downs over the weekend.
In the shade
You can save a lot of money on sunscreen with a hat like this. Getty Images Elsa
Layered look
This fan sports a three-storied chapeau.
What the?
There's more than 150,000 people at Churchill Downs on Derby day. So there's bound to one like this.
Hats on parade
When you've got a hat like this, you can't limit yourself to a single day of preening. With more than 100,000 people at Churchill Downs on Friday for the running of the Kentucky Oaks, one day before the Derby, there was plenty of preening fashion plates. Here, Rachel Ford sticks with the floral theme of Derby week.
Celeb sighting
Even the famous can't resist the lure of the hat parade at Churchill Downs. Former tennis player Steffi Graf judges a fashion contest before the Kentucky Oaks on Friday.
Polka dots all over
A spectator makes her way to her seat before the 138th running of the Kentucky Oaks.
Fashion statement
A spectator makes the most of her orange hat as she makes her way to her seat before the Kentucky Oaks horse race.
Sea of hats
Spectators look over the paddock area before the Kentucky Oaks.
Pretty in pink
A spectator wears a fancy hat while waiting for the first race to begin Friday.
Taking cover
Spectators use plastic bags to protect themselves from the rain that disrupted Friday's card and caused the Kentucky Oaks to be pushed back about 35 minutes.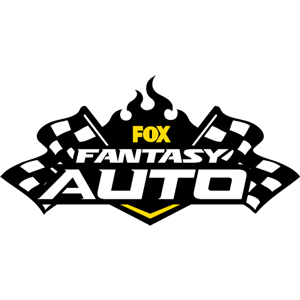 FOX Fantasy Auto
Form a Racing Team, Compete for Prizes
Play Now!