Tips on how to find a live Preakness long shot
If you've been a fan of California Chrome for the past month or more, then you received a nice reward on the first Saturday in May for your faith.
A $7 payoff for a $2 bet isn't a king's ransom, but was a highly appropriate amount of profit on a horse who was the most talented and accomplished runner in the field.
Catching the $340 exacta or $3,424.60 trifecta for the Kentucky Derby was rather sweet icing on that score as well.
But if you've just jumped on the bandwagon now, like much of America — sorry, don't expect to enter a different tax bracket off your winnings on California Chrome in the Preakness, unless you're prepared to plunk a Wes Welker-like wad of cash on him.
The Derby winner was installed as a 3-5 favorite for Saturday's middle leg of the Triple Crown at Pimlico, and that $3.40 payout and $1.40 profit off a $2 bet seems a square assessment of the way California Chrome towers over his nine rivals.
You can also forget about another $340 exacta if California Chrome winds up in the midst of it.
Now, of course, comes the disclaimer. This is a horse race we're discussing and anything can happen. Maybe California Chrome's tank is finally on empty. Perhaps the minor throat blister he's dealing with turns out to be a major problem during the running of the 1 3/16-mile test.
There are dozens of other variables that could come into play, meaning having a Plan B when you head to the betting windows could be a wise idea.
So to help in that prickly endeavor, here's a look at the nine Preakness starters other than California Chrome and some pros and cons on why they might be worth at least a saver wager:
1. Dynamic Impact (12-1)
His race in the Illinois Derby might be better than it seems. Though he only won by a nose in the Grade 3 stakes, he did beat a quality rival in Midnight Hawk and there was an 8½-length gap back to the third-place finisher. He's lightly raced and eligible to move forward, but he has some early speed and breaking from the rail he'll most likely get caught up in what figures to be a fast pace.
2. General a Rod (15-1)
He was 11th in the Kentucky Derby but that was the only time in his six-race career that he finished worse than third – and he had an excuse as he was jostled around midway through the race and had some traffic issues late in it. He has some speed and was third in the Grade 1 Florida Derby and second in the Grade 2 Fountain of Youth Stakes, which raised doubts over his ability to handle the 1¼-mile distance of the Derby, but that did not seem to come into play two weeks ago. With a rider switch to the Eclipse Award winner Javier Castellano, he's certainly worth considering for the exotics at his 15-1 price. Keeping in mind how 27 of the last 30 Preakness winners came out of the Derby, he and Ride On Curlin merit extra attention among the challengers.
3. California Chrome (3-5)
Enough said above.
4. Ring Weekend (20-1)
The gelding had a fever that kept him out of the Kentucky Derby, and if runs back to his win in the Tampa Bay Derby he could be a factor here. Yet, he lost by 9¾ lengths in the ungraded Calder Derby as a huge 3-10 favorite in his last race, and his running style indicates he'll be hurt by rather than benefit from a quick pace.
5. Bayern (10-1)
He's one of the main reasons where there's loud talk about a lively pace. This Bob Baffert-trained colt popped up on Derby lists when he won a Santa Anita allowance race by 15 lengths in front-running style back in mid-February. But he tired in the stretch of the Arkansas Derby, finishing third. He crossed the finish line first by a nose in the Derby Trial Stakes a week before the Run for the Roses but was disqualified to second for drifting out in the stretch. Win or lose last time, though, he didn't face much in the Trial. If he couldn't win that one-mile, Grade 3 test convincingly, it's hard to picture him winning the Preakness while on the motor the whole trip. Besides, this will also complete a Triple Crown of sorts for him as it will be his third race in five weeks.
6. Ria Antonia (30-1)
A filly in the Preakness was a wondrous prospect two weeks ago, but that anticipation focused on Untapable, the convincing winner of the Kentucky Oaks. Instead it's Ria Antonia who is showing up at Pimlico. The same Ria Antonia who won last year's Breeders' Cup Juvenile Fillies via disqualification but finished sixth in the Oaks, beaten 15¾ lengths by Untapable. At this point, she's probably not a top three filly and expecting her to finish top three against males in the Preakness off two weeks rest seems far-fetched. The lone bright side is that she has a good race-bad race pattern lately and she's due for a good one for Tom Amoss, who took over her training after the Oaks. She also will be ridden by Calvin Borel, who won the 2009 Preakness Stakes with the filly Rachel Alexandra. But as the connections of Derby also-ran and Preakness starter Ride On Curlin will no doubt tell you, having Borel in the saddle isn't always an asset.
7. Kid Cruz (20-1)
If you're a New York Giants fan, it's a plausible play. Otherwise all he has going for him is that he's coming off a win on this track, and that hasn't propelled anyone into the winner's circle at the Preakness since 1983. His final times are also on the slow side for this type of company.
8. Social Inclusion (5-1)
Reason B why there should be a fast pace. This speedster was dynamic in his first two starts, but then missed out on the Derby when he tired late in the Wood Memorial Stakes and lost second by a nose. His third-place finish in the Wood failed to provide him with enough points to crack the Derby field but it was a highly promising Grade 1 debut. The extra time between races leading up to the Preakness figured to give him an edge in terms of rest over California Chrome, but he suffered a bruised foot two weeks ago that could come back to haunt him in the stretch. In terms of talent and potential, though, he the one to fear most.
9. Pablo Del Monte (20-1)
He, too, showed speed last time out, but that was on synthetic Polytrack surface in the Grade 1 Blue Grass Stakes, and jockeys never seem to be in a hurry to grab the lead on a synthetic surface. He should at least be close to the pace and, while he's not overmatched based on third- and fourth-place finishes behind General a Rod and Wildcat Red earlier this year at Gulfstream, he seems to prefer Polytrack over dirt.
10. Ride On Curlin (10-1)
Sometimes Calvin Borel giveth and sometimes he taketh away. Let's just say Ride On Curlin had his chances in the Derby taken away when he broke from post 19 and Borel wasted no time in heading to the rail. By basically turning left while the rest of the field was going forward, Ride On Curlin was last in the field of 19 after the opening quarter-mile and trailed by some 18 lengths. With a moderate pace in front of him, Ride On Curlin had little chance and what slim hope there was disappeared when he was steadied at the top of the stretch and forced to run nine horses wide. All in all, a seventh-place finish wasn't bad, and the rider switch to Joel Rosario could have him in a more reasonable position in the Preakness. The main question involves whether he's good enough to win with a respectable, but not awe-inspiring record of one second and three thirds in six graded stakes tries.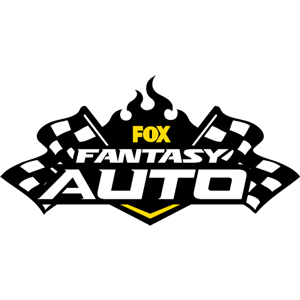 FOX Fantasy Auto Form a Racing Team, Compete for Prizes

Play Now!