California Chrome wins Preakness Stakes, eyes Triple Crown shot
California Chrome won the Preakness on Saturday to keep alive his bid to capture horse racing's Triple Crown.
As a follow-up to his victory in the Kentucky Derby, trainer Art Sherman's horse justified his stature as the overwhelming favorite by outrunning Ride On Curlin to the finish Saturday.
He covered the 1 3-16th mile course in 1:54.84.
Ride On Curlin finished second and Social Inclusion took third.
It was the first Preakness victory for the 77-year-old trainer. California Chrome has won six straight races.
The chestnut colt is the first California-bred horse to win the Preakness since Snow Chief in 1986.
With a victory in the Belmont on June 7, California Chrome will become the 12th Triple Crown winner in horse racing history and the first since Affirmed in 1978.
California Chrome's romp in the Derby scared off most of his challengers. Only General A Rod and Ride On Curlin chose to come back in the Preakness after the Run for the Roses.
This is becoming a familiar refrain as many owners are choosing to skip the Preakness and give their horses a chance to freshen up for the Belmont Stakes, which completes the Triple Crown series.
In fact, Pimlico executive Tom Chuckas would like to see the five-week run altered. He would like the Derby to continue to run on the first Saturday in May, but the Preakness backed off until the first Saturday in June and then the Belmont contested on the first Saturday in July.
"If you had the additional spacing, you'd have those horses running at Churchill on the undercard, then coming back for the Preakness undercard, then for Belmont," Chuckas said.
Traditionalists would cringe at the thought, but the thought of change was floated by California Chrome's trainer, Art Sherman, also.
The Derby victory by California Chrome impressed many, but not the people who create and believe in speed figures.
California Chrome's winning time of 2:03.66 was the slowest on a fast track in 40 years.
There was the argument that the 18 horses he raced in the Run for the Roses were fading as opposed to California Chrome accelerating away from the competition.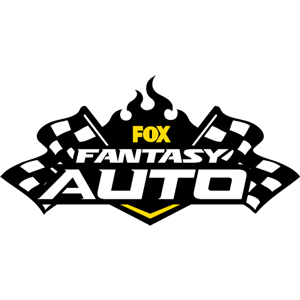 FOX Fantasy Auto
Form a Racing Team, Compete for Prizes
Play Now!