Weekend Warrior: September 13
Welcome to the Weekend Warrior, your web-based congregation for water-cooler discussion. We will get you up to speed on what you missed over the past few days and what's on this weekend's itinerary. At worse, this will give you a five-minute respite from being productive at work or school.
Our sporting culture is infused with high-end contentions: LeBron versus Kobe. Should college athletes be paid? Tecmo or NBA Jam. Each arena facilitates its share of debate, yet few radiate the zeal and meditation from the following NFL argument:
Peyton Manning or Tom Brady?
As the progression of both stars coincided with the league's rise as America's new national pastime, the clash between the two quarterbacks intensified in magnitude. Proponents of the New England field general signaled three championships as evidence of prevalence, while Manning backers pointed to his record-setting numbers at the position. These figures were belittled by the Brady crowd, identifying and mocking Manning's less-than-stellar displays in the postseason. Manning supporters maintained the former Colts QB lacked a formidable defense, and that Brady was the byproduct of a system.
Each side has seen its share of victories the past few years. Manning finally captured Super Bowl glory in the 2006 season (although the Brady contingent would credit Rex Grossman for this Indianapolis victory); Brady enjoyed the statistical success of his Hoosier counterpart in 2007 (with Manning advocates quickly touching on the Pats falling short of the Lombardi Trophy).
Conversely, each party has taken its lumps. Matt Cassel's prosperity during Brady's absence in 2008 (and Cassel's inadequacy in Kansas City) somewhat validated claims of an advantageous work environment in Boston. This allegation was amplified by the Colts' abomination of a campaign in 2011 while Manning was sidelined with neck issues. On the other side of the spectrum, following Manning's championship year, the late-season disappointments reemerged, going 2-5 in the postseason, highlighted by a pedestrian showing in a Super Bowl loss to New Orleans.
There's no disputing either's merit, as both are first-ballot Hall of Famers that rank among history's elite. But one of the main catalysts for our obsession with athletics is identifying the best of the best. (Seeing that this is also the premise for Top Gun, easy to see why that movie is the bomb.) And with quarterback's residence as the premier title in sports, which arm takes the crown?
Personally, I felt the Patriots treading water in 2008 versus the Colts' drop-off from first place in the division to first draft selection in Manning's sabbatical swung the vote to No. 18. Brady was an imperative force behind New England's fortune the past decade, but he wasn't the force. Manning's methodical operation of an offense was like watching an artist sculpt a masterpiece, with those in attendance in wonder at the sight. Brady's play was reminiscent of a doctor in surgery: there's a no-nonsense procedure to be followed, with a conviction that said formula will equate to fruition. Both were successful, but, in my eyes, the aesthetic topped the systematic.
However, what I thought was a closed dissertation has reopened this fall. Blessed with one of the more versatile receiving ranks the past five years, Brady now finds himself surrounded by a cast of rookies and walking infirmary. And unlike in years past, where these types of rejects were turned into reclamation projects by the New England franchise, it's evident these past two weeks why these players went unselected or given up by their former teams. In fact, I think Kenbrell Thompkins and Aaron Dobson just dropped their iPads trying to read this article.
Perhaps things improve when Danny Amendola and Rob Gronkowski return. Alas, looking at their medical accounts, it's a matter of when, not if, they will suffer further harm.
Despite Steven Ridley's security issues, the Pats do have a viable rushing attack which should alleviate some of the offensive accountability off Brady's shoulders. Nevertheless, if the Pats achieve anything of substance this season, it will be solely based on the virtuoso of Brady.
We wrote about the brilliance of Manning last week, and with a loaded arsenal at his disposal, could steer the Broncos to the Meadowlands come February. Unfortunately, the ball is now in Brady's court. What he does with it may finally settle the score once and for all.
Stock Market
Kliff Kingsbury – HIGH
Life is good for the former Red Raiders signal caller. He's taken his alma mater from a dormant state to a team flaunting swag and style, knocking off SMU and TCU in Texas Tech's 3-0 start. Plus, the man's a dead ringer for Ryan Gosling, so he's got that going for him, which is nice.
Tommy Tuberville – LOW
Kingsbury's predecessor didn't leave Lubbock on the best of terms, and his Cincinnati tenure is not exactly off to an auspicious start either, as the Bearcats were on the business end of a 45-17 beatdown by Illinois, a squad that won just two games in 2012. Worse, Tuberville complained that "it was a lot to ask" of his team opening the year with back-to-back Big Ten opponents. Because, when I think of laborious itineraries, Purdue and Illinois come to mind.
Jimmy Kimmel – HIGH
Amazingly tough to pull a fast one over the Internet crowd, as our collective $#*% detectors have never been on higher alert. The late-night funnyman still managed this feat with his twerking-girl prank. Hopefully, that forever puts an end to that God-forsaken phrase.
Clay Matthews – HOLD
In response to Jim Harbaugh's accusations of foul play toward the linebacker's hit on Colin Kaepernick, Matthews said, "I'm an awesome player, not a dirty player." Tip of the cap to Matthews for not side-stepping the question and answering in jest. Unfortunately, Matthews' hit WAS uncalled for, and looks kind of silly stating such claims after his defense surrendered 34 points last week.
Washington Nationals – HIGH
The Nats have won six straight and are a league-best 17-5 since August 20. The National League postseason race was alleged to be focused in the Central division, yet Washington persists, just 5 ½ games behind Cincinnati for the final Wild Card spot.
Batman – LOW
Judging by the copious amount of trolling after the announcement, I think I was the only one who was excited about Ben Affleck taking over as the Caped Crusader. That gusto is somewhat tempered following the revelation that Affleck's Dark Knight will be "tired and weary." Um…didn't we just go through that plot in the last movie? Damn. I know the character is somber in nature, but can we brighten this hero up just a tad?
U.S. Soccer – HIGH
Be careful what you say to the soccer crowd, as I caught some heat after proclaiming, "Congrats, we sold out Crew Stadium. You know who else did that? My high school football team." (Elder High football rules!) You would have thought I spit on Hulk Hogan's championship belts with the hate directed my way.
Yet, give credit where credit's due. Columbus made for a phenomenal setting for the match, and the American's 2-0 victory clinched a spot in the World Cup. I'm not ready to rock a scarf just yet, but count me in as interested for Brazil next summer.
FedEx Cup – LOW
I play three times a week, help coach a JV team and count walking on the grounds of Augusta National as one of the greatest sights these eyes have ever seen. But fall is for football and playoff baseball, not golf. The season should end after the PGA Championship, with the Ryder or Presidents Cup held two weeks after. And anyone who claims to know how the scoring system for the FedEx Cup works is a LIAR and probably the same type person who asserts they were way into The Wire before it became popular. Man, I hate that person.
Weekend Watch List
So at this point I should state that I've been writing today's column with a mild concussion. (Considering this is the third injury I've received from the hardwood in the past six months, might be time to hang it up. Getting old blows.) Worse, my computer has crashed three times already, four if you count its fizzle during a taping of a podcast this morning. Because it's getting late in the day, let's bang through our weekend catalog:
San Francisco at Seattle
Hey, Seahawks fans are trying to set a world record for noise! That's cute. Almost makes you forget they stole the 12th man gimmick from Texas A&M. Almost.
The Seahawks defense combined with a raucous crowd would forecast failure in most instances, but I'm buying into Kaepernick as a quarterback. Having that Niners defense at his aid doesn't hurt the cause. (For those in Pick 'Em leagues, check here for this week's predictions.)
Alabama at Texas A&M
Either Nick Saban or Johnny Manziel will be unhappy after this game, making it a win-win for America.
Oakland at Texas
The A's will try to hold onto their 3 ½-game lead over the Rangers in the West, while Texas needs the Ws not only to contend for the division, but to stay ahead of a loaded Wild Card chase. Speaking of which…
Kansas City at Detroit
OH MY GOODNESS THE ROYALS ARE RELEVANT IN SEPTEMBER!!!! Maybe the Mayans were a year off on that Armageddon prophecy.
Floyd Mayweather vs. Canelo Alvarez
I love how once a year we get a "Can this match SAVE boxing?" event, which might have been a pertinent question in 1997. However, mark it down…I'm going Alvarez in the seventh, baby.
Washington at Green Bay
Chill out, Washington fans, RG3 will be fine. Took him just a half to get assimilated into the swing of things, not bad factoring his absence during the preseason. The Packers will wind up with the win, but Washington will be a playoff factor in December.
Weekend Tailgate Tip
Received a few calls for party wisdom. You've come to the right place. But instead of delivering a kick-ass culinary creation or fantastic beverage, here's this astute advice: park your vehicle as far away from the masses as possible. Not only does it provide an easy getaway after the game, but it assuages the infamous and inevitable bathroom chaos that every tailgater faces. I'll let you get creative on how to tackle that last tidbit.
Tweet of the Day
Advice to scientists and all of us, from James Watson via @RichardDawkins: Don't take up golf; Work on Sundays; Avoid being photographed.

— Tom Junod (@TomJunod) September 13, 2013
That might be the cruelest and saddest counsel I've ever read. In fact, I would say if you do the complete opposite of that guidance, you'll live a pretty damn good life.
Hope everyone has a good and safe weekend, and check back on Monday for a weekend review. And remember, don't just be about it. Beall about it. (I know, I know. But it sounded good in my head).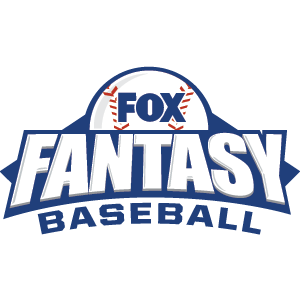 FOX Fantasy Baseball
Join or Create a Free League
Play Now!