Fantasy football Week 8 studs, duds
Week 8 Fantasy Football Stud Game of the Week: Cowboys vs. Lions
Sean Maguire: Tony, you see this? All this sh^t? It's not your fault.
Tony Romo: I know.
Sean: No you don't. It's not your fault.
Tony: I know.
Sean: No. Look at me son. It's not your fault.
Tony: I know that.
Sean: It's not your fault.
[Tony is silent, eyes closed]
Sean: It's not your fault.
Source: IMDB.com
Matthew Stafford led a six-play, 80-yard touchdown drive to write an improbable ending to the Lions game against the Cowboys in Week 8. Up until that drive, it looked as if Calvin Johnson's epic fantasy/NFL performance would come in a losing effort. Megatron finished with 14 receptions for 329 yards (second-most in NFL history) with a touchdown. He scored 36.9 fantasy points in standard scoring leagues and 50.9 fantasy points in PPR leagues. If you started Matthew Stafford, Reggie Bush and Johnson on the same roster, you would have racked up 81.8 fantasy points.
Week 8 Fantasy Football Studs
Kenny Stills
Even with Jimmy Graham active and Lance Moore back in the starting lineup, the rookie receiver managed to record the best game of his young career. He finished with three receptions on four targets for 129 yards along with two of Drew Brees' five touchdown passes on the day. Stills has six receptions for 193 yards with three touchdowns over the last two weeks.
Colin Kaepernick
Don't look now, but CK7 has racked up 122 rush yards on 18 carries with three touchdowns over the last two weeks. He's averaged 25 fantasy points during the two-game stretch. With the 49ers getting back to a run-first focus, Kaepernick and Frank Gore owners should benefit greatly moving forward. Speaking of Gore, he scored 17.7 fantasy points against the Jaguars in London.
Josh Gordon
With just under three minutes to go in the first half, it looked as if Josh Gordon was going to leave Kansas City with an underwhelming fantasy performance. Give credit to Norv Turner for having confidence in Jason Campbell to call a flea-flicker to spring Gordon and spark the young receiver. Gordon finished with five receptions for 132 yards with a touchdown against the Chiefs. He could be on the move before Tuesday's NFL trade deadline. Chances are if he does get dealt, he'll be in a better position to produce for fantasy owners.
Dexter McCluster
My thought on McCluster's Week 8 fantasy performance is pretty simple. He managed to score 13.2 fantasy points in standard scoring leagues because Andy Reid added a wrinkle to the Chiefs' offense to avoid Joe Haden and an under-rated Browns' rush defense. Not that Haden needed any help, but Dwayne Bowe was dealing with a bad groin and was held to one catch for seven yards. The wrinkle sprung McCluster for a team-high 67 receiving yards on seven receptions with a touchdown.
Andre Ellington
With Rashard Mendenhall out of the way (inactive), Ellington had his "Hello, NFL!" moment against the Falcons. Atlanta was only allowing 15.1 fantasy points per game to opposing running backs. Well, behind 154 yards on 15 carries with an 80-yard touchdown, Ellington led all fantasy running backs in Week 8 with 22.2 fantasy points. He's owned in 44 percent of all leagues on FOXSports.com.
Week 8 Fantasy Football Duds
Rob Gronkowski
For the third time in his last four games, Tom Brady was held under 10 fantasy points. The trickle-down fantasy impact naturally impacts Rob Gronkowski first and foremost. In his second start of the season, Gronk only caught two balls for 27 yards. It's worth noting Gronk did catch a touchdown pass, but it was called back due to offensive holding by Nate Solder.
LeSean McCoy
Behind an inferior offensive line, McCoy (6.6 fantasy points vs. Giants) has only managed 3.3 yards per rush over the last four games with one touchdown. Shady only has one touchdown in his last five games. With the injury bug biting both Michael Vick and Nick Foles, Matt Barkley left little to be desired in Week 8 against the Giants. McCoy's rest of the season value seems to be trending downward in standard leagues.
Jason Witten
If you were to tell me the final score of the Cowboys vs. Lions Week 8 game would be 31-30 and asked if you should start Jason Witten in said game, without blinking, I would say "YES!" In hypothetical hindsight, I should have known it was a trick question. Witten was held to two receptions for 15 yards against the Lions. It's his worst fantasy performance since Week 3 of the 2012 season when he had a lacerated spleen.
Week 8 Fantasy Stud Trending Up
Marvin Jones
If not for Calvin Johnson's 329-yard day, Marvin Jones would be the top storyline of Week 8. Even before the game against the Jets, Jones' fantasy value was trending upwards. He had seven receptions for 128 yards with two touchdowns the last two games. So, it's not like the eight receptions for 122 receiving yards came out of left field. It's Andy Dalton and Jones connecting on four touchdown strikes that elevated the second-year wide receiver out of Cal to the top of Twitter trends. Jones finished with 36.2 fantasy points against the Jets.
Also, Andy Dalton has passed for over 1,000 yards with 11 touchdowns and two interceptions in the last three games. He's averaging 35.2 fantasy points per game during that stretch.
Week 8 Fantasy Dud Trending Down
Marques Colston
This is very simple. Here are Colston's last three fantasy football game logs:
1.5 fantasy points (vs. Bills)
1.1 fantasy points (vs. Pats)
1.8 fantasy points (vs. Bills)
Colston's only touchdown of the season came in Week 1. If Jimmy Graham can score twice on one foot like he did in Week 8 against the Bills, Colston's WR1 and WR2 days could be in the rearview mirror.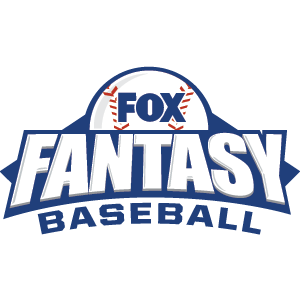 FOX Fantasy Baseball Join or Create a Free League

Play Now!