Fantasy Football Week 11 studs, duds
Fantasy Football Week 11 Storylines
A Fantasy Football Ode to Ray Rice

After releasing my initial Week 11 fantasy football rankings on Wednesday afternoon, I paused a moment and saw that I had Ray Rice ranked 39th this week. Sure, the Ravens were scheduled to play the woeful Bears' rush defense, but I'll be damned if I was going to put up with Rice's 2.5 YPR again this season.
The next day on John Halpin's Fantasy 15 podcast, I was asked to explain my Rice ranking a little further. By then, I realized I was being a little stubborn and that Rice's matchup was a little too good to completely bench him outright. So, after publishing the normal Friday night rankings update, I took a second to observe my Rice ranking again: RB24. He was good enough to rely on as a RB2, but came without enough risk and offensive line issues to not overvalue his stock option in Week 11.
Prior to the two-hour weather delay in Chicago, Rice proved that he still had a little "hey diddle diddle" to showcase on Sundays. He broke free on a 47-yard run that paced his season-high 131 rushing yards on 25 carries (5.2 YPR) with a touchdown. It was Rice's first 100-yard rushing performance of the season. Heck, it was his first time over 75 rushing yards in a game this season.
So, it's okay to be fantasy stubborn and say "never again," but remember to look at the matchups. The Bears were ranked 31st against the rush and among the league worst in fantasy points allowed to opposing running backs this season. When you take that into account and add a nasty rain/wind storm, all the stars aligned for Rice in Week 11.
Who's up next for Ray Ray? Let's see. Oh. Oh my. The New York Jets.
Fantasy Football Week 11 Studs

Donald Brown – 21.4 fantasy points vs. Titans
Brown has scored 33.7 fantasy points in his last two games compared to Trent Richardson's 26.7 fantasy points in his last six games. He finished with 14 carries for 80 yards with two touchdowns against the Titans on Thursday night. Brown is available in more than 80 percent of leagues on FOXSports.com.
Ben Roethlisberger – 39.9 fantasy points vs. Lions
With the rumor mill swirling around him, Big Ben took matters into his own hand in Week 11. Against the Lions' perennially poor pass defense (27th currently), Roethlisberger dropped 367 passing yards with four touchdowns and no interceptions in Week 11. It's the second time in the last three weeks that he's scored 30-plus fantasy points. He threw four touchdown passes in both games.
Fun Fantasy Facts: It marked the first time since late-December 2009 that Roethlisberger finished with over 400 yards passing and no interceptions (vs. Packers 503 yards). It's the first time in his career he's passed for 400-or-more yards with four-or-more touchdowns with no interceptions.
Bobby Rainey – 34.7 fantasy points vs. Falcons
The Baltimore Ravens didn't want him. The Cleveland Browns didn't want him. He's five-foot-nothing – 200 and nothing. He played at Western Kentucky. He went undrafted.
The Tampa Bay Buccaneers needed Rainey more than ever after season-ending injuries to Doug Martin and Mike James. The fantasy matchup data said you could run the ball against the Falcons. I just assumed it would be A) RBBC with Brian Leonard or B) Leonard as the lead back with Rainey still relatively new to the system. Instead, Rainey rushed for 163 yards on 30 carries with three touchdowns.
It was the first time Rainey had rushed 30 times in a game since November 26, 2011 when he racked up 227 rushing yards and three touchdowns on 43 carries against Troy.
Michael Floyd – 25.3 fantasy points vs. Jaguars
I'm still not sure what the fantasy exchange rate is against Jaguars, but for Michael Floyd, Week 11 was a nice "Hello, NFL!" moment for the stud receiver out of Notre Dame. Carson Palmer (Stud -28.5 FP)) became the first Cardinals quarterback to pass for more than 400 yards in a game since Kurt Warner was behind center and 193 of those yards came via connections with Floyd.
Garrett Graham – 17.6 fantasy points vs. Raiders
The Raiders were only allowing 7.0 fantasy points per game to opposing tight ends heading into Week 11. All the Texans' second-string tight end does to it is light it up for a career-high 136 receiving yards on seven receptions and a touchdown. After a fast start to the season where he caught three touchdown passes in the first four weeks, Graham had been relatively quiet the last five games for the Texans with no trips to the end zone.
Fantasy Football Week 11 Duds

Geno Smith: -3.6 fantasy points vs. Bills
On the heels of The Butt Fumble's one-year anniversary, Geno Smith managed to score negative fantasy points coming off the Jets' BYE. He couldn't even complete 35 percent of his passes for 100-ish yards with four turnovers. Matt Simms finished with eight fantasy points in garbage time.
Reggie Bush – 3.4 fantasy points vs. Steelers
Running backs are allowed to have the occasional fluke fantasy performance, but as with most things in life, the Devil is in the details. I'm not concerned about Bush's fantasy points against the Steelers. What concerns me is that for the second straight game, Bush has failed to record 15 rushing attempts and/or 20 touches. Joique Bell is a major threat to Bush's fantasy value the rest of the season. After losing a fumble in Week 11, Bush was invisible for most of the game.
Andre Ellington – 1.3 fantasy points vs. Jaguars
It wasn't too long ago that whispers of 20 touches a game for Ellington were the plan. Well he has 22 touches … in the last two games combined. Plus, Rashard Mendenhall got the carry from inside the Jaguars' five-yard line for the touchdown in Week 11. To add injury to insult, Ellington had his hair ripped out by Jason Babin this week. Ellington says he's fine.
Riley Cooper – 3.7 fantasy points vs. Redskins
Cooper was mere inches from a touchdown over the middle against the Redskins, but was marked down at the one. So, this could be 10-plus fantasy points, which isn't very sexy for most fantasy owners accustomed to the 100 receiving yards and score from Foles to Cooper each week, but the 3.7 fantasy points definitely stings. The good news is he was still targeted seven times by Foles.
Jimmy Graham – 4.1 fantasy points vs. 49ers
Besides the goose egg he posted against the Patriots when Aqib Talib smothered him for most of the game, the Niners game is one of Graham's worst fantasy performances of his career. He only has 10 fantasy points in his last two games. Like Cooper, the good news is Graham received 11 targets in Week 11 to lead the Saints.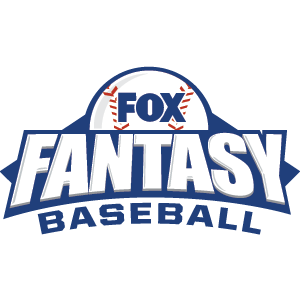 FOX Fantasy Baseball Join or Create a Free League

Play Now!