What we learned in Week 1
As I wrote in today's Weekend Warrior, events from Week 1 tend to be graded with extra fervor than merited. Remember the assessment from 2012's season opener between the Giants and Cowboys? If not, this was an ACTUAL headline:
Is Ogletree poised for All-Pro year?
Worse, the article tries to make the case that "sources" claim Ogletree had outperformed Dez Bryant, Miles Austin and Jason Witten during the preseason and that the receiver had built a stunning rapport with Tony Romo. All this deriving from a strong outing by Ogletree, as he finished Week 1 with eight receptions for 114 yards and two scores.
Alas, much like the belief that The Lone Ranger would be the movie of the summer, Ogletree's prophecy fell a tad short of heightened aspirations, finding the end zone just two more times all year. Meanwhile, Bryant and Witten went on to post career seasons for the Cowboys, proving this writer's "sources" erroneous.
Though valuable information can be gleaned from Round 1 of 16, please digest this material with a qualifier.
Five takeaways from Week 1…
5. Marc Trestman's offense won't elevate Jay Cutler's fantasy stock
Cutler was solid versus a tough Cincinnati front seven, and the Bears offense did have a cohesive flow that has been noticeably absent in Soldier Field for quite some time. That observation didn't necessarily translate to the box score, as Cutler finished 21-for-33 for 242 yards, two touchdowns and a pick. While good, that output is hardly noteworthy in today's amplified passing landscape. Worse, though there's no questioning Cincy's defensive line, the Bengals secondary is exploitable, further tarnishing those figures.
Brandon Marshall continues to impress and cemented his status as a top-five wideout, and Matt Forte should see plenty of touches for his fantasy managers this fall. Unfortunately, in terms of rotisserie relevance, Cutler tumbles out of this jurisdiction.
4. Bills offensive coordinator Nathaniel Hackett is a LIAR
Hackett made national headlines last month after stating, "It's real simple: We're going to give him the ball until he throws up," in regards to the team's plans on utilizing running back C.J. Spiller. As most Buffalo fans and Spiller fantasy proprietors felt the Clemson product was not allotted enough love during the Chan Gailey era, this proclamation was greeted enthusiastically, with Spiller finding himself as a top-three pick in a majority of drafts.
Fast forward to Sunday's rendezvous with the Patriots, where Spiller was featured 22 times (17 carries, five catches) to backup Fred Jackson's 17 touches (13 rushing attempts, four receptions).
In short: Nathaniel Hackett is a deceitful, cold-hearted S.O.B.
Even with this workload, I still envision Spiller finishing the season as an elite contributor at his position. However, you can put any dreams of Spiller challenging Adrian Peterson as the top fantasy back to rest.
3. Matthew Stafford could be really good this year
The Vikings secondary took a major hit this offseason with the loss of Antoine Winfield (rated by some outlets as the top corner in the NFL in 2012), but Minnesota still boasts a respectable defensive unit. Somewhat surprising then that Stafford would torch his Black and Blue rivals for 357 yards and two touchdowns in the Lions' victory on Sunday. Even more impressive was the way Stafford accomplished these feats, as primary target Calvin Johnson was suffocated to 37 receiving yards. To combat this, Stafford hit eight different receivers on the day, with offseason acquisition Reggie Bush leading the way with 101 yards off four grabs.
Stafford didn't have a bad 2012 by any means, tossing for 4,967 yards last season (seventh-highest single-season mark of all-time), but his overall fantasy standing was tainted with a middling 20-17 touchdown-to-interception ratio. If Bush and Joique Bell can provide some semblance of a terrain attack, Stafford will get a little more room to breathe in the pocket, and as a corollary, see a drop in turnovers. If such events come to fruition, Stafford will regain his rank as an elite fantasy arm.
2. Terrelle Pryor…not bad
Granted, not exactly a stellar finish from the former Buckeye quarterback, but following a shaky preseason, many were expecting a total disaster by the Raiders offense. Instead, they had the Colts on the ropes in Indy, commendable given the Horseshoes are imagined to fight for a division title this fall. Pryor's 112 rushing yards off 13 carries is indicative of a permeable line, yet that's not changing anytime soon, and it's probable the Raiders will be operating behind in most ballgames, meaning an abundance of throws and garbage-time points can be had. I wouldn't endorse Pryor as a starter in standard formats, but he definitely justifies a bench spot.
1. David Wilson owners should worry
Wilson's security issues encumbered his playing time in 2012. Two fumbles on Sunday night showcased his ball control problems have not been alleviated, leading to a benching after the second lost pigskin. These transgressions have already placed Wilson in Tom Coughlin's doghouse once. Coughlin has stated that Wilson will get an opportunity to reclaim his job, but with the team bringing in veteran backs Willis McGahee and Brandon Jacobs for tryouts on Monday, Wilson's room for error is minimal.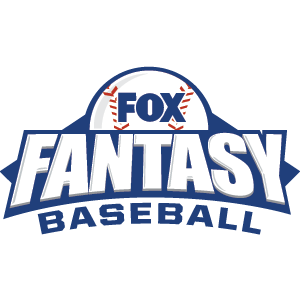 FOX Fantasy Baseball
Join or Create a Free League
Play Now!