Beware of Lynch, Lloyd this week
Fantasy Fever is a weekly piece that provides fantasy advice on lineup calls, sleepers, waiver-wire moves and rookie spotlights, along with the occasional ramble or four. Enjoy.
Start 'Em
QB: Kyle Orton, Chiefs
Make no mistake: this proposal only applies to those competing in two-QB formats or deeper leagues, as well as owners searching for suitable replacements for Ben Roethlisberger. Yet in terms of surrogates, Orton, owned in just 17.9 percent of leagues, is the best of the bunch. Despite an assimilation time of less than a month, Orton appeared to grasp a solid command of the Kansas City offense against the previously undefeated Packers in Week 15, hitting 23-of-31 intended targets for 299 yards and zero turnovers as the Chiefs overturned the Cheeseheads. The Purdue product faces a similarly susceptible secondary on Saturday with the rival Raiders visiting Arrowhead. Oakland is conceding the second-highest fantasy output on the season to opposing signal callers, providing a perfect platform for Orton to make a statistical impact.
Other starts: Matt Ryan, Mark Sanchez
RB: Rashard Mendenhall, Steelers
Mendenhall may have been one of fantasy's bigger blunders of the 2011 campaign, but there's a common misconception that the Steeler back has withdrawn from a regular workload. While he isn't shouldering the same assignment as last year, Mendenhall is averaging 16.5 carries over the past month, certainly enough opportunities to appease his proprietors. Envision that undertaking to increase, as Big Ben's murky forecast should correlate into a heavy dose of the running game against a Rams rush resistance that is surrendering a league-high 153.4 yards per outing.
Other starts: Cedric Benson, Reggie Bush
WR: Jabar Gaffney, Redskins
Subtracting his stay on Revis Island in Week 13 (a sojourn that equated to a no-show on the fantasy scoreboard), Gaffney has averaged six catches for 91 yards per game since November 20. Santana Moss' return has done little to encumber Gaffney's value, as the latter continues to lead the team in targets. Helping Gaffney's cause is Washington's Week 16 adversary, Minnesota, giving up the third-most fantasy points to wide receivers on the season. It may not be the easiest endeavor to put your faith in Rex Grossman (more on him in a moment) with so much riding on the line, but have conviction in the Redskins wideout.
Other starts: Brandon Marshall, Dwayne Bowe
TE: Jermichael Finley, Packers
Although he never fulfilled his preseason promise, Finley did have his best outing of the season against the Bears in Week 3 (seven catches, 85 yards, three touchdowns). In case owners are skeptical of a repeat performance, Chicago has been putrid against Finley's position, forfeiting the fourth-most points to tight ends. I can't imagine Aaron Rodgers is too pleased with his team's loss last week, so it's not a stretch to fancy Green Bay continuing their offensive onslaught against their black-and-blue counterparts. Speaking of that defeat… man, the Chiefs must have really hated Todd Haley. That, or Romeo Crennel delivered one hell of a pregame pep talk. Considering the former Cleveland coach looks like he's asleep half the time on the sidelines, I'm vouching for the former.
Other starts: Aaron Hernandez, Jermaine Gresham
DEF: Seattle Seahawks
This truth was revealed earlier this week in Stock Watch, but it bears repeating: in standard scoring leagues, the Seahawks own the fourth-highest fantasy point total on the season. True, the NFL's relatively short schedule allows a few games to skew the statistics (including Seattle's two pick-sixes last week) and San Francisco is certainly a formidable foe. But playing in their boisterous backyard, one could do a lot worse than implementing the Seahawks as their starting D.
Other starts: Carolina Panthers, New York Jets
Sit 'Em
QB: Eli Manning, Giants
Poor guy. Dude takes heat for his infamous "same echelon as Brady" reference, backs that assertion up with six fourth-quarter comebacks/game-winning drives on the season and curtailing his propensity for picks…only to toss three passes to the wrong team in a pivotal Week 15 tilt against the lowly Redskins. I wish I could pull a Robin Williams and drop, "It's not your fault," but that would be a lie.
If owners have somehow survived Manning's monstrosity, park him on the bench against a Jets squad that is suffocating opposing signal callers to the fifth-worst fantasy output on the season. With the G-Men still nursing a battered and bruised running game, Eli will undoubtedly get his yards, but expect a turnover or three as well.
Other sits: Ryan Fitzpatrick, Joe Flacco
RB: Marshawn Lynch, Seahawks
This is a tough one, as no back has been as dependable over the past seven weeks as Beast Mode. Yet the Niners have yet to allow a rushing touchdown on the year, and as a corollary, are holding rushing games to a league-low in fantasy production. Lynch may break that barrier, but his yardage accumulation won't be anything to write home about. The proposition of sitting the Seattle runner is hard to swallow; alas, with a limited ceiling, the move is vital to your team's fulfillment.
Other sits: Darren Sproles, Beanie Wells
WR: Brandon Lloyd, Rams
Forget that the Steelers are confining receivers to the second-lowest fantasy production for a moment. Can we have the league mandate that Lloyd gets the opportunity to work with a viable arm next season while he still has a little left in the tank? After watching Kellen Clemens short-hop a ball by five yards last week, Lloyd had a look that conveyed, "I want to be mad, but it would be like yelling at a baby for dropping their bottle." We can find room for him in Chicago with Jay Cutler, right? How about in Houston? Please make this happen, Roger Goodell.
Other sits: Victor Cruz, Vincent Jackson
TE: Heath Miller, Steelers
Don't be fooled by Miller's feat of five receptions for 82 yards against San Fran on Monday. In his previous four games, Miller had an unimpressive accretion of eight balls for 74 yards. Worse, Miller has just two touchdowns on the season. An appearance by Charlie Batch could spell a heavy dose of checkdowns, but with too much ambiguity under center for the Steelers, sit the Pittsburgh tight end.
Other sits: Brandon Pettigrew, Vernon Davis
DEF: Cincinnati Bengals
Don't be fooled by the apparent advantageous matchup against the Cardinals or the Bengals' sixth-ranked overall defense. Prior to their Week 15 date with lowly St. Louis, Cincinnati had surrendered an average of 26 points per game in their previous five contests. And while a starting QB has not been set in stone, the Arizona offense has been quietly efficient under the direction of John Skelton. Dealing with a ravaged secondary and aching defensive line, the Who-Deys are an unnecessary gamble.
Other sits: New England Patriots, Dallas Cowboys
The Armageddon Head Scratcher of the Week
Granted, a movie based on a team of rag-tag drillers saving the world by detonating a nuke on an inbound asteroid should be taken with a grain of salt. However, there remain a few storylines that defy logic and reason that need to be examined with greater scrutiny. These preposterous plot points will be analyzed along with a questionable call from the previous week of football.
When Ben Affleck gets off the Space Shuttle, we see that his face is covered in what's presumed to be asteroid dirt. Um…what? Didn't he have his space helmet and suit on the entire time? What, is that supposed to showcase that life on the killer asteroid wasn't all fun and games? Think we already got the gist that the mission was damn-near impossible, didn't need the mud-on-face appearance to reinforce that conclusion. The makeup artist definitely dropped the ball on that one.
Speaking of dropping the ball, what the hell has happened in Tampa Bay? I know the Buccaneers were a team targeted in the preseason to experience a bit of a drop-off, but losing eight in a row? They aren't coming close to being competitive, losing their last three games by an average margin of 21 points. I'm going out on a limb here, but perhaps the team has quit on Raheem Morris. Selfishly, Tampa's decline helped validate my summer forecast on the fallback of Josh Freeman, so can't say I'm that upset at this circumstance. (What's that? I also said LeGarrette Blount was poised for a breakout year? No, no, I think you're confusing me with someone else…)
Waiver Wire Watch: Rex Grossman, Redskins
Hey now, stop laughing. Sure, Sexy Rexy has 22 turnovers (18 interceptions, four fumbles) compared to 14 scores (all but one passing), but for those in desperate need of a signal caller for this week, Washington's matchup with Minnesota (bestowing the most fantasy points to field generals) should facilitate some fantasy-friendly figures. Owned in just 11.6 of FOXSports.com fantasy leagues, Grossman is a low-risk, high-reward play. (Ok, maybe not low risk, but you get my drift.)
The Real Debate
After a hobbled and battered Big Ben turned the pigskin over four times against the Niners, critics questioned if Roethlisberger should have taken the field in his staggered state. But the discussion shouldn't center on the decision to play Roethlisberger; rather, the Real Debate should be this: why do teams carry backup quarterbacks if they aren't going to use them? How do you think Charlie Batch felt as he watched Roethlisberger limp around the field, knowing Mike Tomlin opted for a one-legged QB instead of resorting to him? And it's not just Pittsburgh; why do the Rams employ Tom Brandstater? When the opportunity arose for the former Fresno State Bulldog to be promoted to starter, St. Louis brought in Clemens as Sam Bradford's alternative. Concededly, I guess a proponent of the opposition could end this examination with two words: "Caleb Hanie."
Fantasy Flyer: Kahlil Bell, Bears
Marion Barber was held out of Chicago's Wednesday practice with a calf injury. Considering Barber was allocated just two carries in the second half against Seattle last week, it's a safe bet that backup Kahlil Bell will be dealt the bulk of the Bears' backfield duties. In an abbreviated appearance in Week 15, Bell managed 65 yards on 15 carries, and added five receptions for 43 yards and a touchdown in the passing game. The Packers have been so-so against the rush this season; better yet for Bell managers, Green Bay owns the worst passing defense in the conference, giving up 301.9 receiving yards per game. For those in PPR leagues, anticipate Bell being active early and often in the Chicago passing game on Christmas night.
Any Given Sunday Pep Talk
Sometimes NFLers need a little inspiration, or even a kick in the behind, to get properly motivated. Luckily for us, Al Pacino will be reprising his Coach Tony D'Amato character to provide players the necessary pep talk to enable fantasy success. This week's recipient: Andy Dalton.
"You've had a hell of a year, Andy. After a shortened training camp that compelled some forgettable August performances, no one expected much out of you, or the rest of that rag-tag crew for that matter. But Cincinnati is right in the middle of a playoff hunt, and you're a big reason for that transformation, son. Instead of looking like a chicken with its head cut off, you displayed the calming and controlling command of a veteran. You even made yourself into a practical play in fantasy football from October to November, no easy accomplishment given your division.
"Which is why I wanted to talk to you, Andy. Since the onset of December, you've reverted back to a typical rookie's ways. In three starts on the month, you've failed to pass for 200 yards in a game. Against Pittsburgh and Houston, understandable, but last weekend's game against St. Louis? Holy Moses! For a second, I thought Kellen Clemens was suiting up for both teams!
"Now, I'm not buying into this "rookie wall" nonsense. For basketball, maybe, but you played 13 games for TCU last weekend, and you didn't have your college summer off because of a lockout! You got a hell of an opportunity to right the ship this week against a pedestrian pass defense in Arizona. Granted, the Cardinals are better than the 400-plus yards they surrendered to Cam Newton in the opening week, but they ain't exactly the '85 Bears, either.
"This week doubles as the championship round in many leagues, Andy. Owners are praying you resemble the Red Rifle from earlier in the season and not the Chris Redman impersonation from the past month!
"You got one of the best receivers in the league to help out in A.J. Green, and Jerome Simpson ain't half bad either. Don't worry about putting up the numbers or making plays. Maneuver your team down the field and the rest will take care of itself. You do that, and I promise ya, this complicated game we call football will be cream cheese."
Rookie Review: Titus Young, Lions
He's been featured in this forum before, but Young's starting to find his niche in the Detroit passing game, racking up nine catches in the last two games for 109 yards and two excursions to the end zone. Serving as Matthew Stafford's security blanket, Young is worth a look in deeper leagues as a flex option against the Chargers. Definitely a long shot, yet Young does have four scores next to his name in the past seven weeks.
This Week in Kevin Walter
Due to some health issues, I was sidelined for last week's article, pilfering my pulpit to preach K-Walt's preeminence in Week 14 against Cincinnati. Heading into the contest, a Houston win would have triggered the team's first playoff berth in franchise history. Fitting, then, that the Pride of Ypsilanti hauled in the game-winning grab with just seconds to go, sending the Texans to the Promised Land. Walter finished with six receptions for 76 yards, and added another keepsake to his growing collection of "Wow, Kevin Walter is a bad mother$*#&@!" moments. It was also sweet justice for Walter, a former Bengal who was let go by the team after the 2006 season. The lesson, as always: don't mess with K-Walt.
Walter's 2011 Stats: 36 receptions, 427 yards, three touchdowns.
Walter's Cornerback Body Count: 11.
Gatorade Shower Goes to: Drew Brees, Saints
Somewhat silenced by the Aaron Rodgers/Tim Tebow/Tom Brady hysteria, Brees reminded everyone that big things were going down in the Big Easy (ok, it happened in Minnesota, but that doesn't have the same ring to it) with five touchdowns and 400 yards in a win against the Vikings. What else is there to say? The cat can ball.
Personal Foul on: Indianapolis Colts
You fools! Don't you realize what you've done?!?! You're a loss away from jeopardizing Andrew Luck!
FOX Fantasy Football Homepage | Football Chat Central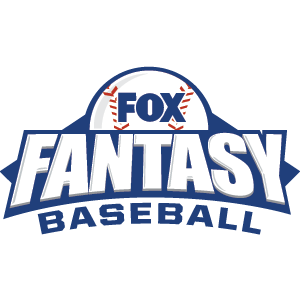 FOX Fantasy Baseball Join or Create a Free League

Play Now!