Ryan, Blount smart starts in Week 9
Fantasy Fever is a weekly piece that provides fantasy advice on lineup calls, sleepers, waiver-wire moves and rookie spotlights, along with the occasional ramble or four. Enjoy.
Start 'Em
QB: Matt Ryan, Falcons
Ryan's nine interceptions are somewhat troubling, but the Falcon field general has tossed for a touchdown in six consecutive games. Julio Jones is set to return to Atlanta after missing the last two contests with a hamstring issue, and while it's just a hunch, expect Roddy White to start converting his multitude of targets (70) into receptions. The Colts have relinquished 15 touchdowns with a mere three interceptions, providing a platform for Ryan and the Atlanta aerial attack to end their unit's subpar statistical season.
Other starts: Tony Romo, Eli Manning
RB: LeGarrette Blount, Buccaneers
Owners have been disillusioned by Blount's output thus far, and this bitterness has been compounded by two missed games in October. Still, not only is Blount back for the Buccaneers, but he should see extended action on third downs and in the two-minute drill as Earnest Graham is sidelined for the season. Tampa takes on a Saints squad that surrendered 183 rushing yards to St. Louis last week. Look for Blount to exploit the vulnerable New Orleans rush defense.
Other starts: Michael Turner, Shonn Greene
WR: Vincent Jackson, Chargers
Jackson's accumulation of a meager seven receptions for 98 yards in the last three games appears to be the byproduct of Philip Rivers' sudden unreliability, but his recent woes are rooted in deeper influences. Until last week, Jackson was unable to practice an entire week due to a nagging hamstring issue. Although he was able to suit up, Jackson's limited mobility was clearly illustrated in his performance the past month. Not helping matters were his formidable foes, as Jackson has seen Champ Bailey, Darrelle Revis and Brandon Flowers in his face. (Don't laugh on Flowers, as he is emerging as one of the game's best defenders. That said, it's not helping his case that a Google search of "Brandon Flowers" turns up results for the lead singer of the The Killers rather than the Kansas City corner. Alas.) The upcoming schedule for San Diego features susceptible secondaries in Green Bay, Oakland, Chicago, Denver and Jacksonville, allotting Jackson room to roam.
Other starts: Brandon Lloyd, Mario Manningham
TE: Owen Daniels, Texans
There's a universal consensus that Daniels hasn't totally recovered from an ACL tear, thus remaining restricted in the passing game. However, Daniels is on pace for 830 yards and six touchdowns, ample numbers for a player of his position. Andre Johnson sat out Wednesday's practice and looks to be a game-time decision against the Browns. If the wideout can't go, look for Daniels to be the primary target in the team's aerial attack, as the Texan tight end leads Houston in receptions, targets, yards and touchdowns.
Other starts: Kellen Winslow, Jake Ballard
DEF: Kansas City Chiefs
After getting manhandled by the Bills and Lions to start the season, the Chiefs are holding opponents to an average of 15.6 points in the past five games. That figure should lower against the Matt Moore-led Dolphins in Arrowhead on Sunday.
Other starts: Dallas Cowboys, Atlanta Falcons
Sit 'Em
QB: Ben Roethlisberger, Steelers
No, Big Ben's admission on this list does not originate from his abysmal outing against the Ravens in Week 1 (three interceptions, two turnovers). However, his historical performance versus Baltimore does not bode well, as Roethlisberger's 57.1 completion percentage and 78.9 QB rating in 11 matchups with the Ravens pale in comparison to his career averages of 63.2 percent pass accuracy and 92.8 QB rating. As Baltimore is yielding 174.1 yards per game in 2011, don't assume those figures will improve.
Other sits: Joe Flacco, Jay Cutler
RB: Beanie Wells, Cardinals
A meeting with St. Louis and their league-worst rush defense (165.6 yards per game) should theoretically deliver dividends to Wells owners this week. Nevertheless, I'm waving the warning flag against implementing the Arizona runner, as Wells continues to be plagued with knee injuries. Granted, injury issues barely restrained Wells against the Ravens, with the former Buckeye back rushing for 83 yards and a touchdown. But hearing the phrases "inability to get to the corner" and "no burst of speed" from Cardinal beat writers is enough to frighten fantasy managers from starting Wells in Week 9.
Other sits: BenJarvus Green-Ellis, Cedric Benson
WR: Jabar Gaffney, Redskins
The Washington receiving corps is battered and bruised (including primary target Fred Davis), but Gaffney didn't amaze when given the opportunity in the spotlight, hauling in an inconsequential four receptions for 40 yards. The San Francisco secondary isn't anything to write home about; unfortunately, the same could be said regarding the Redskin wideout. Oh yeah, and John Beck is his starting quarterback, which would be fine if this was the Mountain West Conference. Only start in deeper, PPR formats.
Other sits: Sidney Rice, Jordy Nelson
TE: Scott Chandler, Bills
The prospect of starting Chandler has become fantasy Russian roulette, as he leads all tight ends in touchdowns (six) yet has a sparse 15 receptions to his name. Ryan Fitzpatrick clearly has an affinity for Chandler around the end zone, as the Iowa product leads the team in red zone targets. In spite of this appeal, the New York Jets have been sound against opposing tight ends this season. Consider Chandler a high-risk play against Gang Green.
Other sits: Dallas Clark, Vernon Davis
DEF: San Diego Chargers
The Charger D is sixth in the NFL in total yards, yet rank in the middle of the pack in points allowed (22.7 points per game). Having Aaron Rodgers and the explosive Green Bay aerial attack in town won't alleviate those woes.
Other sits: Denver Broncos, Washington Redskins
The Armageddon Head Scratcher of the Week
Granted, a movie based on a team of rag-tag drillers saving the world by detonating a nuke on an inbound asteroid should be taken with a grain of salt. However, there remain a few storylines that defy logic and reason that need to be examined with greater scrutiny. These preposterous plot points will be analyzed along with a questionable call from the previous week of football.
Did Aerosmith agree to do the soundtrack because Liv Tyler was in the movie, or did Aerosmith consent only if Liv Tyler was cast in the film? Whatever the case, Tyler's atrocious acting radiates through the screen, which is quite the declaration considering the company of incompetence she opposes in the flick. Much in the same way Michael Jordan dominated the 1988 NBA All-Star Game that featured loaded lineups from both squads, Tyler's performance is one for the ages.
Speaking of one for the ages, how about Rivers mishandling a snap at the Kansas City 15-yard line, fumbling away (literally and figuratively) the game to the Chiefs on Monday night? The mishap not only cost San Diego the game, but a chance to surmount a lead in the AFC West. Instead, the Chargers are tied with the Raiders and Chiefs. Somehow, I'm sure this will be blamed on Norv Turner.
Waiver Wire Watch: Jonathan Baldwin, Chiefs
Seems like a disproportionate amount of focus on the Chargers-Chiefs battle last week, no? Kansas City has been looking for a complementary receiver for Dwayne Bowe in the absences of Jamaal Charles and Tony Moeaki, and they may have found their man in Baldwin. (Don't give me no jibber-jabber about Steve Breaston. Any receiver who averages three receptions per game ain't no counterpart!…Sorry, I've been watching a lot of A-Team reruns lately.) Baldwin, who was known in most fantasy circles for his locker room brawl with Thomas Jones rather than his feats on the field, showed why he was a first-round pick against San Diego, bringing in five catches for 82 yards and a touchdown. Also encouraging were the looks from Matt Cassel in the rookie's direction, as Baldwin finished with eight targets. Kansas City has three exploitable pass defenses on the docket this month in Miami, Denver and New England, giving Baldwin the chance to prove his worth.
The Real Debate
Much of the blogosphere has taken affront with Phil Simms' opinion that Stanford standout Andrew Luck lacks the big-play capability of a NFL quarterback. But instead of discussing the merits of Luck as a professional prospect, shouldn't the Real Debate be this: how erroneous were all the Draft "experts" on this year's quarterback class? The "consensus" evaluations on the following arms: Cam Newton didn't possess the maturity or cognizance to be under center in the league; Christian Ponder struggled in reading defensive alignments; Andy Dalton was the byproduct of a system; Blaine Gabbert's accuracy outside of short passes was questionable. Yet through the first half of the season, Newton is on pace to shatter every rookie record at the position; Dalton has the Bengals at a surprising 5-2; Ponder has looked respectable in his two starts; Gabbert…ok, well Gabbert blows. Still, three out of four isn't too shabby, right? The thesis of this ramble: don't get worked up on what a talking head proclaims on a college kid because, frankly, no one knows what the hell they are talking about in the first place.
Fantasy Flyer: John Skelton, Cardinals
Please let me stress the flyer aspect of this advice, as Skelton is owned in a whopping 0.1 percent of FOXSports.com leagues. Before you start composing the hate email, hear me out: the Rams have conceded 14 touchdowns this season, tied for most in the conference, while their six interceptions rank in the bottom third in the NFL. Skelton does have prior experience, starting the final four games for Arizona last year, and wasn't that appalling, throwing just two picks in 126 attempts. For those in desperate need of another signal caller in two-QB formats, give Skelton a shot.
Any Given Sunday Pep Talk
Sometimes NFLers need a little inspiration, or even a kick in the behind, to get properly motivated. Luckily for us, Al Pacino will be reprising his Coach Tony D'Amato character to provide players the necessary pep talk to enable fantasy success. This week's recipient: Tim Tebow.
"Let's not sugarcoat this serenade, Tim. Your display against Detroit last week was reminiscent of Paul Crewe trying to throw the game against the guards. Three fumbles, an interception and a 46.2 completion percentage? Holy cow, who were you facing, the '85 Bears?!?
"But I'm not here to drag ya down, kid. Seems like you got enough people doing that as is. I'm here to build ya back up. Last week is in the past. In fact, let's act like it never happened. You got a chance to atone for the last two weeks against an Oakland defense that ain't exactly a Black Hole, if you get my drift.
"Whether you know it or not, you have the chance to benefit many a fantasy team, Tim. Your prowess on the ground is comparable to Michael Vick and Cam Newton, and that's an asset that you can't find too often at your position. As ridiculous as this may sound, if you start cutting down on your turnovers, you can actually join them in the fantasy ranks!
"You got a healthy Knowshon Moreno and Demaryius Thomas on your side, and it appears you have a nice rapport with Eric Decker. You can do this, son. You just got to believe."
Rookie Review: Titus Young, Lions
After a mostly quiet October, Young came to life against the Broncos, posting four receptions for 66 yards and a score. The rookie out of Boise State was thought to be a solid supplement for Calvin Johnson, and appeared on his way in that endeavor after two solid games near the end of September. As Young continues to become assimilated to the Detroit offense, look for the wideout to get more looks in his direction. Owned in less than two percent of leagues, Young could be worth the inspection in the latter parts of the month when injuries mount.
This Week in Kevin Walter
K-Walt submitted another commendable outing in Week 8, bringing in five balls for 70 yards in Houston's 24-14 win over Jacksonville. Walter proved to be a steady rock in the turbulent times following Andre Johnson's injury, amassing 19 receptions, 238 yards and a touchdown in the All-Pro's four-game absence. Johnson may return this week, but don't bet against the Pride of Ypsilanti kicking tail and taking names against the Browns.
Walter's 2011 Stats: 23 receptions, 287 yards, two touchdowns
Walter's Cornerback Body Count: Six.
Gatorade Shower Goes to: Indianapolis Colts and Miami Dolphins
Both gave a scare to their respective fan bases, but the teams came through with the big "L" to keep the "Suck for Luck" dream alive.
Personal Foul on: the St. Louis Rams
You idiots! Don't you know what you've done?!?! I know you have Sam Bradford, but if Carson Palmer is worth two high Draft picks, think of the harvest Luck could bring! You blew it!
FOX Fantasy Football Homepage | Football Chat Central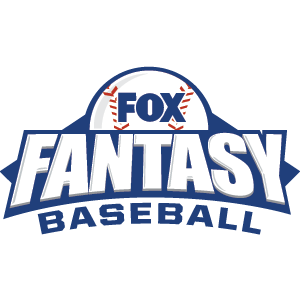 FOX Fantasy Baseball
Join or Create a Free League
Play Now!