Fantasy Football: Game of the Week Preview
If hockey is considered the fastest game on Earth and lacrosse is the fastest game on two feet, this Sunday's matchup between the Eagles and Broncos will be the fastest game on Earth, on two feet without sticks.
Chip Kelly's up-tempo offense was truly revealed to the league when his Eagles snapped off 77 plays against Washington in Week 1. However, it has also been determined that Mike Shanahan doesn't have a very formidable defense this season.
Since that game, Philly has hosted the Chargers and Chiefs. While at home, the Eagles' averaged 61 plays per game.
As for the Broncos, Peyton Manning has averaged 71 snaps per game – that's fifth-most in the NFL.
This game is fantasy football gold and I expect to see line changes and, perhaps, Syracuse-approved "Air Gaits."
Players to start:
Quarterback – Peyton Manning and Michael Vick
Manning is a no-brainer, so I won't insult your intelligence by convincing you to start him.
Vick went from an average draft position of the 11th round to viable trade bait in the fantasy football this season. Three weeks in, Vick is third in fantasy points scored (all players) behind Manning and Aaron Rodgers. With an influx of points expected in this contest, I heavily advise placing the Eagles' quarterback in the starting lineup.
Running back – LeSean McCoy
Much like Manning, McCoy has thrived this season and is a must-start when healthy. So far, he's the second-highest scoring running back in fantasy football, behind Jamaal Charles.
As for the RBBC in Denver, if "rock-paper-scissors"; is what they use to determine who earns the stats, I can't give proper information on who to start in the backfield.
Wide receiver – Demaryius Thomas, Wes Welker, Eric Decker, DeSean Jackson, and Jason Avant
This is where the game will get fun for fantasy football owners. Denver averages 40.7 passing plays per game (seventh-highest). Manning received high marks in kindergarten for sharing because Thomas (Demaryius), Welker, and Decker have all been targeted between 27-28 times for 19-20 receptions in three games.
Vick isn't as fortunate with his supporting staff and the numbers prove it. Jackson has 19 receptions on 31 targets. Avant had the ball thrown in his direction 18 times and caught 11 passes. Riley Cooper is third on the target list with 16 passes and only six receptions. But, but, but: Denver is 30th in passing yards allowed (327 yards per game).
Tight end – Julius Thomas and Brent Celek
After the first week of the regular season, owners entered the "Julius Thomas sweepstakes" on the waiver wire. Well, not so much "elite" as just another Pro Bowl tight end Peyton Manning is creating right before our eyes. His four touchdowns in three weeks are stellar and cracks the top five fantasy tight ends this week.
The Celek Week 4-play could go either way. As I write this, he is owned in 30.5 percent of FOXSports.com fantasy leagues. He's only been targeted by Vick nine times. However, as I wrote earlier, the Broncos allow 327 yards through the air per game. Somebody needs to be on the other end of those passes.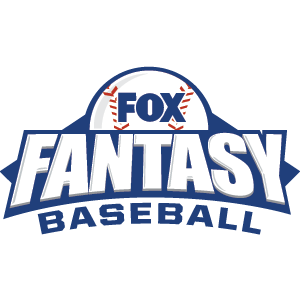 FOX Fantasy Baseball
Join or Create a Free League
Play Now!