RBBC Week 8: Ivory rising up RB ranks
Welcome to the season's seventh edition of our weekly look at fantasy running back committees. I sincerely hope that your fantasy squad escaped most of the Week 7 injury carnage.
In this space, we'll attempt to read the backfield tea leaves to help you with lineup decisions. We'll post this article each Tuesday, and offer updates in our fantasy coverage throughout the week, including in the Friday morning edition of the FOX Sports Fantasy Buzz Blog!
As usual, this series will focus mainly on the more volatile and/or 50-50 situations, but there will be some non-committee and injury notes as well. If you have any questions, the FOXSports.com fantasy staff is always happy to help. The best ways to reach me are via Facebook or Twitter.
Finally, start/sit recommendations for the players below always depend on the rest of your roster. For specific RB rankings, click here. Rankings will be available at around noon ET each Wednesday.
Bye week: Ravens, Bears, Texans, Colts, Chargers, Titans
Thursday game: Panthers at Buccaneers
Arizona Cardinals
Geez, Cardinals, why did you have to add Alfonso Smith to the mix on passing downs and take touches away from Andre Ellington? Rashard Mendenhall (13 carries, 22 yards) didn't do much against the Seahawks, but he did score a TD and should have more running room against the Falcons this week. I wouldn't throw Ellington overboard just yet, either. As for Smith … nah.
Atlanta Falcons
It sounds like Steven Jackson (hamstring) will return to practice on Wednesday as part of his plan for a Sunday return. If SJ39 can play this week, Jacquizz Rodgers might become PPR-only, and Jason Snelling should be sent packing by all fantasy owners.
Buffalo Bills
According to Pro Football Focus, C.J. Spiller played 14 of 68 snaps on Sunday. That's no way to help fantasy owners. Fred Jackson is just about a must-start against the Saints, and while Spiller might be able to start for you as well because of all the byes, he's risky. Still, he got nine touches against the Dolphins, and a few more would probably make him worthwhile. Let's see if we hear some positive things this week about Spiller's ankle. Yes, I'm always looking for a reason to start him.
Carolina Panthers
Mike Tolbert just about shared the load with DeAngelo Williams against the Rams, and it appears that we're a week away from Jonathan Stewart returning to make this situation a mess. For this week against the Bucs, start Williams and pick your spots with Tolbert.
Cincinnati Bengals
Still a pretty even timeshare between Gio Bernard and BenJarvus Green-Ellis. You might want to avoid the Law Firm against the Jets' strong run defense if you can.
Cleveland Browns
We knew last week that Fozzy Whitaker would get some action, but didn't really think he'd cut into Chris Ogbonnaya's PPR mojo. Neither pass-catching back should be started against the Chiefs, and Willis McGahee should be considered only if you're in bye-week hell. Don't laugh – I'm probably starting Bryce Brown and Peyton Hillis in a league.
Dallas Cowboys
Joseph Randle played a solid game, getting 93 yards from scrimmage on 22 touches, but was TD-vultured by Phillip Tanner in the third quarter. Owner Jerry Jones has hinted that DeMarco Murray could return this week, and if he does, Randle will be obsolete. If Murray misses another game, Randle will be worth starting.
Houston Texans
Arian Foster hurt his hamstring on Sunday, and Ben Tate says he broke some ribs. You were going to be without these guys for Week 8, anyway. Stay tuned for more details on the injuries.
Indianapolis Colts
Did everyone notice that Donald Brown cut into Trent Richardson's workload against the Broncos? That'll happen to a back that rarely gets more than four yards a carry. Richardson is still the Colts' lead back, but when he returns in Week 9, his ranking won't be so lofty. Brown probably won't be worth starting in most formats.
Miami Dolphins
Daniel Thomas ran well against the Bills, but the Bills can't stop anyone, and I still don't get why they don't run Lamar Miller more. On the bright side, head coach Joe Philbin made a point Monday to say that Miller is still the starting back, and Thomas' Week 7 workload was due to the specific game situation (or something). Against the Patriots in Week 8, I'd still look to start Miller and sit Thomas for fantasy purposes.
New England Patriots
Speaking of the Pats, Stevan Ridley was the lead back against the Jets, but not a clear-cut one, as he had 13 touches to Brandon Bolden's nine. The Pats' backs had a tough matchup there, and will probably run well versus the Dolphins in Week 8. Start Ridley with confidence.
New Orleans Saints
If Pierre Thomas is going to get double-digit carries moving forward, you're certainly going to start him in a bye-filled week against the Bills. Darren Sproles obviously starts as well, but don't get cute hoping for another TD from rookie Khiry Robinson. He doesn't get the ball enough.
New York Giants
I mean … who knows? Brandon Jacobs' health will be a question until we seem him on the practice field. Peyton Hillis looks like he'd run a 6.2 40-yard dash right now, but the Giants proved Monday that they'll use him (probably because of his blocking and receiving skills), so he could be worth a spot start even if Jacobs does play. Michael Cox doesn't figure to be a fantasy asset this week, and watch for Andre Brown's return in Week 10.
New York Jets
Hey, Chris Ivory is alive! Going from being buried to carrying 34 times for 104 yards was weird, but Ivory's owners (and potential owners, since he got waived by many people) have reason to be optimistic. Plan to start Ivory against the sturdy Bengals.
As for Bilal Powell, if you have a deep bench, try to hold on. Ivory's history tells us that he's brittle, and a big workload for a few weeks could spell trouble.
San Diego Chargers
Did you know that Danny Woodhead is the 13th-ranked running back in FOXSports.com standard fantasy scoring? He's not just for PPR leagues any more, folks. Also, I don't know what's gotten into Ryan Mathews lately (43 carries, 212 yards and a TD in his last two games), but I want some of it. See you in Week 9 against the weak Washington D, guys.
Tampa Bay Buccaneers
With Doug Martin (shoulder) possibly done for the season, Mike James appears likely to carry the load moving forward, though Brian Leonard might factor into the mix as well. These backs have a big challenge ahead on Thursday against Carolina's nasty front seven, but if you pick up James as a bye-week fill-in, he should be worth a low-end RB2 start based on potential workload alone.
Washington Native American Slurs and/or Terms of Respect
Alfred Morris was on the field for 41 snaps to Roy Helu's 35 against the Bears. Morris had 19 touches (all runs) to Helu's 12, though Helu got the goal-line work (and three touchdowns). The goal-line stuff should annoy Morris owners, but a guy averaging 15 carries and 79 yards per game is still pretty useful. Helu is obviously useful as well, and available in more than 95 percent of FOXSports.com leagues. Grab and start him if you can.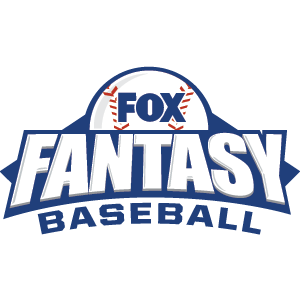 FOX Fantasy Baseball
Join or Create a Free League
Play Now!