Week 7 FPPG: Man-ning up
Through six weeks, our Position vs. Fantasy Defensive Points Allowed tool has become a pretty good guide to help you find good matchups. It'll get stronger as the season progresses, of course.
As always, please remember that the players listed are mostly meant to be borderline guys, who need reasons for you to play or bench them. You won't see recommendations to start Peyton Manning and A.J. Green, because you should always start Peyton Manning and A.J. Green. Make sense? Good.
Note: The fantasy points per game (FPPG) referenced below is from FOXSports.com standard leagues, and always refer to the position being discussed.
Week 7 Byes: Saints, Raiders
Thursday game: Seahawks at Cardinals
Quarterbacks
Stay away: Sam Bradford, Rams (@ Panthers)
Did you know that Bradford is the seventh-ranked quarterback in FOXSports.com fantasy scoring? Sure, the lack of a bye week props up his ranking, but he's still having a solid season. Unfortunately, he's about to face a Panthers' team with a nasty front seven that ranks first with 11.8 FPPG allowed to opposing QBs. I'll be at this game, so if you sit Bradford, I'll root extra hard for the Panthers from my lower-level seat.
Also:
– Say all you want about the Texans, but they're ranked a respectable 12th with 17.1 FPPG allowed to opposing quarterbacks. If you were thinking about starting Alex Smith in place of Drew Brees or Terrelle Pryor this week, consider other options.
Play, play, play: Eli Manning, Giants (vs. Vikings)
FIFTEEN INTERCEPTIONS? Good grief, Manning has been terrible. But did you know that he's had games of 450, 362 and 334 passing yards, and gets a matchup with the 27th-ranked Vikings (25.4 FPPG allowed to opposing QBs) on Monday. I've got Eli pegged as a top-10 fantasy play this week. Go ahead and laugh if you want.
Also:
– Nick Foles is disproving the (incorrect) theory that Chip Kelly's offense needs a speedy signal caller like Michael Vick. In six-plus quarters over the last two games, Foles has thrown for 493 yards and five touchdowns while adding a score on the ground. There's a chance Vick will return in Week 7, but it's not likely. Go ahead and roll with Foles, who is 13th on my Week 7 QB board, against the bottom-ranked Cowboys' defense (28.1 FPPG allowed to opposing QBs).
– The guess here is that Andrew Luck is ready for a Sunday night shootout with Peyton Manning, even if he might wind up on the losing end of it. The Broncos' D ranks 24th with 22.8 FPPG allowed to opposing quarterbacks, mainly because their victims are forced into passing situations due to large deficits. Luck and the Colts might be able to hang with the Broncos better than most, but they'll need to throw to do it.
Running Backs
Stay away: Stevan Ridley, Patriots (@ Jets)
After last week's comeback performance (20 carries, 96 yards, two TDs), Ridley had me excited. The Jets' suffocating run defense, which allowed three yards per carry, 75.7 yards per game and a third-ranked 12.7 FPPG to opposing backs, has me less excited. Ridley is in Flexville this week, at best.
P.S. If there's a better NFL nickname right now than "Snacks" for 350-pound Jets NT Damon Harrison, I want to hear it.
Also:
– In two games as the Rams' featured back, Zac Stacy has averaged 16 carries and 78.5 yards. However, Luke Kuechly and the Panthers' defense (15.6 FPPG allowed to opposing RBs) await. Bad spot for Stacy.
– In addition to a matchup with the respectable, 10th-ranked Packers' run defense (14.5 FPPG allowed to opposing RBs), Willis McGahee has to contend with teammate Chris Ogbonnaya, who had 12 touches to McGahee's 11 in Week 6. He also has the challenge of needing to keep a straight face when Brandon Weeden throws another backhanded pass. That's simply too much for a fantasy back to overcome.
Play, play, play: BenJarvus Green-Ellis, Bengals (@ Lions)
Who's afraid of a committee? The Law Firm has 37 carries for 153 yards and a score over his last two games, and heads to Detroit to face the Lions' 26th-ranked fantasy defense (20.3 FPPG allowed to opposing RBs). A solid if unspectacular day is likely.
Also:
– Just when we all thought Ryan Mathews would NEVER have a big game, he ran for 102 yards on Monday against the Colts. The Chargers should be able to run often and successfully against the Jaguars' 29th-ranked fantasy defense (21.2 FPPG allowed to opposing RBs), so feel free to start Mathews if he's usually a borderline play for you.
Wide Receivers
Stay away: Dwayne Bowe, Chiefs (vs. Texans)
Bowe has a bad matchup coming with the Texans' top-ranked fantasy defense (12.7 FPPG allowed to opposing WRs). Aside from that, he's generally useless, ranking 55th among wideouts in FOXSports.com fantasy scoring. Why does anyone start Bowe any more? Listing him here as a "stay away" option feels like cheating.
Also:
– Anquan Boldin has a matchup with shutdown corner Alterraun Verner and the Titans' second-ranked fantasy defense (15.6 FPPG allowed to opposing WRs) on Sunday. Avoid if you can.
Play, play, play: T.Y. Hilton, Colts (vs. Broncos)
See what I wrote above about Andrew Luck? The explosive Hilton looks to be a nice play against the Broncos' 30th-ranked fantasy defense (30 FPPG allowed to opposing WRs). Get out there and impress the national TV audience, T.Y. Whether you rack up the yards en route to a win or in garbage time, it's all the same to fantasy owners.
Also:
– Terrance Williams had only two targets last week, but he might be good enough to supplant Miles Austin (who still doesn't appear healthy) as the Cowboys' third receiving option. Williams was targeted just twice in Week 6, but he's got a date with the horrendous Eagles' fantasy defense (37 FPPG allowed to opposing WRs) on Sunday. I've got Williams at WR40, and since he's owned in just 31 percent of FOXSports.com leagues, you can consider him in place of guys like Marques Colston, Denarius Moore or one of the injured Falcons.
– The Bucs don't have a terrible fantasy defense, ranking 15th against opposing fantasy wideouts (21.5 FPPG). Julio Jones is done for the season, and if Roddy White can't play, Harry Douglas becomes the Falcons' WR1. That won't make Douglas as good as Jones or White, but it probably will make him a high-target option.
Tight Ends
Stay away: Charles Clay, Dolphins (vs. Bills)
Clay is ninth among tight ends in FOXSports.com standard fantasy scoring, and we're big fans of his around here. However, the Dolphins rank second in fantasy defense against tight ends, allowing a puny 4.6 FPPG. He's a borderline play for Week 7.
Also:
– Everyone thought Garrett Graham would explode last week due to the absence of Owen Daniels, and then … pffffft. His two catches for 25 yards on four targets didn't help anyone. Against a tough Chiefs' D that has been shutting down opposing tight ends (2.8 FPPG), you'll want to leave Graham benched in most cases.
Play, play, play: Kyle Rudolph, Vikings (@ Giants)
Rudolph is ALIVE!!! He caught nine passes for 97 yards and a touchdown against the Panthers, finally satisfying the owners that hadn't already waived him. Will he have a repeat performance on Monday against the 29th-ranked Giants' fantasy defense (12.1 FPPG to opposing TEs), with new quarterback Josh Freeman throwing passes? I'm not sure, but the matchup makes me want to find out. Rudolph (64.9 percent owned) might be the best Week 7 option for Jimmy Graham owners.
Also:
– Buffalo's Scott Chandler ranks 12th among tight ends in FOXSports.com fantasy scoring, ahead of regular starters like Greg Olsen and Jermichael Finley. He's not a must-start in most weeks, but rather a guy for whom you try to find sweet matchups. This week's against the Dolphins' 31st-ranked fantasy defense (14.8 FPPG to opposing tight ends) is one of those Chandler-friendly occasions.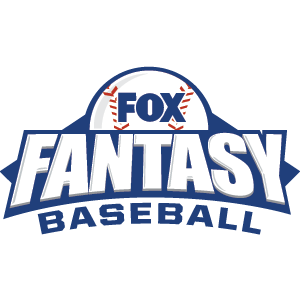 FOX Fantasy Baseball Join or Create a Free League

Play Now!