Fantasy Basement: Week 4
The Fantasy Basement is a weekly piece that provides fantasy advice on lineup calls, sleepers, waiver-wire moves and rookie spotlights, along with the occasional ramble or two. Why "Fantasy Basement" you ask? There is a common misconception that sports writers dwell in their childhood cellars, that the institution promotes arrested development. Um…how does that have negative connotation? After all, who wouldn't enjoy coming home to fresh-baked cookies and having their laundry done?…Anyway, enjoy!
Start 'Em
QB: Robert Griffin III, Redskins
This is one of those junctures where you need to distill fantasy from reality. For in the latter, the Washington quarterback is clearly not in a good physical or mental state regarding his knee, a trepidation that is apparent when he's under duress. Worse, I don't see that apprehension dissipating anytime soon.
Yet in the statistical realm? RG3 is holding strong. The rushing prowess has been absent, but Griffin's 975 passing yards are fifth-most through the opening weeks. Considering that Washington's defense enters as the worst unit in the NFL (last in yards surrendered, second-most points given up), it stands to reason Griffin and company will find themselves behind early and often this year. As a corollary, expect Griffin to see an increase in aerial forays. Moreover, Washington is taking on the Raiders, and Oakland's resistance has been anything but. Look for Griffin's revival to begin this weekend.
Other starts: Philip Rivers, Tony Romo
RB: Frank Gore, 49ers
Gore's in the news this week for supposedly going off on Jim Harbaugh, information that's irrelevant since A) Gore had his best game of the season in Week 3 (11 carries, 82 yards; two receptions, 21 yards) and B) what player wouldn't want to go off on Harbaugh? You try keeping your cool around his incessant howling and condescending demeanor.
Anyway, Gore might be in the twilight of his career, but the sun hasn't set just yet. Gore faces the Rams this week, a team giving up the sixth-most fantasy points to running backs. The sloppy nature of Thursday night games usually equates to an emphasis on the run, giving Gore's value an extra boost.
Other starts: Darren McFadden, Maurice Jones-Drew
WR: Torrey Smith, Ravens
Smith was riddled with inconsistency in his first two years in the pros, making the prospect of starting the Baltimore wideout a fickle proposition. This fall has been a different tale. With Anquan Boldin gone and Dennis Pitta on the sidelines, Smith has been the de facto No. 1 target for the Ravens and hasn't disappointed, hauling in 16 catches for 269 yards. More important has been the amount of pigskins in Smith's direction, with his 31 targets a team-high by a considerable margin (Dallas Clark is second with 20). Look for this prosperity to continue this weekend, as the Bills are yielding the third-highest output to receivers.
Other starts: Mike Wallace, Denarius Moore
TE: Heath Miller, Steelers
The Pittsburgh line is something awful, and Mike Wallace' departure has left a bigger void than imagined in the receiving corps. Luckily for the Steelers the offense welcomed back a vital component in their scheme last week when Heath Miller returned from a torn ACL. Limited to a snap count, Miller is believed to have no restrictions in game play against the Vikings. Available in 82 percent of FOXSports.com leagues, inserting Miller versus a Minnesota squad allowing the second-most points to tight ends is an astute move.
By the way, London has to be furious. Sending over the Vikings and Steelers? Wouldn't be surprised if this renews the Revolutionary War.
Other starts: Charles Clay, Scott Chandler
DEF: New York Jets
Jake Locker's getting a little TOO much praise this week. Don't be surprised if Gang Green notches three-plus turnovers in Nashville.
Other starts: Pittsburgh Steelers, Cincinnati Bengals
Sit 'Em
QB: Matt Ryan, Falcons
The Falcons are 1-2, but this standing is not a derivative of Ryan and the Atlanta offense. Sure, Steven Jackson is on the shelf, Roddy White ain't right and perhaps it wasn't the greatest idea to allow Tony Gonzalez to vacation during training camp, yet Ryan has persevered through these obstacles with relative ease, managing to post solid numbers (81-for-119, 909 yards, six touchdowns, two picks) through three games.
Alas, these figures could be in for a rough awakening Sunday night when the Dirty Birds welcome the Pats to town. The New England defense is suffocating opponents to 11.3 points per contest, second-lowest in the NFL. As you would believe, this harassment carries over to the quarterback position. This comes with a caveat, given the list of Patriots' adversaries (Josh Freeman, Geno Smith, EJ Manuel), but they are holding arms to only 10.5 fantasy points per game. Ryan will experience more success than the aforementioned trio, just don't be surprised at truncated production.
Other sits: Matt Schaub, Eli Manning
RB: Stevan Ridley, Patriots
Speaking of New England, Ridley has been one of the more disappointing backs in the opening weeks, putting up a meager 121 yards and zero scores. Worse, LeGarrette Blount siphoned 14 carries in Week 3, making Ridley a worse investment than J.C. Penney. (Sorry, I need to start using more business citations in these articles so I can write-off the Wall Street Journal as a work expense.)
Reports out of Foxborough still list Ridley as the primary rusher, and his dexterity in the blocking game will go ways in keeping his relevance intact. Conversely, don't misconstrue this as endorsement for starting status this week. The Falcons may be in a weakened state with the loss of Sean Weatherspoon, yet Atlanta is conceding a modest 79 rushing yards per game. Unless the Patriots get up early and need to burn some clock, look for Ridley to be a nonfactor in Week 4.
Other sits: Ben Tate, Bilal Powell
WR: Larry Fitzgerald, Cardinals
Sitting Fitzgerald seem absurd? Not when realizing he's got an upcoming trip to Revis Island. Throw in a hamstring issue slightly encumbering Fitzgerald's explosiveness at the moment and it could be tough sledding in Tampa for the All-Pro receiver.
Other sits: DeAndre Hopkins, Mike Williams
TE: Brandon Myers, Giants
I'm torn on this Giants-Chiefs rendezvous. It's hard to put any conviction in the Gotham offense at the moment, and there are serious rapport issues between Eli Manning and his receivers. On the other side of this spectrum: if we've learned anything about Tom Coughlin's tenure in New York, it's that right when you count the G-Men out, they rise like Cher from the dead…yeah, that's right, Cher. You realize she has a new album out and is set to start touring again? (Which kind of renders her last tour name, Farewell, ridiculous.) She's 67! And you know what? She looks fabulous and still has a set of pipes better than half the crap you hear on the radio. That woman keeps on keepin' on. Um, not that I follow her career or anything…
Back to football. I think the Giants make things respectable in Arrowhead this weekend, but it will be taxing for Myers to be a big part of these festivities, with the Chiefs overpowering tight ends to a humble 33 yards per game. Only start Myers in deeper formats.
Other sits: Tony Gonzalez, Jared Cook
DEF: Denver Broncos
The front line is legitimate, and with Champ Bailey and Von Miller close to returning, this has the potential to be a top-five defensive club. Unfortunately, I think the Eagles join Peyton Manning in lighting up the scoreboard in Mile High.
Other sits: New England Patriots, Kansas City Chiefs
Waiver Wire Watch: Ryan Broyles, Lions
Nate Burleson's out for possibly the year after suffering a routine arm fracture. And by "routine" we mean "crashing a car into a median while trying to catch falling pizza off the front seat." So many questions – Why is an athlete eating pizza in the first place? Was it really Little Caesars? Doesn't Burleson make enough dough to snag Papa Johns instead? Did he go with pepperoni or sausage? – so few answers.
What we do know is that Broyles, a second-year man out of Oklahoma, has a chance to step in and make an immediate impact. Broyles has seen little action through three weeks due to recovery from injury, yet the Detroit staff has nothing but praise for the possession receiver. Better yet, after being monitored on a play count in his 2013 debut last week, the Lions are expected to loosen the reins on Broyles and let him run wild. The Bears secondary is one of the best in the conference, but don't be surprised if Broyles is able to sneak in a few catches with Chicago focusing on shutting down Calvin Johnson. Owned in just 7.5 percent of FOXSports.com fantasy football leagues, Broyles is a must-have in PPR leagues and deserves a roster spot in most standard formats.
Email of the Week
This week's winner comes from Rick T. from New York City:
"Dwayne Bowe?!?!?! How do you (have) a job!"
Richard here is referring to my candidacy of Bowe last week against the Eagles. It made sense: Philadelphia had given up a league-high in passing yards up to that point, and Bowe, a historically erratic player, was due for a decent day at the office. Instead, the KC wideout posted a nice goose egg, finishing with one reception for four yards.
Three points in response to Rick's question:
-Hey, these things happen. Nate Silver picked the 49ers to win the Super Bowl last year, Steve Ballmer didn't think the iPhone would have a market share and George Clooney was once turned down by Kathy Lette. We greats are humans too.
-How do I have a job? Clearly you've never looked into my baby blue eyes in person.
-Rick's player that I advised him to sit? T.Y. Hilton…who turned in a marvelous day against the Niners with two grabs for 13 yards.
Sometimes, you can't win, folks.
Fantasy Flyer: Brian Hoyer, Browns
Don't laugh, the calculation checks out. Cleveland will likely be down early against Cincinnati this weekend. With the exodus of Trent Richardson, the Browns backfield remains a mess. Both elements point to an overabundance of sky ventures for Hoyer and the Cleveland offense. Replicating Week 3's 54 passing attempts might be a stretch, but 40-plus throws is not out of the question. Hoyer has viable assets in Josh Gordon and Jordan Cameron, and Cincinnati's defense, while owning a stout line, can be exploited in the passing game. Hey, weirder things have happened…like the Browns winning last week.
This Week in…BRENT CELEK
Rough week for Celek, bringing in two receptions for 18 yards in a loss to the Chiefs last Thursday. In Celek's defense, he was a tad preoccupied by taking the challenge of reenacting Rocky Balboa's famous run from Rocky II. All 30 miles of it.
Celek 2013 stats: four receptions, 74 yards, one touchdown.
LB Body Count: Three
Personal Foul on: Bus Cook, Agent
No, no, no…NO! Don't you…don't you dare…WHY, BUS, WHY!?!?!
Gatorade Shower Goes to: Andy Reid, Chiefs
It was time for him to go in the City of Brotherly Love, but nice to see the loveable lug notch the victory against his former franchise.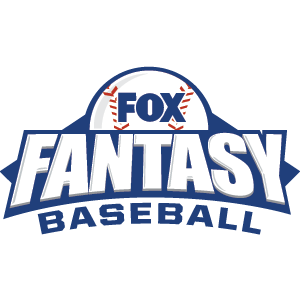 FOX Fantasy Baseball Join or Create a Free League

Play Now!