Five takeaways from Week 12 action
You have gone too far with your concept of parity, NFL. In the mid-90s, when you overtook baseball for supremacy in the American sporting landscape, this strategy made sense. Hell, given the launch of your own TV network and spread of the Internet, this disposition was applicable for the early aughts as well. But, standing weeks away from 2014, the equilibrium state of the league has got to go.
Thanksgiving is usually an interval for judging which teams will be playing in January, with a handful of clubs fighting for postseason entrance in the final weeks. (Also, I'm told the holiday serves as a gathering for loved ones. Who knew?) This campaign is a different tale, with over three-fourths of the NFL harboring realistic playoff aspirations.
The case has been made that the skill-level symmetry is what makes professional football so compelling, as each matchup's toss-up nature makes for must-see theater. Moreover, audience engagement numbers hold elevated stature when more lineups are competing later in the season. But at what price does this balance take on the level of performance? Six teams are tied for the final AFC Wild Card spot at 5-6, with Oakland, Cleveland and Buffalo theoretically alive at 4-7. Or put in another perspective, only Houston and Jacksonville are out of the running in the conference.
It's not like the NFC is much better. Seattle, New Orleans and Carolina have separated from the pack, yet Washington, with a win tonight against San Fran, can insert itself into the NFC East discussion at 4-7. The NFC North (more on this in a moment) can't get out of its own way. How bad is this coequality? Carson Palmer might guide a team into the playoffs. THAT bad.
Last year's Super Bowl participants could be watching this postseason from home. Overwhelmed arms like Geno Smith, Ryan Fitzpatrick or Matt Flynn could be in. And, again, Carson Palmer. The NFL brags of its parity. Perhaps it's time to restore an aspect of stratum to the league.
Five takeaways from Week 12 action:
Patriots a must-play for opposing backs
How about that New England-Denver ending last night? No, not the Patriots' epic comeback, Bill Belichick's overtime gamble or the punt miscue from Wes Welker and Tony Carter. I'm referring to the photographer fight! Can you imagine if Jack Del Rio got caught in that crossfire? All of Foxborough would have gone down in fisticuffs.
While the Pats have put themselves in contention for the AFC's top seed, their front seven is in shambles. Granted, last night's concession of 280 rushing yards could have been the upshot of focusing on Denver's air attack. Nevertheless, with Jerod Mayo, Vince Wilfork and Tommy Kelly out for the season, New England's rush resistance is anything but, allowing 139.7 yards per game (second-worst in the NFL). Upcoming Patriots challengers like Ben Tate/Dennis Johnson, Chris Ogbonnaya and Lamar Miller, normally backs that are on the fence in terms of lineup calls, warrant must-start status against this unit.
Speaking of Tate and Johnson…
What to do with the Texans' turmoil?
In the words of Harry Stamper, "Houston, YOU have a problem." (Thought I was going Apollo 13 on ya? Think again. Armageddon is far more entertaining.)
As a proponent of the Case Keenum Express, my apologizes to all owners who were aboard that train wreck. In my defense, a historically-awful Jacksonville defense presented a dais for fantasy fireworks; alas, Keenum showed why he began the season behind T.J. Yates on the depth chart. Furthermore, Tate's assortment of injuries (ribs, toe, ankle) apparently are worse than believed, encumbering his roto value going forward.
So what's left to be reaped from the Texans? Andre Johnson maintains his relevance as a No. 1 wideout. Although the defense is relinquishing 26.3 points per contest, it's still ranked first in total yards with a 290.4 mark. Finally, with Tate's status up in the air, look for the aforementioned Dennis Johnson to grab the lion's share of work from the Houston backfield. Despite its offensive struggles, the Texans line is a solid bunch, and Johnson, an undrafted rookie out of Arkansas, made the most of his opportunity yesterday, racking up 87 yards on 15 touches.
With a tamable schedule in the remaining weeks, the Texans can be of rotisserie use. With these entities becoming increasingly available, stash them on your roster if possible.
I hate to say "I told you" so regarding the Colts offense…
But EEYEAH! IN YOUR $#%&*!@$ FACE, $#@&WAD! (R.I.P. Brian Griffin. Hopefully you're holding court with Ernest Hemingway and a martini in the sky. Oh, that's right, you don't believe in heaven. In the case, you better revive America's favorite dog, Seth MacFarlane. We'll give you a pass on Dads, but this is crossing a line.)
Anyway, I wrote the following in Week 12's rundown of the Colts-Cards tilt:
At the time of writing, over 75 percent of FOXSports.com Pick 'Em entries have the Colts coming out on top opposed to 58 percent of media experts going with the Cardinals. While I'm usually a champion of the people, this illustrates the misconception of the current state of affairs for both teams.
Reggie Wayne's injury has drastically altered the Colts offense, as the receiving corps' failure to step up in the venerable wideout's exodus has made Indy borderline one dimensional. The defense, stout in the beginning of the 2013 campaign, is giving up 30.5 points per game in its last four contests. Oh, and the team wasted a first-round pick on a player that's notched as many TMZ tapes as touchdowns.
The Horseshoes have a stranglehold on the AFC South, and a generous late-season schedule (Tennessee, a beat-up Cincinnati squad, Houston, Kansas City, Jacksonville) won't provide too many problems. Unfortunately, for a team hoping to make noise in the playoffs, the Colts have a plethora of problems at hand.
I received quite a few variations of, "You're an idiot!" messages from Indy fans for this outlook, yet I stand by the assessment. Until Donald Brown is promoted to first-string back and a Colts receiver rises to the challenge, this once-dynamic offense will be neutralized.
More like the Black and BOOOO division, am I right?
Detroit falls to lowly Tampa, Chicago ends up on the business end of a 42-12 beatdown, and, despite facing fourth-stringer Matt Flynn, Minnesota could only manage a tie against rival Green Bay. In the Lions' case, the outcome hardly changes the team's outlook, as injuries to Aaron Rodgers and Jay Cutler keep Motown in the division driver's seat. Additionally, Matthew Stafford (26-for-46, 297 yards, three scores, four interceptions) was due for a stink-bomb. If anything, the return of Nate Burleson cements this team's forecast to capture the NFC North title.
The Bears? Eh. Josh McCown wasn't bad, but I doubt the Windy City faithful will want the 34-year-old to stay under center when Cutler returns. Worse, the woes of the defensive front continue, illustrated by the Rams notching 258 yards on the ground Sunday, leaving Chicago dead last in rushing yards allowed in the league (145.2 yards per game). Unless these holes are sealed, the Bears will spend another January on the couch.
In truth, the real winners were the Packers, halting their three-game losing streak against the Vikings. If the Cheeseheads can somehow weather the storm of one more Rodgers-less week, Green Bay will be in prime-time position when its MVP returns.
As for that Kansas City defense…
Circling back to our riff on the league's conformity problem, there's nothing aberrational or lucky concerning a team's 9-1 start. Yet given that, before last week's encounter with Peyton Manning, the Chiefs' opponents were Jeff Tuel, Case Keenum, Jason Campbell, Terrelle Pryor and Ryan Fitzpatrick in their previous five games, it's fair to question the merit of the Chiefs defense after consecutive no-shows against Manning and Philip Rivers. The remaining itinerary supplies a rematch with Manning and Rivers and dates with Andrew Luck and Robert Griffin III. Even though the latter two are working in depleted offenses, both are more than capable of inflicting damage. Don't be surprised if KC stumbles into the playoffs.
Joel Beall is a writer for FOXSports.com and WhatIfSports.com. He lives with a Golden Tee machine and a jump shot that's currently broken. Reach Joel on Twitter @FOXSportsBeall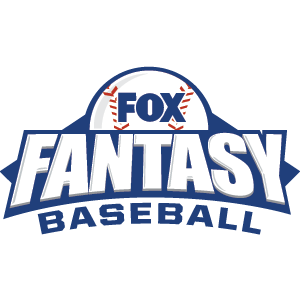 FOX Fantasy Baseball
Join or Create a Free League
Play Now!