2013 NFL Week 10 takeaways
I'm a proponent of sports monogamy. Along with the two-handed handshake, actively rooting for more than one team in a designated field is a casus belli for doubting the merits of another. (In a related note – ladies, if you're questioning the fidelity of your man, look to his sports allegiances. If he pulls for a club outside your region, chances are he's a treacherous bastard.)
HOWEVER, even the most die-hard of loyalists have an ancillary paramour. Not saying that you vigorously pull for this secondary squad, but a team that, if your "own" lineup is off or out, you support in a somewhat apathetic manner.
In the NFL, the two teams that fit this supplementary label are the New Orleans Saints and Green Bay Packers. The former is a relatively new development, caused by three factors:
1. The universal patronage for the Big Easy during the city's continued recovery from Hurricane Katrina.
2. Drew Brees, perhaps the most likeable athlete in professional sports.
3. The Saints have been a consistent contender the past eight years, with an offense that is aesthetically-pleasing to watch.
The latter's sentiments are entrenched into the constitution and structure of professional pigskin. Few franchises evoke the emotions and ideals that football strives to convey than the Packers. The frozen tundra of Lambeau Field, the laurels of Lombardi, the grittiness of Starr, etc. Granted, Brett Favre's waffling certainly had its negative connotation, but that animosity was directed at No. 4, not Green Bay. And if any acrimony lingered, it was wiped out by Aaron Rodgers, a franchise player both amiable and exciting.
Which brings us to today's quick-hit rant: outside of Illinois, Michigan and Minnesota, America is behind you, Cheeseheads, but you're getting dangerously close to ruining this goodwill by your incessant complaining about your team's injury woes. Oh, so you've had to watch consecutive subpar games under center? Buffalo fans haven't seen quarterback prowess since Doug Flutie. Cincinnati backers just observed Andy Dalton single-handedly submarine the Bengals with seven turnovers and a safety in the past two weeks. The Browns…well, there's not enough space to properly document the Browns' plight, but I think you get the picture.
You've enjoyed a nice 20-year run at signal caller. It's time to encounter the anguish of watching an ill-equipped arm helm your roster with stoicism. Now maybe you'll understand the tribulations suffered by your fellow NFL tribes.
But cheer up, Packers fans. Given your Black-and-Blue brethren could be starting Josh McCown and Christian Ponder this week, it could be worse.
Five takeaways from Week 10 action:
Nick Foles will win you a fantasy championship
For a guy that racked up seven touchdowns in the previous week, the fantasy community was mighty skeptical of Foles against Green Bay during our Sunday chat. Not positive why this performance was viewed as an aberration, as the Philly field general entered Week 10 with 14 total touchdowns and zero turnovers on the season. Make that 17 and one, with Foles lighting up the Packers on an efficient 12-for-18 day for 228 yards and three scores. The second-year man out of Arizona also added 38 yards on the ground, albeit with a fumble.
Astonishingly still available in 48 percent of FOXSports.com fantasy football leagues, Foles' accuracy and mobility make him perfectly suited for Chip Kelly's up-tempo attack. Moreover, Foles has better-than-believed arm strength, which should keep opponents honest. With five of Philadelphia's final six opponents (Washington, Detroit, Minnesota, Chicago, Dallas) extremely vulnerable from the air, look for Foles to finish as an upper-echelon fantasy performer in 2013.
R.I.P. Ray Rice, Fantasy Stud
We listed Rice as a "Sit 'Em" in last Wednesday's Fantasy Basement, yet any hopes of a revival would have come against a depleted Cincinnati defense that was missing four of its Opening Day starters. Looks like those aspirations were extinguished. The Baltimore back finished with a whopping…30 yards on 18 carries. For you math scholars, that computes to 1.7 yards per carry.
While I usually would employ the infamous, "You're not…you're not good, Al. You stink," line from Caddyshack, the Ravens' porous offensive line deserves the blame for this output. Rice is barely touching the rock before being met by two adversaries in the backfield on every rushing play. Tecmo Bo Jackson couldn't work under such conditions…ok, he probably could, but I think you get the point.
Unfortunately, the line shows no immediate signs of improving, encumbering Rice's worth the rest of the season. I wouldn't necessarily drop Rice, but he certainly doesn't warrant a start, either.
That Rob Ryan firing doesn't look so hot
I'm bummed that Jerry Jones already took the wind out of these sails by admitting as much after Sunday night's smackdown at the hands of the Saints. Still, considering the transformation of the New Orleans defense from worst in the league in 2012 to surrendering just 18.1 points per contest (fifth-lowest in the league), I'd say Ryan wasn't the Gordian knot of the Cowboys' mediocre finish last year. Plus, I highly doubt Monte Kiffin buys a round of cold ones for Dallas fans after games.
What this means for fantasy owners: offensive entities of Big D's remaining challengers (Giants, Raiders, Bears, Packers, Washington, Eagles) become must-starts down the stretch. Think I'm being dramatic? In roto terms, the Cowboys rank last against QBs and RBs, 27th versus TEs and 23rd against WRs. That's what we in the biz call "not good." For those prepping for the fantasy playoffs, loading up on Dallas foes is not the worst of strategies.
Ben Tate is a top-10 RB going forward
Tate's performance (15 carries, 56 yards) is not one that sticks out in the box score. Nevertheless, against a top rush resistance like Arizona, that production is fairly noteworthy, especially considering the Cardinals dared Case Keenum to throw, loading the box with eight defenders the majority of the game.
Arian Foster is heading to the season-ending IR, bequeathing the lion's share of touches to Tate. Dennis Johnson is worth the stash as a handcuff, but the rookie won't siphon much of substance. Oakland, Jacksonville (twice) and New England are on the upcoming itinerary for the Texans, the latter two which rank 32nd and 30th, respectfully (or in this case, disrespectfully) against the run. Look for Tate to be a force down the fantasy homestretch.
Also, did anyone else watch the end of the Texans-Cardinals soiree? The way Wade Phillips was squinting into the scoreboard, it looked like the coach was mystified that there wasn't a fifth quarter to be played. "The game's over? Dadgummit, I'da known that, I woulda called a few more pass plays!" As an – alleged – gambler, so glad to have Wade back in my life.
Apparently the Titans have a vocal Internet contingent
I wrote the following about the Seattle Seahawks in Sunday's Week 10 rundown:
I imagine the Seahawks – Buccaneers tilt scared the bejesus out of many a Survivor pool last Sunday. Not necessarily a surprise, as Seattle has a disconcerting tendency of playing down to the competition, evidenced in games against Tampa (27-24 OT), St. Louis (14-9) and Tennessee (20-13). Oh, and we'd be remiss in forgetting the last-minute "Thank God for Matt Schaub" pick-six win against Houston.
Again, that was regarding the Seahawks. Apparently the inclusion of the Titans with the Bucs and Rams set off many a Nashville resident, as I received a startling amount of hate mail from the Volunteer State. Most argued the Titans didn't deserve this classification, stating Tennessee as a playoff-bound team, one capable of making noise in January.
About that…
"It's disgusting. I'm disappointed. I'm embarrassed," said Tennessee tight end Delaine Walker. Whether he's talking about his team's 29-27 loss to the Jaguars or referring to the Titans-related insults in my mailbox, I'm uncertain.
I'm not here to kick a team while it's down, particularly with Jake Locker likely lost for the season. But, and I'm just spitballin' here, perhaps you should wait for the, "You're an idiot!" correspondences until after your team beats a previously-winless squad.
At least the Titans have Ryan Fitzpatrick, a.k.a. "The Bearded Bomber" at the wheel for the final two months. As Green Bay can attest, nothing can torch a season quite like an inadequate backup.
Joel Beall is a writer for FOXSports.com and WhatIfSports.com. He lives with a Golden Tee machine and a jump shot that's currently broken. Reach Joel on Twitter @FOXSportsBeall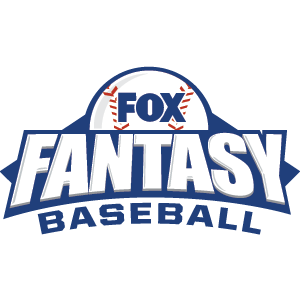 FOX Fantasy Baseball Join or Create a Free League

Play Now!