RBBC Week 6: Moreno up, Pead down
Welcome to the season's sixth edition of our weekly look at fantasy running back committees. If you had Week 5 in the Ryan Mathews injury pool, please pick up your prize at the FOXSports.com offices in Los Angeles.
In this space, we'll attempt to read the backfield tea leaves to help you with lineup decisions. We'll post this article each Tuesday, and offer updates in our fantasy coverage throughout the week, including in the Friday morning edition of the FOX Sports Fantasy Buzz Blog!
As usual, this series will focus mainly on the more volatile and/or 50-50 situations, but there will be some non-committee and injury notes as well. If you have any questions, the FOXSports.com fantasy staff is always happy to help. The best ways to reach me are via Facebook or Twitter.
Finally, start/sit recommendations for the players below always depend on the rest of your roster. For specific RB rankings, click here. Rankings will be available at around noon ET each Wednesday.
Bye week: Falcons, Dolphins
Thursday game: Giants at Bears
Arizona Cardinals
So, a few days after his coach called him out publicly, Rashard Mendenhall ran 17 times for 43 yards and a score, and is now practicing at full speed. However, Andre Ellington had 11 touches for 83 yards from scrimmage against the Panthers. Mendenhall's owners should start him with extreme caution this week in San Francisco, even though the 49ers haven't been their usual dominant selves against the run.
Atlanta Falcons
The Dirty Birds are on a bye this week, but keep in mind that Steven Jackson might be ready to return in Week 7, and Jason Snelling suffered a concussion Monday against the Jets.
Baltimore Ravens
Eleven carries for 46 yards – not bad, Bernard Pierce. With that said, owners of Ray Rice (27-74-2 rushing, 6-28 receiving) can get off their ledges now. Rice is clearly the man for the Ravens.
Buffalo Bills
SEE why you never bench C.J. Spiller? Even on a bum ankle, he busted one of his eight carries for a 54-yard TD against the Browns. You should probably flex Fred Jackson again as well, even with a tough home matchup against the Bengals. Jackson gets enough work to be considered in most weeks, whether or not Spiller is healthy.
Cincinnati Bengals
BenJarvus Green-Ellis ran 19 times for 67 yards and a TD against the Patriots, while Gio Bernard carried 13 times for 62 yards and caught two passes for seven yards. This public service announcement is for all the Bernard owners who thought Green-Ellis was going to be exiled to Belize once Bernard showed he could make an impact. This timeshare isn't going away, folks.
Denver Broncos
As suspected, once the Broncos got in a competitive game, Knowshon Moreno was the dominant back. In Week 6, however, the Broncos don't figure to be in a competitive game against the Jags, over whom they're a 28-point favorite. Unfortunately, if you're looking for garbage-time points, it's hard to tell if Ronnie Hillman or Montee Ball will get them this week. Start Moreno if you have him, and avoid the backups unless you're desperate.
Detroit Lions
Nothing new here, as Reggie Bush got almost double the work that Joique Bell did against the Packers. Bell is only a PPR option at Cleveland in Week 6.
Houston Texans
Even in an ignominious debacle of a disaster against the 49ers, the Texans showed us that Arian Foster is the man in their backfield. Ben Tate is firmly in Handcuffville.
Indianapolis Colts
Until Ahmad Bradshaw's neck gets better, Trent Richardson is the unquestionable bellcow for the Colts. He might continue to fit that description when Bradshaw returns, but we'll have to wait and see about that part.
New England Patriots
Sorry, but we're going to have to wait for the Patriots to practice before speculating on the health of Stevan Ridley (thigh), who missed Week 5. If Ridley is out for the Week 6 matchup against the Saints, LeGarrette Blount is your standard league option, and Brandon Bolden is the PPR play. I can see starting Bolden in both formats, but probably wouldn't say the same about Blount.
New Orleans Saints
Pierre Thomas HAD 28 TOUCHES???!!! GET OUTTA HERE!!! It's always smart to be wary about a Saints' runner, but I'm going to quietly move Thomas up to the RB25 range this week and see if he can get another solid workload. Thomas had only 36 yards on 19 carries, but helped his fantasy owners with nine receptions for 55 yards and two scores.
The inconsistent, PPR-friendly Darren Sproles can still be started in standard leagues, even if owning him means living with his ups and downs.
New York Giants
If David Wilson can't go because of his neck injury, Da'Rel Scott could be worth looking at as a super-deep desperation play on Thursday. Tom Coughlin won't give double-digit carries to Brandon Jacobs again, because he knows I'll fly to Chicago and strangle him before the game ends. Update – Wilson is OUT.
New York Jets
Can I get a G-E-N-O, GENO-GENO-GENO? Thanks.
With that out of the way, Bilal Powell is still the Jets' lead back, but on Monday night the team showed an interesting willingness to add Chris Ivory and Mike Goodson (four touches each) to the mix. Powell is still startable, but 15 or so touches might be his ceiling now.
Oakland Raiders
This is another wait-and-see situation, with Darren McFadden and Rashad Jennings both nursing hamstring injuries. The order of preference here would be McFadden, then Jennings, then Marcel Reece, but either Jennings or Reece would be in flex territory (assuming no McFadden) for the tough matchup in Kansas City.
St. Louis Rams
Head coach Jeff Fisher said Monday that rookie Zac Stacy (14 carries, 78 yards) will get another start this week. The Texans – though struggling – aren't nearly as bad as the Jaguars, so you should avoid Stacy if you can. Stacy, who left Sunday's game with a rib injury, carried 14 times to Daryl Richardson's 13 and Isaiah Pead's big, fat zero. You cut Pead already, right?
San Diego Chargers
As noted in the intro paragraph, Ryan Mathews' Week 6 status is TBD due to a concussion. If Mathews can't go, it would put Danny Woodhead close to standard RB2 territory (he should already be starting in PPR leagues).
Tennessee Titans
Chris Johnson has carried 25 times for 38 yards over the last two weeks in tough matchups against the Jets and Chiefs. Things probably won't get any easier this week in Seattle. If you have a solid backup, consider benching CJ2K.
If you have questions on any RBBC situations or think other teams should be added to the mix next week, contact me via Facebook or Twitter. Thanks!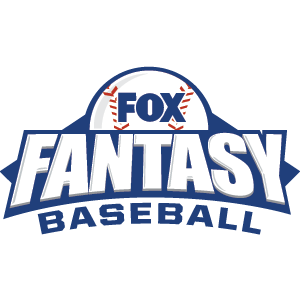 FOX Fantasy Baseball
Join or Create a Free League
Play Now!