Week 8 lineup calls: Quarterbacks
Lineup calls: QB | RB | WR | TE | K | D/ST
How quickly did you boot up your computer or web browser on your phone when Tony Romo was leveled on Monday night?
Fantasy owners immediately took to the waiver wire to examine the plug-in plays and long-term options available. Perhaps owners had a worthy replacement sitting on the bench already, but the trend this season (at least I've seen it fairly regularly) was to grab one of the upper-tier quarterbacks and use the bench slots for running backs and wide receivers.
Nobody banks on the long-term injury on draft day. It's all flowers, sunshine and happiness. Well, that hasn't been the case at all for quarterbacks this season.
In any event, let's ferret out some viable substitutes and give a nod to this week's heroes at the quarterback position in this installment of "Lineup Calls."
Top 10 Quarterbacks
(other than Peyton Manning, Matt Schaub, Kyle Orton, Tom Brady, Ben Roethlisberger or Philip Rivers)
Jon Kitna vs. Jacksonville
Kitna missed a few open throws on Monday night, but it's hard to wag fingers at a guy who hadn't played since Week 5 of the 2008 season. He completed 16-of-33 attempts for 187 passing yards and two touchdowns in the near-comeback against the Giants.
He's a brilliant plug-in play for those affected by bye weeks or injuries this week. The Jaguars rank 27th against the pass (253.1 yards and 2.3 touchdowns per game). Jacksonville has produced only four interceptions thus far in 2010, and Jack Del Rio is making adjustments to his starting lineup. His long-term value remains a question mark, but Kitna is a huge play this week.
Ryan Fitzpatrick at Kansas City
Fitzpatrick enters this week's game against Kansas City with a streak of four consecutive multi-touchdown games intact. He nearly engineered an upset win in Baltimore with a fantastic aerial assault.
The Buffalo ground game has been disappointing. As a result, look for Fitzpatrick to keep gunning downfield against Kansas City. Steve Johnson has scored in four straight weeks, and Lee Evans has crept back into weekly starting consideration. The Chiefs surrender 243.8 yards and 1.3 touchdowns per game.
Josh Freeman at Arizona
Freeman opened the season with back-to-back two-touchdown games. He hasn't repeated the effort since, but has topped 200 passing yards in three consecutive games with a touchdown toss in each game. Freeman represents a solid plug-in play this week against the Cardinals (227.1 yards and 1.7 touchdowns per game), having established a great rapport with rookie Mike Williams and tight end Kellen Winslow.
Matt Cassel vs. Buffalo
The Kansas City offense took huge steps forward in the past two weeks, as Cassel started to work the ball downfield more frequently and efficiently in tandem with the superb running game. Cassel threw four touchdown passes to Dwayne Bowe in these contests.
Look for the touchdown magic to continue this weekend against the Bills. Buffalo generates little push up front (eight sacks), and has decided to reconfigure the defensive scheme after seven games. The Bills have already surrendered 14 passing touchdowns this season.

Carson Palmer vs. Miami
The Cincinnati offense has not clicked as we'd expected coming into the season, but Palmer has been a strong fantasy option in recent weeks. Palmer brings a streak of three consecutive multi-touchdown games into Week 8 against the Dolphins. In fact, Palmer has averaged 330.7 yards per game during this period, including 371 and 412-yard efforts in defeat. The Dolphins have allowed seven touchdown passes in the past four weeks.
Donovan McNabb at Detroit
Fantasy owners are still awaiting that huge fantasy game from McNabb. Might this be the week against the Detroit secondary? The Lions surrender 224 passing yards and 1.7 passing touchdowns per game. Look for continued success downfield with Santana Moss and tight end Chris Cooley.
Matthew Stafford vs. Washington
Albert Haynesworth is coming off of what Mike Shanahan deemed his "best effort as a member of the Redskins" in Week 7. Controlling Haynesworth at the line of scrimmage will be the key to Stafford's success in his return to the field.
The Lions deploy a deep and talented receiving corps this week against the 31st-ranked Washington pass defense. Stafford will not be deterred by DeAngelo Hall's Week 7 heroics. He will continue to target Calvin Johnson, and he'll be successful in doing so.
Brett Favre at New England
Favre's status for Week 8 remains a huge question mark, particularly after the name of Dr. James Andrews got tossed into the discussions on Wednesday. However, if he can tape it up, shoot it up or get wheeled to the sideline, I suspect that No. 4 gets back under center in Foxboro. I know that the final box score is all that counts, but a correct call by an official goes a long way.
The Patriots allow 282 passing yards and two passing touchdowns per game. If Favre is under center, he'll find success against this secondary given his myriad receiving weapons. Now, it's just a matter of getting to game day.
Chad Henne at Cincinnati
Henne performed well against the Steelers in Week 7. He completed 23-of-36 for 257 yards and one touchdown and one sack. He'd thrown multiple touchdown passes in three consecutive games before Week 7. I look for Henne to get back into the upper-tier of performers this weekend against the Bengals, a defensive unit that has allowed 222 yards and 1.5 touchdowns per game. The Bengals don't apply much pressure (six sacks) and lost Adam "Pacman" Jones for the season because of a neck injury.
Mark Sanchez vs. Green Bay
Sanchez struggled in the Jets' final game before the bye, a narrow victory over the Broncos (198 passing yards with one touchdown and two interceptions). He's failed to eclipse 200 passing yards in three consecutive games, but I'm anticipating a surge from the passing game following the bye week. The key to the game is the effort from the Jets' offensive line. They need to establish the run and back off the dominant Green Bay pass rush (22 sacks). Sanchez will stretch the field with Santonio Holmes and Braylon Edwards.
Quarterback Sleepers
Matt Hasselbeck at Oakland
Hasselbeck posted a decent effort against the Cardinals, but certainly fell short of expectations (192 yards, one touchdown, one lost fumble and five sacks). He has a tremendous opportunity ahead of him this week against the Oakland defense. The Raiders surrender only 192.3 passing yards per game, but the ineffectiveness of its run defense puts opposing quarterbacks in position to put points on the board (14 passing touchdowns allowed). You have to be impressed by the connection that Hasselbeck has established with Mike Williams.
Matt Moore at St. Louis
Moore returned to the lineup as the starter in Week 7 and posted 308 passing yards with two touchdowns and an interception. He's seemingly found new options alongside Steve Smith in rookies David Gettis and Brandon LaFell. With the Carolina running game sputtering, look for Moore to keep working downfield. Moore will make the occasional crushing mistake (see the interception returned for a touchdown in Week 7), but he has a short memory and could make things happen downfield, provided that he can avoid the St. Louis pass rush (20 sacks).
Quarterback Flops
Vince Young at San Diego
Young returns to action this week to take on the confusing San Diego Chargers. The Chargers' defensive unit has been stellar, although it's been hurt repeatedly by terrible play by the special teams. San Diego ranks first in pass defense, ceding just 158.6 passing yards and 0.86 passing touchdowns per game. Taken further, the Chargers have amassed a staggering total of 25 sacks through seven games.
Drew Brees vs. Pittsburgh
Brees was intercepted four times by the Browns in Week 7. David Bowens returned two of those interceptions for touchdowns. He has thrown multiple touchdowns in five of seven games this season, but Brees has also tossed eight interceptions in the past three weeks.
He faces a daunting task this week against the top-ranked Pittsburgh defense (13.7 points allowed per game). The Steelers will play without Aaron Smith and this game is at home. I don't expect Brees to be shut down altogether, but the INT count could rise against this unit.
Aaron Rodgers at New York Jets
Rodgers passed for 295 yards and two touchdowns in the Week 7 win over Minnesota. He also threw two interceptions, his third game of the season with multiple interceptions.
Rodgers is clearly in your lineup this week, but he'll face a healthy Jets secondary. The Jets rank fourth in total defense at 16.8 points allowed per game. Rodgers won't receive much support from the running game against the top-notch Jets front, and he'll contend with both Darrelle Revis and Antonio Cromartie downfield. He'll have his shot, but Rodgers' ceiling is lower this week.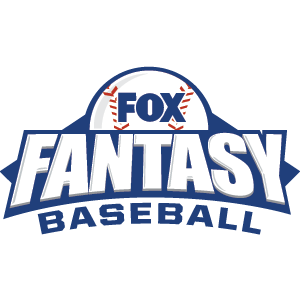 FOX Fantasy Baseball Join or Create a Free League

Play Now!