Week 3 lineup calls: Kickers
Lineup calls: QB | RB | WR | TE | K | D/ST
In some strange way, I enjoy stepping back from the "glory" positions and writing about kickers each week.
There's a lot less drama. With the exception of the occasional "idiot(ic)" comment, kickers stay out of trouble, deal with their contract stuff out of the spotlight and just go to work (Robbie Gould even drives around the water truck during training camp).
Sure, we have to worry about a coach losing confidence in a player and kicking them to the curb mid-week. On the plus side, you don't have to worry about an NFL team taking a cue from Lane Kiffin and going for the two-point conversion after every touchdown (kick the PAT!).
Anyway, they are afterthoughts on draft day. They get added and dropped in the fantasy realm in a fashion akin to the pennies in the dish at the 24-hour convenience store. Occasionally, they're the difference between an agonizing defeat and a glorious text message to your vanquished foe.
Kickers are people, too.
It's time for Week 3 "Lineup Calls."
Top 5 Kickers
(excluding Mason Crosby, Stephen Gostkowski, Nate Kaeding, Garrett Hartley or Ryan Longwell)
Jeff Reed at Tampa Bay
The Steelers will continue to ride Rashard Mendenhall's legs and the stout defense until Ben Roethlisberger returns from suspension. So, while I don't anticipate a massive scoring barrage from the Steelers, I do expect Charlie Batch to move the ball and put Reed in position for multiple tries.
Neil Rackers vs. Dallas
Rackers has become a fantasy hero in his new digs, taking full advantage of his role behind one of the game's most prolific offenses (five field goals and seven PATs). He'll be active again this weekend in what promises to be one of the most-viewed, most-reviewed and most important matchups on the fantasy slate this weekend.
Adam Vinatieri at Denver
Fantasy owners can count on Vinatieri to hammer home multiple PATs on a weekly basis. The field goal tries are an added bonus, and I expect to see a lot of him this weekend on the road in a high-scoring affair with the Broncos. The Broncos surrendered three touchdowns to David Garrard in Week 1 before shutting down Matt Hasselbeck and the Seahawks. Peyton Manning has his way with the secondary (Champ Bailey was on crutches earlier this week), providing Vinatieri with ample opportunities.
Sebastian Janikowski at Arizona
With five field goals and two PATs, Janikowski has been one of the top-performing kickers out of the gate. He's on tap for another big day, with Bruce Gradkowski entering the fray to open up the passing game and create more running room for Darren McFadden. Hammer it home with Janikowski this weekend.
Robbie Gould vs. Green Bay
This game has a chance to go in either direction. You may see a defensive battle, as we did in both matchups last season. Or, this could open up and become a high-scoring affair between Aaron Rodgers and Jay Cutler. Either way, I anticipate that we see Gould frequently in this contest.
Kicker Sleepers
Matt Prater vs. Indianapolis
The Broncos rolled up 31 points against the Seahawks in Week 2, and Prater hammered home four PATs and a field goal in the rout. He's already piled up six PATs and two field goals this season, and I suspect that he's active in a high-scoring game this weekend. Kyle Orton leads a balanced offense that should be able to move the ball against the Colts and, well, we know all about that Indianapolis attack. Prater's big leg will be on display this weekend.
Connor Barth vs. Pittsburgh
I'm clearly not anticipating a huge scoring effort out of the Buccaneers, particularly after the Steelers shut down the Titans so effectively in Week 2. I do anticipate that Josh Freeman will be able to move the chains and make a few plays with his legs (making use of rookie Mike Williams, who has been stellar thus far). Those drives end with Barth field goal attempts.
Kicker Flops
Lawrence Tynes vs. Tennessee
This is a difficult game to read. The Giants were obliterated by the Colts, and produced just two PATs for Tynes. I'm moderately concerned that this game is played between the 20s and that neither team gets much traction. Tynes may still crack your starting lineup, but I'm not anticipating much.
Dan Carpenter vs. New York Jets
Carpenter may end the week as the top kicker in the game. He may not get a chance to do much of anything. This is a difficult matchup to call, but I don't anticipate much scoring on either side. The Dolphins will struggle to run the ball, and we haven't seen much from the passing game and Chad Henne. I don't know that much changes in Week 3, even with Darrelle Revis on the sidelines. There are better plays on the board.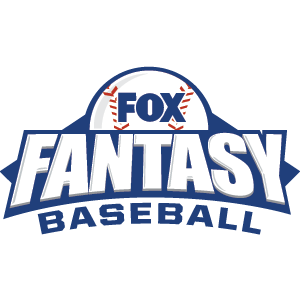 FOX Fantasy Baseball
Join or Create a Free League
Play Now!