Week 17 lineup calls: Wide receivers
Lineup calls: QB | RB | WR | TE | K | D/ST
I may be understating things when I use the term "riddle" to describe the injuries and coaching decisions affecting fantasy lineup calls for the regular season finales.
Which stars play? Which sit down? If your quarterback starts the game, will he finish it?
To those celebrating their championship victories, I salute you. For those working to make sense of the league in Week 17, I humbly submit this week's "Lineup Calls." We're reaching deep this week to unearth fantasy gold at the wide receiver position.
Top Wide Receivers
(Other than Andre Johnson, Calvin Johnson, Dwayne Bowe, Brandon Marshall, Brandon Lloyd, Jeremy Maclin, Greg Jennings, Reggie Wayne, Marques Colston and Roddy White)
Mike Wallace at Cleveland
Wallace has only scored once in the past five weeks, but he remains Ben Roethlisberger's go-to receiver downfield. He's registered at least 76 receiving yards in four consecutive games with five 100-yard efforts in his past eight starts. Wallace caught three passes for 90 yards and a touchdown in Roethlisberger's return to the field in Week 5 against these Browns.
Mario Manningham at Washington
Manningham returns to the top spot for Week 17 with Hakeem Nicks likely sidelined because of a broken toe. He's obviously demonstrated big-play ability throughout this season. He's caught three or more passes in 11 games this season with eight touchdowns.
Shake off the dismal Week 16 effort against Green Bay. Nothing went right for the Giants in that game. I'm anticipating a strong bounce-back effort against Washington with the "do-or-die" playoff scenario in effect.
Kenny Britt at Indianapolis
Britt most certainly has a tremendous rapport with quarterback Kerry Collins. He's caught 14 passes in the past three weeks, including grabs of 59 and 53 yards in the past two weeks. Britt was limited in his return to the field in Week 14 by these Colts (four receptions for 39 yards). Collins and the Titans have an opportunity to play spoiler in the AFC South, and this passing attack has been able to make plays downfield.
Percy Harvin at Detroit
Harvin established an early connection with Joe Webb in Tuesday's upset win over Philadelphia and finished the game with seven receptions for 100 yards. It was a tremendous follow-up to his five-reception, 72-yard effort of Week 15 (he caught Brett Favre's touchdown pass in that one). We're not sure which quarterback lines up under center for the finale (Favre may play), but Harvin's impact when healthy cannot be denied. Harvin caught six passes for 62 yards with a touchdown in the first meeting with Detroit.

Miles Austin at Philadelphia
Austin atoned for his early slip against the Cardinals in Week 16 with a 37-yard touchdown reception (six receptions for 115 yards). He's scored in two consecutive weeks and has been active in the red zone. I liked what I saw out of quarterback Stephen McGee last week, and he faces a secondary that has been torched frequently this season and will likely sit several starters. The Eagles have surrendered 242.3 receiving yards and two receiving touchdowns per game.
Mike Thomas at Houston
What else can I say? The Texans are on the board as this week's opponent. I like Thomas this week against the Texans, even with Trent Edwards under center. Thomas has caught four or more passes in 11 games this season, including the eight-catch, 149-yard game against Houston that culminated with the 50-yard "Hail Mary" touchdown.
Santana Moss vs. New York Giants
Moss' scoring streak was stopped abruptly at two games in Week 16, but he did register five receptions for 85 yards. He's recorded 72 or more receiving yards in the past three weeks and hasn't missed a beat with Rex Grossman under center. Moss has registered five or more receptions in 12 games this season.
The Giants did well to slow Moss in Week 13, limiting him to two receptions for 24 yards. I anticipate that Moss is far more active and productive in this return bout.
Derrick Mason vs. Cincinnati
With the exception of Week 15 against the Saints, Mason has been the most consistent target for Joe Flacco this season. He's not a huge yardage candidate, as the veteran receiver averaged only 51.2 yards per game. However, Mason has also recorded seven touchdowns this season, including six in the past eight games. He's logged three or more receptions six times during this eight-game period.
Jacoby Jones vs. Jacksonville
Jones didn't find the end zone, but he emerged as Matt Schaub's top target in Andre Johnson's absence in Week 16. He caught five passes for a total of 115 yards in the loss to Denver. In the past three weeks, Jones has caught a total of 17 passes for 217 yards and a touchdown. Johnson's ankle may preclude him from playing this week, thereby keeping Jones at the forefront of the receiving corps.
Danario Alexander at Seattle
Alexander was the receiving star of the day for the Rams in Week 16, recording six catches for 99 yards in the win over San Francisco. He does represent some risk, as Alexander has missed much of this season because of injuries. He's finished three of his five full games with at least 70 receiving yards. This is just too good an opportunity for a WR3 slot against the porous Seattle pass defense that allows 272.3 receiving yards and 2.1 touchdowns per game.
Sleepers
Julian Edelman vs. Miami
The Patriots are notoriously tight-lipped about, well, everything and will obviously keep everyone guessing about player participation until Sunday morning. I'll reach out to nominate a pair of receivers for spot pickups this week against the Dolphins with Wes Welker and Deion Branch possibly playing limited time. Julian Edelman rates as a solid option for those in PPR leagues. Brandon Tate becomes the deep threat.
Michael Jenkins vs. Carolina
I'll nominate Jenkins as a potential option for owners in deeper leagues, particularly those in the PPR world. Jenkins has caught multiple passes in 10 consecutive games, including touchdown receptions in two of his past four games.
Andre Caldwell at Baltimore
Caldwell has caught four passes in back-to-back weeks, registering 89 and 87 yards in those games. I suspect that he's the better, more consistent play in the youthful receiving corps, particularly if Chad Ochocinco suits up in what could be his final game with the team. Should Ochocinco sit out the finale, Jerome Simpson (124 yards and two touchdowns in Week 16 against San Diego) is on the radar for a low-end WR3 slot and "Hail Mary" pickup.
Robert Meachem vs. Tampa Bay
Meachem pop back onto the radar as a third receiver option for fantasy owners against the Buccaneers. He's registered two 100-yard games in the past four weeks (10 receptions for 101 yards in Week 16 against Atlanta), but was also limited to 17 receiving yards TOTAL in the other two contests (he was shut out in Week 14). The Buccaneers rank fourth against the pass (209.8 passing yards allowed), but have ceded 22 passing touchdowns.
Flops
Mike Williams at New Orleans
With his 10 touchdown receptions and position as Josh Freeman's No. 1 target, Williams rates as a near must-start option for fantasy owners. He's caught three or more passes in 12 games this season, although Williams has averaged only 61.6 receiving yards per contest. As such, I'm not anticipating a huge effort out of Williams this weekend against the strong New Orleans pass defense. The Saints allow just 206.5 receiving yards per contest and have ceded 11 passing touchdowns.
Vincent Jackson at Denver
Jackson posted a huge game in Week 15 to help propel many fantasy owners into the title game. Unfortunately, the Chargers failed to surmount much of an attack against the Bengals in Week 16, and Jackson finished with four receptions with four receptions for 54 yards. He's a must-start in standard leagues, but I'm merely presenting the cautionary tale of his matchup with Champ Bailey.
Michael Crabtree vs. Arizona
Crabtree has been a hit-or-miss option for fantasy owners this season. He's scored a total of six touchdowns with just three games of more than 60 receiving yards (122 yards and a touchdown last week). He scored in Week 14 against Arizona, recording two receptions for 48 yards in that Monday night win. You're rolling the dice by inserting him this weekend given his inconsistency in the yardage department.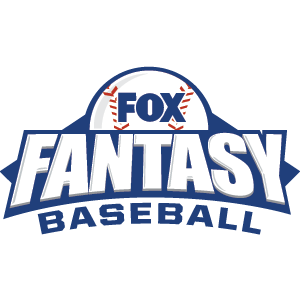 FOX Fantasy Baseball Join or Create a Free League

Play Now!