Week 5 flops: Foster, Manning falter
Arian Foster was awfully quiet in the Giants' romp in front of a stunned Houston crowd. Foster was limited to 25 rushing yards on 11 carries, and gained just two yards on two receptions. Sigh.
Matt Schaub left owners flat once again despite the presence of top target Andre Johnson. Schaub passed for 196 yards (16-for-34) with three sacks, an interception and a lost fumble. This was Schaub's third game of the season with fewer than 200 passing yards (barely, but it counts).
With Jacoby Jones deactivated, Kevin Walter was expected to take on a larger role. He finished the game with two catches for 24 yards (five targets).

Anquan Boldin was an afterthought in Week 3 as the Ravens turned to the ground game. Boldin was targeted just three times during the game and finished with one reception for eight yards. He'd caught five or more passes in each of the Ravens' first four games, but scored all of his touchdowns in the Week 3 win over Cleveland.
It was "The TO Show" once again in Cincinnati, as the game's most-targeted receiver (60 looks) also served as the team's receiving leader. As a result, Chad Ochocinco was a non-factor for fantasy owners once again. He was targeted six times in the loss to Tampa Bay and finished the game with just three receptions for 20 yards.
The Bruce Gradkowski injury shut down the deep threats in Oakland. Louis Murphy caught two passes for 61 yards, while Darrius Heyward-Bey went without a catch on two targets.
We anticipated a strong showing from Dallas rookie Dez Bryant out of the bye week against Tennessee. Unfortunately, Bryant was the only receiver left out of the aerial assault. He caught three of the six passes thrown to him. He finished with only 22 receiving yards.
The Cowboys also shifted the workload in the backfield. Felix Jones became the workhorse for the Cowboys on Sunday, leaving Marion Barber off to the wayside. Barber carried the ball just six times for 19 yards.
Greg Jennings of the Packers hasn't been chewing up yardage as he had in years past, but at least he'd been finding the end zone. On Sunday, Jennings was limited to just two receptions for 22 yards on five targets. He scored and posted 82 receiving yards in Week 1 against the Eagles. Jennings hasn't topped 40 receiving yards in the past four games.
The Chiefs' defense shut out the vaunted Indianapolis passing game on Sunday afternoon. Peyton Manning was held to 244 passing yards while completing 26-of-44 attempts. He also threw an interception and absorbed a sack.
As such, Reggie Wayne (six catches for 75 yards), Austin Collie (five catches for 48 yards) and Pierre Garcon (six catches for 57 yards) also make rare appearances.

Dwayne Bowe also returns following a one-week appearance on the positive side of the ledge. Bowe caught two passes for 33 yards and failed to secure a would-be touchdown from Matt Cassel (156 passing yards with zero turnovers and one sack).
Thomas Jones was also relegated to the second chair, as Todd Haley and Charlie Weis put the ball in Jamaal Charles' hands with great regularity. Jones carried the ball eight times for 19 yards, while Charles amassed 19 touches.
DeAngelo Williams carried the ball 12 times for 51 yards in a horrible home defeat to the Bears. He added three catches for eight yards.
That's as much space as I'll devote to this game. It was not pretty at all outside of Matt Forte's two touchdown runs.
Losing his top receiver to a season-ending injury certainly didn't help matters, but Sam Bradford failed to come through in a huge spot against the Lions. Bradford passed for 215 yards with one sack and two interceptions, one of which was returned for a touchdown.
The Arizona running game was flat-out awful against the Saints, as Chris "Beanie" Wells and Tim Hightower combined for 41 yards on 24 attempts. Wells carried the ball 20 times for 35 yards. Hightower earned six yards on four carries. You'd think that Hightower would be involved in the passing game with Max Hall under center, right? Nope.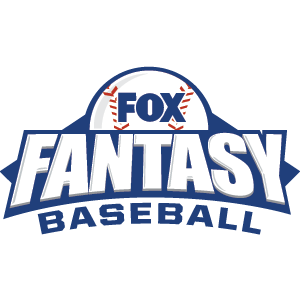 FOX Fantasy Baseball Join or Create a Free League

Play Now!