Week 14 flops: Owens disappoints
Let's review the disappointing performances from Sunday.
The Detroit-Green Bay game failed to excite anybody, but Detroit did earn a hard-fought home win. Calvin Johnson caught a single pass in the low-scoring affair for 44 yards, his second game this season in which he registered a single reception. He was targeted eight times by Drew Stanton. Johnson had scored in four consecutive games prior to Sunday's shutdown.
Johnson did add a 13-yard rushing attempt, so fantasy owners will take that extra point.
Brandon Pettigrew was a non-factor on Sunday against the Packers, registering two receptions for 14 yards. This tepid performance ended a strong four-game run during which Pettigrew had caught at least four passes.
Donald Driver made an impact for the Packers in Week 13, but couldn't build any momentum against the Lions. He caught two passes for 12 yards on nine targets.
Greg Jennings recorded four receptions for 52 yards against Detroit and bobbled a ball that drifted into the arms of Amari Spievey for an Aaron Rodgers interception. Tag Jennings with the negative points.
James Starks was a waiver-wire darling this week on the heels of his 73-yard performance against the 49ers. Starks produced a brutal six-carry, eight-yard performance in that forgettable game in Detroit. Oh, and now the Patriots loom.
Another waiver-wire pickup, Oakland receiver Jacoby Ford, had scored in back-to-back weeks heading into a matchup against the Jacksonville secondary. Alas, Ford registered two catches for 43 yards and lost a fumble. He was targeted five times in the shootout loss.
Mike Thomas' streak of five consecutive games with at least four receptions ended with a resounding thud against the Raiders. He was targeted only three times in the game and finished without a reception.
I will say this. Carson Palmer has perfected his "jump pass" technique. Of course, once the ball leaves his hand, all bets are off. Palmer was intercepted three times by the Pittsburgh defense on Sunday, two of which were returned for touchdowns. He passed for a dismal 178 yards (completing 20-of-32 attempts) with a single touchdown and three sacks.
Terrell Owens, who tormented the Steelers in the first meeting between these teams, was virtually invisible on Sunday. Owens was targeted six times in the loss, producing a single reception for 22 yards.
As expected, Cedric Benson was a non-factor in this game. Benson carried the ball just eight times for 19 yards, adding three receptions for 26 yards. Benson ranks among the season's biggest disappointments, having topped 80 total yards in only four games.
I want to give a nod to the Cincinnati defense, which actually gave the Bengals a chance to win. They limited Ben Roethlisberger to 258 yards (21-of-33) with four sacks for 27 yards. He did add 23 rushing yards to help the cause. It was the second time that Roethlisberger had been shut out in the past three weeks.

Cincinnati also did a fabulous job to contain Rashard Mendenhall on the ground. He totaled 130 yards and a touchdown in the first meeting. He registered 66 rushing yards on 18 carries with one reception for nine yards in the win.
I don't know that I should include Steve Smith of the Panthers here. I believe we've accepted the misery that is the Carolina passing game. He caught two passes for 17 yards (three targets). Smith has topped 60 receiving yards in three games this season, including the first two weeks of the season.
Matt Hasselbeck was utterly confusing in a terrible effort against the 49ers. Hasselbeck did pass for 285 yards and threw two touchdown passes, but his four interceptions were maddening. On the bright side, Hasselbeck has averaged 299 passing yards in the past five games.
Following a breakthrough performance in Week 13, Marshawn Lynch was swatted back down to the pack by the 49ers. Lynch carried the ball 10 times for 29 yards, adding seven receptions for 37 yards. So, those who started him in a PPR league did receive some help, but the yardage total certainly left owners wanting.
Dwayne Bowe lamented the absence of Matt Cassel during Sunday's drubbing in San Diego. Bowe caught a single pass for three yards on seven targets.
Brandon Lloyd caught three passes for 34 yards on six targets. Lloyd has been limited to five receptions and 63 receiving yards in the Broncos' last two losses. He'll next square off with Nnamdi Asomugha.
Michael Crabtree caught one of five targets for one yard. Fantasy owners who saw only the final score of the 49ers' blowout win over Seattle are still confused.
Robert Meachem of the Saints saw Marques Colston catch two balls for touchdowns. Meachem was targeted three times and failed to record a catch against the Rams.
Johnny Knox caught two passes for 16 yards on four targets in the Chicago-New England debacle (more on that to come).
Stevie (when did that start?) Johnson has now failed to score in five of his past six games (his three-touchdown performance against Cincinnati sits in the middle of this run). He was limited to five receptions for 42 yards by the Cleveland secondary on Sunday. In fact, Johnson has registered 42 or fewer receiving yards in three of the Bills' past five games.

Santonio Holmes of the Jets deserves a lengthy diatribe. He caught two passes for 57 yards in the Jets' putrid loss to the Dolphins. He dropped a sure touchdown toss from Mark Sanchez with less than five minutes remaining in a close game.
Miles Austin was expected to assume a larger role following Dez Bryant's injury and had a strong matchup with Philadelphia's top cornerbacks on the shelf. Instead, the 2009 fantasy hero produced two catches for 22 yards, adding one carry for 26 yards. Will Austin get the 174 yards he needs in the final three weeks to reach the hallowed 1,000-yard mark?
Teammate Roy E. Williams was also a non-factor. He generated two receptions for 23 yards on four targets.
Mike Williams of the Buccaneers was limited in practice this week, but did play against the Redskins. He was shut down by DeAngelo Hall in this one, producing a single catch for 15 yards on five targets. Williams has alternated solid and tepid efforts in the past six weeks. He caught only two passes for 20 yards in the Week 12 loss to Baltimore.
Jeremy Maclin missed on an early opportunity against the Cowboys, but finished with just one catch for 11 yards on three targets. Maclin's production in Week 14 ended an eight-game streak in which he'd recorded at least four receptions.
Vincent Jackson played through the full blowout victory over Kansas City on Sunday. I told you that I can be positive, on occasion. Jackson caught two passes for 29 yards on three targets. The key is that he finished the game and should be ready for a larger role in Week 15.
Sleeper receiver Anthony Armstrong caught four passes for 30 yards on five targets. You'll take the reception total, but the big play was nonexistent in this game.
Sam Bradford was shut down in the air and threw two interceptions deep in New Orleans territory in Sunday's blowout loss to the Saints. He passed for 231 yards, but did add a rushing touchdown. His most impressive play came when he chased down Roman Harper during a fumble return. The play was called back because of a penalty, but it made highlight reels everywhere.
I don't know that I need to belabor the point. The Bears were trucked by the Patriots in the snow. Jay Cutler completed 12-of-26 attempts for 152 yards with two interceptions, two sacks and a lost fumble. He did rush for 21 yards to negate one of the turnovers. It was a dismal effort. He threw behind receivers all day and left fans and fantasy owners colder than the frigid Chicago weather. Cutler has been sacked 43 times this season. Remember, he also missed a game.
Matt Forte was a non-factor as that snowball got bigger and bigger and the running game was abandoned in the blowout loss. Forte carried the ball nine times for 25 yards, adding two receptions for 36 yards.
Greg Olsen caught a single pass for six yards, his third consecutive game in which he recorded a single reception.
Earl Bennett caught three passes for 53 yards to lead the Bears on seven targets. He's topped 50 receiving yards in five of the past seven games.
Chris Cooley had experienced a surge in recent weeks, but failed to produce against the Buccaneers. He caught two passes for a season-low 22 yards in the crushing loss.
Kyle Orton was shut out for the second straight week, as the Broncos failed to get inspired by the early-week coaching change. Orton completed 19-of-41 attempts for 166 yards with three interceptions. He absorbed one sack and lost a fumble. In the Broncos' past two losses, Orton has completed 28-of-69 attempts (40.6 percent rate) for 283 passing yards.
Jabar Gaffney caught three passes for 48 yards in the Week 14 blowout loss to Arizona. He's caught multiple passes in every game this season, but hasn't topped 60 receiving yards since Week 6.
I can't put much on the Arizona offense. Steve Breaston caught two passes for 18 yards in a mighty confusing 43-13 win over Denver. Breaston has caught multiple passes in seven consecutive games, although he's been limited to fewer than 30 receiving yards on three occasions.
Mark Sanchez was shut out for the second straight game. He passed for 216 yards on 17-of-44 passing with one interception, a lost fumble and six sacks. Sanchez has thrown at least one interception in eight consecutive games.
LaDainian Tomlinson was limited to fewer than 50 rushing yards for the fourth consecutive game. He added a single reception for five yards. In fact, Tomlinson last gained more than 60 yards in a game in Week 5.
Braylon Edwards caught a single pass for 17 yards against the Dolphins in a mind-numbingly bad game. The most interesting play of the game involved a coach making a play on the New York sideline. Edwards has caught a total of five passes for 76 yards during Mark Sanchez's current funk.
The Chargers were able to contain to do the unthinkable and contain Jamaal Charles on Sunday. Of course, the miserable display that was the Kansas City passing game didn't help matters. Charles amassed 40 rushing yards on 10 carries while catching two passes for nine yards. He failed to celebrate his new contract in this one.
Thomas Jones carried the ball three times for one yard. He's finished two games with fewer than five yards in the past five weeks.
Following a breakthrough performance in Week 13, Tashard Choice's only impact against the Eagles occurred in the post-game when he asked for Michael Vick's autograph. Choice touched the ball eight times on Sunday night and produced 33 total yards.
The Washington kicking game gave the Buccaneers new life for a potential playoff run. Graham Gano missed two early chip-shot field goals, and holder Hunter Smith couldn't handle a late snap on a PAT attempt.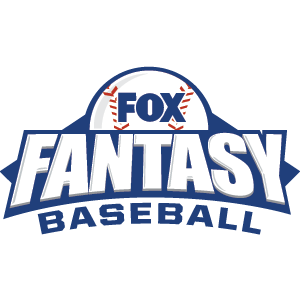 FOX Fantasy Baseball Join or Create a Free League

Play Now!