Tebow, Hillis on the fantasy pedestal
The following fantasy football e-mail chain between Ryan Fowler and Joel Beall took place on November 2, 3 and 4, 2011. The topics featured were not discussed in advance.
From: Joel Beall
Sent: Thursday, November 02, 2011 6:05 PM
To: 'Ryan Fowler'
Subject: The Pedestal Part 2
On the pedestal: Tim Tebow
An astonishing amount of owners exiled Tim Tebow from their rosters this week after the Bronco QB's tumultuous performance against Detroit (18-for-39, 172 yards, interception, three fumbles). Tebow did find the end zone and added 63 yards on the ground, but the former Heisman winner is clearly not ready to handle the reins as a starting signal caller. Not helping matters is the sentiment that Bronco management, as well as the coaching staff, don't envision Tebow as the franchise's future field general.
However, despite his gridiron gaffes, Tebow is posting respectable numbers as a fantasy player thanks to his contribution in the rushing attack. Denver has a fairly manageably schedule in the second half of the season, and let's be honest: Tebow isn't the first quarterback this season to look ridiculous at the hands of Detroit's defense.
So Ryan, what do you make of Young Master Tebow's fantasy forecast?
From: Ryan Fowler
Sent: Thursday, November 02, 2011 7:25 PM
To: 'Joel Beall'
Subject: The Pedestal Part 2
If only Tim Tebow possessed the fantasy versatility of a "we-hardly-knew-ya" Joe Webb (QB/WR) or Danny Woodhead (RB/WR). Owners were salivating at the thought after the Broncos' front office nearly ran out of wide receivers earlier this season and had to line up Tebow opposite Eric Decker. Only in two-quarterback leagues am I buying Tebow the rest of the season. Following this week's game at Oakland, Tebow will face the Chiefs (away), Jets (home), Chargers (away), and Vikings (away) leading up to most leagues' fantasy playoffs in Week 14. Where you see a "fairly manageable" slate, I'm cringing over the fantasy pain Derrick Johnson, Darrelle Revis, and Jared Allen could inflict the next few weeks. Something else to consider is that this quarterback's fantasy value hit a ceiling during peak BYE weeks. There are no byes in Week 10 and owners should shy away from getting cute when the best quarterback available probably exists on their roster. As valuable as his rushing yards can be on the right fantasy team, I can't trust a quarterback with limited experience who has gone 31 of 66 (46.9 percent) through the air in two starts.
Then again, he also outscored Philip Rivers, Drew Brees and Tony Romo in Week 8. So, maybe I'm missing the Te-boat.
Sounds like you're buying?
From: Joel Beall
Sent: Thursday, November 03, 2011 10:24 AM
To: 'Ryan Fowler'
Subject: RE: The Pedestal Part 2
Ah, Joe Webb. Never has an average athlete altered the landscape of so many fantasy championships than Webb's abbreviated appearance as Minnesota's QB last season. God willing, the versatile Viking will work his way back into our fantasy hearts in December.
By "fairly manageable schedule," the Broncos face Oakland, Kansas City, Minnesota, Chicago, New England and Buffalo in six of their next eight games. All the aforementioned teams rank in the bottom third in pass defense. The Chiefs may have an impressive interception total thanks to the dispirited duo of Carson Palmer and Kyle Boller, but their secondary can be had.
By no means am I advocating Tebow as a must-start against the Raiders this weekend. However, compared to the quarterbacks still available, he possesses an enormous amount of upside. For backup quarterbacks, you can do a lot worse than Tebow. Plus, and call me crazy, but I'm not ready to write-off a quarterback after two starts. (Remember when everyone was calling for a change at quarterback after Matt Cassel's bumpy start?) I am keeping Tebow on the Pedestal.
From: Ryan Fowler
Sent: Thursday, November 03, 2011 2:27 PM
To: 'Joel Beall'
Subject: RE: Pedestal
Final Verdict: Push – Tim Tebow teeters on to the pedestal
On the pedestal: Peyton Hillis
Say all you want about the Madden curse, my concerns with Peyton Hillis as a fantasy running back the rest of the season come down to one thing: money. It started back in Week 3 with a case of strep throat that kept him out of the Browns' home game against the Dolphins. Let me rephrase that, his agent, Kennard McGuire, told Hillis to sit out because the suit feared his client's weakened state could lead to injury. It's like the old fortune cookie adage (look it up), after "could lead to injury" finish the thought with "and screw up a new contract." There's no question Hillis deserves some compensation for what he did in 2010, but his contributions to the Browns in 2011 are laughable and now he's nagged by a bad hammy. It's not the encore performance you want during a contract year.
Hillis' best game this season came against the Indianapolis Colts (ranked 31st in rush defense), back on September 18th, when he rushed 27 times for 94 yards and two touchdowns. He's played in three other games outside of that – IT'S WEEK 9!!! With modest running back replacements backing Hillis up, the Browns' offense is stuck in a quagmire (giggity). Cleveland is averaging a little better than 11 points per game over their last four contests. It sounds like Hillis will return this week to face the Texans and their sixth-ranked rush defense in Houston this Sunday. Not the matchup fantasy owners desired coming off injury, but the schedule gets harder. With the exception of St. Louis in Week 10 (dead last in rush defense), Hillis faces Jacksonville (14th rush defense), Cincinnati (second), Baltimore (third) and Pittsburgh (eighth) as we head towards the fantasy playoffs.
Hillis picked the wrong season to hose fantasy owners. He's knocked off my pedestal.
What are your thoughts on his fantasy value the rest of the season?
From: Joel Beall
Sent: Thursday, November 03, 2011 4:05 PM
To: 'Ryan Fowler'
Subject: RE: Pedestal
I'm not just knocking him, I'm drop-kicking Hillis like Jack Black did to Baxter in Anchorman.
Another thing to consider with the lack of production in Hillis: not only is the Browns back beat up, but the Cleveland offensive line is in shambles. Throw in the coaching staff's support of second-year runner Montario Hardesty, as well as lack of aerial help from the stagnant Colt McCoy, and there's not much to like about Hillis.
The bigger question: are we even sure Hillis deserves a shot with another team? Yes, he rushed for over 1,100 yards in 2010, but in the 14 games that he served as starter, Hillis rushed for 59 yards or less in seven contests. Hillis was active in the passing game, snagging 61 receptions for 477 yards, but with running backs a dime a dozen in today's game, I'm not sure if I'd want my squad to acquire the bruising back with his baggage (emotional and physical).
Final verdict: Peyton Hillis is knocked off the … mmm this burrito is delicious, but it is filling … pedestal.
On the pedestal: Philip Rivers
The San Diego signal caller is averaging a career-high with 297.7 yards per game, but Rivers has already thrown 11 interceptions in seven games. To give that figure context, in 16 ball games in 2010, Rivers finished with 13 picks. The Charger QB's touchdown total has seen a major decline, with seven scores compared to last season's 30 TDs.
In his defense, Antonio Gates has been slowed by foot issues, and Vincent Jackson was hampered with a hamstring problem. Still, for whatever reason, Rivers has just looked off in the first half of the 2011 campaign.
Ryan, any chance Rivers reverts to his former self?
From: Ryan Fowler
Sent: Thursday, November 03, 2011 6:25 PM
To: 'Joel Beall'
Subject: RE: The Pedestal
It's sad how fantasy football owners ooze with criticism and cynicism when speaking of Philip Rivers. He's done so much and asked for so little. Where many see midseason failure, I see … that same midseason failure, but rose colored glasses I shall wear when I spread the good news.
Despite his 7:11 ratio, owners should remain open to Rivers' second half potential because his completion percentage (64.5 percent), passing yards (2,084 = 298 pass yards/game) and yards per attempt (8.05) all rank in the top ten. He's on pace to eclipse 4,000 passing yards for the fourth consecutive season. Now, I can hear the "Fowler, we need, we crave, we must have passing touchdowns in order to succeed" cries for help. I'm with you, but check this out. At this juncture a season ago, Antonio Gates had already accounted for nine (9) touchdowns in eight games. The hobbled tight end has one (1) in four games a year later. His personal health has flat lined the Chargers inside the red zone.
We also can't discredit the absence of Darren Sproles. San Diego, more specifically Rivers, is really missing the versatile, change-of-pace back. He accounted for 520 receiving yards and two receiving scores in 2010. Sprinkle in some dents and dings to Vincent Jackson and Malcom Floyd and welcome to "Philip Rivers' 7-11" – where the store is always open, but his receivers are not.
Despite all the negativity, I remain confident that Rivers will soon post stats boasting more touchdowns than interceptions to better magnify the 298 passing yards he's averaging per game.
From: Joel Beall
Sent: Friday, November 04, 2011 9:38 AM
To: 'Ryan Fowler'
Subject: RE: The Pedestal
I concur, although I don't give the absence of Sproles any influence on Rivers' play, as Mike Tolbert has been stellar in replacement. Alluded to above, the nonexistence of Gates in the first half has the most correlation with the decline in Rivers' output. With the tight end back in the San Diego offense, look for Rivers to return to his old ways. An easy schedule should also aid this endeavor.
Final verdict: Philip Rivers remains on the pedestal.
Fantasy Football News Homepage | Week 9 Fantasy Fever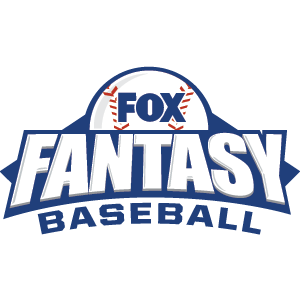 FOX Fantasy Baseball
Join or Create a Free League
Play Now!