Draft preview: Wide receiver flops
As I sit and write this piece, my erase board reads "84." It's the 84th day of the NFL lockout, and there is no resolution in sight. The term "June gloom" has taken on a new meaning here in Los Angeles. It's normally reserved for discussions of the weather, but football fans are hurting.
Granted, Los Angeles doesn't have a team, but the transplants are everywhere. I drive past a garage adorned with a huge Denver Broncos logo. The Oakland Raiders logo is seemingly everywhere. Cynics cite the number of USC logos, particularly given the recent announcement that the 2004 BCS Championship was stripped from the school.
So, since I'm already wallowing in negativity, it's only appropriate that I continue my run of "flop" columns.
This time out, I'm targeting the wildly fluctuating wide receiver position. A number of new faces leapt to the forefront of our fantasy consciousness in 2010. Can they repeat, or will they fade as quickly as they appeared?
Brandon Lloyd, Denver
Lloyd was one of the feel-good stories of the 2010 season, a hero that emerged from the waiver wire to lead the NFL in receiving yards (1,448) and score 11 touchdowns. Lloyd produced a remarkable season as the primary downfield target in the Broncos' weekly shootouts. He caught a total of 77 passes and finished seven games with at least 90 receiving yards.
New coach John Fox won't be able to turn things around immediately, but I do anticipate that the Broncos post a more consistent defensive effort with Von Miller added through the draft and Elvis Dumervil returning from injury (torn pectoral muscle). Additionally, Fox is more apt to employ a more balanced offensive scheme and rely on the running game as he did in Carolina.
I don't need to produce a long-winded explanation about the quarterback quandary in Denver (will Kyle Orton, Tim Tebow or Richard Quinn stand under center?). I do need to take a long view on Lloyd's career. He'd accrued a total of 2,370 receiving yards and 15 touchdowns in his first seven NFL seasons (860 from 2006-2009) while playing for San Francisco, Washington and Chicago. Despite the obvious needs at wide receiver in each of those stops, Lloyd was unable to elevate his game. Lloyd's gaudy stats from 2010 will push him up draft boards this summer. I project him at No. 18 for my draft rankings.
Stevie Johnson, Buffalo
Johnson emerged as one of the more unlikely breakthrough third-year receivers in 2010. He'd amassed just 112 receiving yards and 12 receptions in his first two NFL seasons.
Johnson opened the season with back-to-back three-reception games and started to amass fantasy-worthy numbers as of Week 3. Johnson scored his first touchdown in Week 3 to begin a five-game scoring streak. His three-touchdown effort against Cincinnati in Week 11 produced the "Why so serious?" highlight moment. That performance marked the end of Johnson's huge run in 2010. He scored just one touchdown in the final six games of the season and failed to top 72 receiving yards in any of those contests. It should be noted that Johnson finished with 46 or fewer receiving yards in eight games. Forty-one percent of his yardage total was attained in three games.
He's the No. 1 receiver for Ryan Fitzpatrick and will draw the appropriate coverage. I don't doubt that there will be a brilliant performance or two on tap, but I'm fearful of inconsistent yardage output.
Mike Williams, Seattle
If I'm going to put Lloyd atop the list as the poster boy of "Buyer Beware," I couldn't very well leave Williams out of the mix. He emerged from the ashes to catch 65 passes for 751 yards in his reunion for Pete Carroll in Seattle. Williams had amassed just 44 receptions and 539 receiving yards in his first five NFL seasons out of USC. Remember, he also didn't appear in an NFL game in 2008 and 2009 and last appeared as a tight end for the Titans in 2007.
Williams demonstrated flashes of his USC self in three games last season (32 of his 65 receptions came in those games) and dominated the red zone in the playoffs (three of his nine receptions were caught for touchdowns). It's a feel-good story, without a doubt, and the motivation of making the most of his second chance is certainly a consideration. The Seahawks immediately responded by rewarding Williams with a three-year contract. Still, I can't help but to be skeptical at this stage.
I'll revisit Williams' status once the lockout ends, and we get clarity on the quarterback situation.
Dwayne Bowe, Kansas City
Bowe posted one of the most dominant seven-game stretches in recent NFL memory. He scored 13 of his 15 touchdowns during the period from Week 6 to Week 12, a period during which he amassed 63 percent of his yardage total. Bowe finished eight games with 68 receiving yards or fewer. Therein lays the potential downside in the selection of Bowe this season. You may get to see him post up defenders in the red zone to keep the touchdown counter rolling (he'd scored 16 touchdowns in his first three NFL seasons, including the suspension-shortened 2009 season), but Bowe's weekly yardage output may frustrate you.
I'm intrigued to see the pairing of Bowe with rookie Jonathan Baldwin. Remember, Bowe ran all season without a second receiver in support of Matt Cassel beyond tight end Tony Moeaki. How much do you trust Cassel?
Kenny Britt, Tennessee
Speed kills. Fantasy owners saw Britt's speed on display early and often before sustaining a hamstring injury at midseason. He'd scored in five consecutive games, including his 225-yard, three-touchdown performance against the Eagles in Week 7, prior to missing five games. Britt caught 19 passes in his final four games and recorded 85 or more receiving yards in his final three performances (he scored in the final two games).
Britt is a tremendous downfield threat (18.5 yards per reception in 2010). I'm merely concerned that the changes to the Tennessee offense will preclude Britt from becoming a consistent play. He'll have the occasional big-time performance and amass solid numbers overall, but can Jake Locker be counted on to find Britt downfield on a weekly basis?
Austin Collie, Indianapolis
Collie was a points-per-reception machine through the first six weeks of the season for Peyton Manning. He amassed 44 catches through six weeks, including 11 and 12-reception performances in Weeks 1 and 3. Unfortunately, concussions limited Collie to three appearances in the Colts' final 10 games.
Depending on your league's membership, there's a chance that Collie slides into the "value" territory as owners consider his 2010 concussion issues. I suspect that owners will fixate on his efficiency and dominance as Manning's safety valve and bump him up their rankings.
DeSean Jackson, Philadelphia
Finally, I welcome the derision sure to come my way by including Jackson on this list. I respect his talent and game-changing ability. Jackson's highlight reel is chock-full of long receptions and circus catches. He recorded five receptions of at least 53 yards in 2010. Those receptions accounted for one-third of Jackson's yardage total. Jackson finished eight games with 52 receiving yards or fewer.
For my wide receiver rankings, I plan to put teammate Jeremy Maclin ahead of Jackson because of his performance as an intermediate target and sit-down red zone receiver. Jackson gets your blood pumping when Michael Vick winds up for the deep ball, but you can't bank on those connections.
Should Plaxico Burress join the squad, I would likely reconsider my position and potentially bump Jackson one or two slots. For now, Jackson rates as a WR2 to me.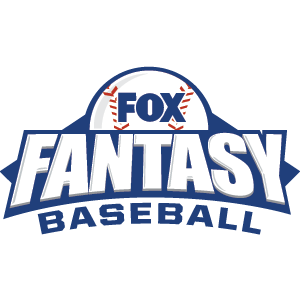 FOX Fantasy Baseball
Join or Create a Free League
Play Now!