2011 Top 36 Keepers: Charles rates high
I'm gazing forward for those in carry-over leagues with big decisions to make. Keeper leagues are gaining traction in fantasyland. The rules that apply to each are different.
• Some leagues require owners to hold a certain number of players.
• Some leagues offer owners a range of keepers (such as 1-5) and require the loss of a draft pick equivalent to the previous year's selection point.
• Others keep the base, draft only rookies and force "cuts" equivalent to NFL training camps.
Here are the 36 top keepers for 2011.
1. Adrian Peterson, RB, Minnesota
Peterson was beset by a knee injury and myriad personnel issues in Minnesota this season. Despite these setbacks, Peterson still logged nearly 1,300 rushing yards and scored double-digit touchdowns for the fourth consecutive season (13 total). In fact, Peterson finished the season with only 87 fewer rushing yards than 2009, though fantasy owners were clearly less than enthused by his production in three of the final weeks.
In his four NFL seasons, Peterson has never rushed for fewer than this year's 1,289 total. He's never finished a season with fewer than 1,600 total yards. As we look ahead to 2011, the Vikings will re-tool the offensive line and welcome in a new quarterback. That can only help Peterson to continue his fantastic run to open his career.
2. Jamaal Charles, RB, Kansas City
Charles led the NFL with 45 runs of at least 10 yards this season. He finished the year with 1,935 total yards, an astounding total when one considers the high weekly touch count given to Thomas Jones. I won't get into the nine-carry effort of Charles in the playoff loss to Kansas City that included a 41-yard touchdown sprint. Why didn't he see the ball more?
Charles averaged a ridiculous 6.4 yards per carry in 2010, a rise of one-half of a yard per carry over his 2009 average. That's right. He averaged 5.9 yards per carry in his first significant action in 2009. He also ranked third among Kansas City receivers with 45 receptions (468 yards and three touchdowns) this season.
Charles will remain an integral part of the Chiefs' passing game in 2011, although I suspect that we'll see another player or two added to the receiving corps (would-be No. 2 receiver Chris Chambers wasn't even active for the playoff game). The continued growth of Matt Cassel and a more consistent downfield passing game will create huge running lanes next season. I suspect that some of those big runs on which he was caught in 2010 translate into touchdown sprints in 2011.
There's still upside here.
3. Arian Foster, RB, Houston
Foster started the season with a ridiculous 231-yard, three-touchdown effort that seemingly ushered in a new era in Houston Texans football. Now, that ultimately wasn't the case, but Foster was just getting warmed up. He would go on to lead the NFL in rushing with 1,616 yards while adding 604 receiving yards. Foster scored a total of 18 touchdowns this season (16 rushing), including three in the finale, a thrilling win over Jacksonville. Foster finished 13 games with at least 97 total yards.
Foster's aptitude as a pass receiver was an important component of his 2010 brilliance. He caught 66 passes, second on the team to Andre Johnson, and averaged a robust 24.6 touches per game overall.
The Houston offense will be back for another run in 2010, and the defense should be bolstered by the arrival of Wade Phillips as coordinator (not to mention the return of linebacker DeMeco Ryans). As such, the field position battle could tilt back in their favor more frequently and set up more scoring opportunities. He's just getting started.
4. Chris Johnson, RB, Tennessee
Johnson didn't match the lofty expectations heaped upon him this off-season nor his own, but he still produced a fantastic season overall. He amassed 1,609 total yards (1,364 rushing) with 12 touchdowns (11 rushing). Johnson logged eight 100-yard games this season and scored in three of the Titans' final four games. Johnson also caught 44 passes, his third consecutive season with at least 43 receptions.
Obviously, the conclusion to the Titans' tumultuous season was concerning, but there are eight months for the air to be cleared and for this team to turn the page. The team will have a new quarterback under center, and I suspect that Jeff Fisher turns back to his workhorse tailback.
5. Ray Rice, RB, Baltimore
Fantasy owners would have liked to see more end zone celebrations from Rice in 2010 (six total), but his weekly production was fantastic. He finished the season with 1,776 total yards on 370 touches (63 receptions). Rice finished 11 games with at least 92 total yards, and his 63 receptions ranked second to Anquan Boldin, who had 64.
In the past two years, Rice has averaged 119.3 total yards on 21.9 touches per contest. The vulture threat that is Willis McGahee (though he scored fewer touchdowns in 2010) remains, and Joe Flacco's growth in the red zone limits Rice's end zone upside. I just can't deny Baltimore's reliance on the running game and Rice's huge presence in the passing game. In a world of chock-full of platoons, I'll take the primary option in a run-heavy attack.
6. Michael Turner, RB, Atlanta
Turner started slowly, producing just one touchdown in the first six weeks with two 100-yard games. He then rolled up a huge second half. Turner rushed for at least 80 yards in seven of the Falcons' final 10 games, including five 100-yard efforts and 11 touchdowns. Of course, Turner will occasionally turn in a dud, as he was limited to 50 or fewer rushing yards on five occasions.
Despite the potential of an occasional shutdown, his role as feature back and dominant goal-line force cannot be denied. In three years as the starter in Atlanta, Turner scored a total of 39 touchdowns while averaging 91.7 rushing yards per game.
7. Maurice Jones-Drew, RB, Jacksonville
Jones-Drew's touchdown total took a tremendous hit in 2010. He scored seven total touchdowns, the lowest mark of his five-year career, and a knee injury limited him down the stretch. During the heart of the NFL season, Jones-Drew produced a six-game streak of 100-yard efforts. He scored four of his seven touchdowns during that streak. He rushed for 1,324 yards, just 67 fewer than his career-high mark of 2009, despite missing two games entirely and parts of others.

8. Rashard Mendenhall, RB, Pittsburgh
Mendenhall established new career-high marks in rushing yardage and touchdowns during the 2010 season. He wasn't dominant on a weekly basis, as he logged only three 100-yard games, but he was consistent. Mendenhall scored 13 touchdowns in 2010 to tie him for second with BenJarvus Green-Ellis behind Arian Foster, and his 1,273 rushing yards ranked seventh in the NFL.
9. Ryan Mathews, RB, San Diego
Fantasy owners dived in for Mathews early after Norv Turner spoke openly about the potential of a 300-touch season. Unfortunately, Mathews was injured for much of the season and fell to the second slot behind Mike Tolbert. He finished with 823 total yards on 180 touches, including a strong 120-yard, three-touchdown finale against the Broncos (seven touchdowns overall). Some owners will feel burned by his uneven and injury-riddled rookie campaign (not to mention his need to improve as a blocker and receiver). Don't give in and dump this potential gem back to the masses.
10. Andre Johnson, WR, Houston
Johnson's ankle injury helped drag down his overall totals and certainly derailed more than a few championship romps. He averaged 6.6 receptions and 93.5 receiving yards in the 13 games in which he appeared with eight touchdowns. Think about those numbers in a larger context. The Texans played this season without a definitive No. 2 option. Kevin Walter and Jacoby Jones stepped up in spots, but tailback Arian Foster was the team's most consistent secondary target.
In the past four seasons, Johnson has averaged 6.7 receptions, 96.5 receiving yards and 8.3 touchdowns. No matter how you defend him, Matt Schaub will find a way to get him the ball.
11. Michael Vick, QB, Philadelphia
Vick set the fantasy world on fire and created more than a few debates during Philadelphia's rise in the NFC East. He rushed for 676 yards and nine touchdowns to supplement and impressive total of 3,018 passing yards with 21 passing touchdowns. Vick absorbed 34 sacks and committed nine turnovers.
Think about that. Vick averaged 274 passing yards, 61.5 rushing yards and 2.7 total touchdowns per game in the 11 games he finished.
12. Frank Gore, RB, San Francisco
Gore excelled in his 11 games of 2010 despite the obvious deficiencies in the San Francisco offense. He averaged 118.6 total yards per game, his highest per-game total since his breakthrough 2006 season. Gore scored five touchdowns (five rushing and two receiving), a marked drop-off from his 2009 total. With changes afoot in San Francisco under Jim Harbaugh, we can reasonably expect a more consistent effort from the offense (once they choose a new quarterback). Obviously, fantasy owners do need to consider Gore's health when making their first-round selection. He'll likely miss two or three games along the way. Still, Gore's baseline production when on the field cannot be denied.
13. Darren McFadden, RB, Oakland
McFadden recorded a ridiculous 1,664 total yards in 13 appearances with 10 total touchdowns (he'd scored five in his first two NFL seasons). McFadden rushed for at least 89 yards in nine games and earned at least 114 total yards in 10 of his 13 games (150 or more in five of them). His injury history is obviously a concern, but McFadden's play-making brilliance when sound is mind-boggling.
14. Aaron Rodgers, QB, Green Bay
Rodgers was shut out only once in the 14 games he completed (and the game against Detroit that he didn't). In fact, Rodgers threw multiple touchdown passes in eight games and passed for at least 255 yards on nine occasions. Rodgers also tucked the ball and ran for an additional 356 yards with four touchdowns. He passed for 3,922 passing yards and totaled 32 touchdowns with 12 turnovers.
In three years as the Green Bay starter, Rodgers has averaged 263.7 passing yards per game with 86 touchdowns, 31 interceptions and eight lost fumbles. He's also averaged 18.7 rushing yards per game with 13 rushing touchdowns. The concerns about the offensive line will be addressed in the off-season, though Rodgers' mobility did help to limit the number of sacks and big hits absorbed in the pocket, though his scrambling left him open for countless others.
As we look ahead to 2011, Rodgers will welcome back injured starters Ryan Grant (who has a real threat in James Starks) and tight end Jermichael Finley. Backed by one of the league's most potent defenses, I anticipate another fantastic season from the Green Bay starter.
15. Drew Brees, QB, New Orleans
Brees rolled up his third straight 30-touchdown season in 2010 and topped 4,300 yards for the fifth straight season. His interception total was concerning, as Brees did throw a career-worst 22 interceptions. Brees will continue his march in 2011 (a contract year) with potentially a new host of options. Remember, the Saints were beset by injuries on both sides of the ball. Better health from Pierre Thomas and tag-team mate Christopher Ivory creates opportunities downfield.

16. Peyton Manning, QB, Indianapolis
Despite myriad injuries in the Indianapolis receiving corps and running game, Manning still passed for 4,700 yards and threw 33 touchdown passes for the second straight year. He's topped 4,000 passing yards in 11 of the past 12 seasons while averaging 31.1 touchdown passes.
17. Tom Brady, QB, New England
Despite the lack of a true No. 1 receiver, Brady still passed for 3,900 yards with 36 passing touchdowns, the second-highest total of his career. He committed only five turnovers (four interceptions) despite averaging 30.8 attempts per game. He effectively utilized his wide receivers and Danny Woodhead out of the backfield in the short game while taking an occasional shot downfield.
18. LeGarrette Blount, RB, Tampa Bay
Blount didn't get his shot until midseason, but he made the most of his touches once he did. He rumbled for 1,007 yards with six touchdowns, including six games with at least 80 rushing yards (four 100-yard games). He averaged 18 carries per game in the final 10 games of the season with a robust five-yard average. Blount is now one of the linchpins of the rising Tampa Bay offense.
19. Hakeem Nicks, WR, New York Giants
As expected, Nicks took on a much more significant role in the New York passing attack in his sophomore season. He amassed 75 or more receiving yards on eight occasions and upped his touchdown total to 11 despite missing significant time to injury. Nicks averaged 6.1 receptions (three or more in 12 of 13 games) and 80.9 receiving yards per game.
20. LeSean McCoy, RB, Philadelphia
McCoy was often compared to Brian Westbrook coming into the season. He demonstrated those game-changing skills as a runner and receiver often in 2010. McCoy logged at least 85 total yards in 12 games, including five games in which he rushed for at least 92 yards. McCoy finished the season with 1,672 total yards and nine total touchdowns. He also caught 78 passes to make him a dominant force in PPR leagues.
21. Philip Rivers, QB, San Diego
Rivers played the season without most of his top options in the receiving game. He passed for a career-high 4,710 yards with 30 touchdown passes, his second 30-touchdown season in the past three years (92 touchdowns in this three-year period). Vincent Jackson (should he return), Antonio Gates and Malcom Floyd represent a mighty formidable challenge for opposing defensive coordinators.
22. Roddy White, WR, Atlanta
White led the NFL with 115 receptions this season (7.2 per game). He logged five 100-yard performances (201 against the Bengals in Week 9) and 10 games with at least 74 receiving yards (43 or more in every game is season). White scored a total of 10 touchdowns this season, his second straight season with a double-digit touchdown total, including a score in each of the Falcons' final three games.
23. Larry Fitzgerald, WR, Arizona
Fitzgerald caught 90 passes for 1,137 yards and six touchdowns for Arizona in 2010. I don't know that I need to add anything else to further the argument. Anyone who watched the Cardinals at all this season recognizes how difficult it would be to amass such a total given the quarterback issues in Arizona this fall.
In the past four years, Fitzgerald averaged 95.8 receptions, 1,292 receiving yards and 10.3 touchdowns. While we don't expect him to replicate the heights achieved with Kurt Warner, I believe we saw the low this season.

24. Tony Romo, QB, Dallas
Romo was limited to only six appearances in 2010. He averaged 267.5 passing yards per contest, but the big plays were few and far between. I'm optimistic that Jason Garrett's ascent to the top spot will open up the passing game and put Romo in position to replicate his past heroics. Miles Austin, Jason Witten and Dez Bryant present matchup problems, and it'll be interesting to see how the receiving corps rounds out in 2011.
25. Matt Ryan, QB, Atlanta
Ryan experienced great growth in his third season. He increased his yardage total by 21.3 percent and threw six more touchdown passes while cutting his turnover total by four as well. Ryan was shut out once this season. Pittsburgh stifled the Atlanta offense in the opener. Changes may be afoot in 2011, as it's possible that Tony Gonzalez decides to start the clock ticking on his Hall of Fame enshrinement. Still, Ryan's efficiency is impressive, and his ability to get the ball to White despite blanket coverage puts him among the game's best.
26. Jonathan Stewart, RB, Carolina
With DeAngelo Williams possibly departing Carolina this off-season, Stewart stands as the top option for the Panthers. He averaged 93.7 rushing yards per game in the Panthers' final six games of the season. He did so without top tackle Jeff Otah and help from the passing game. Stewart's touchdown total was obviously down markedly (he'd scored 10 in each of his prior two seasons), but that strong close to the season cannot be ignored. Even in a potential split with Mike Goodson (or Williams, should he be retained), Stewart's time to own the top spot has come.
27. Greg Jennings, WR, Green Bay
Jennings recorded nine games with at least 80 receiving yards (1,265 overall) and scored 12 touchdowns, a phenomenal rebound from his four-touchdown total of 2009. In three years with Aaron Rodgers, Jennings has averaged 1,223 receiving yards and 8.3 touchdowns.
28. Calvin Johnson, WR, Detroit
Johnson matched his career-high with 12 touchdown receptions while recording the second 1,000-yard campaign of his career. He averaged 4.8 receptions and 70 receiving yards per game. Despite continual bracket coverage, Johnson found a way to get open and make plays with Matthew Stafford or Shaun Hill under center. Hill quietly extended his contract through 2011, giving the Lions stability at quarterback should another injury befall Stafford.
29. Shonn Greene, RB, New York Jets
Greene's breakthrough campaign didn't happen as a sophomore. He spent much of the season behind LaDainian Tomlinson as the second half of a workload split. Greene averaged only 12.3 carries per game and scored twice this season. He finished the year with only five games of at least 64 rushing yards. Still, I'm optimistic that he ascends to the top spot in 2011 and gets his shot to achieve stardom.
30. Mike Wallace, WR, Pittsburgh
Wallace told me emphatically during a training camp visit to Latrobe, "You better pick me early." He wasn't kidding. The second-year receiver from Mississippi ranked second to Lloyd with 17 receptions of at least 25 yards and fifth in receiving yardage at 1,257 receiving yards (21 yards per reception). Wallace posted seven 100-yard games this season, including six such efforts in the final nine games of the year. He also scored 10 touchdowns.
31. Sam Bradford, QB, St. Louis
Bradford was thrust into the starting role as a rookie and performed beautifully despite the decided lack of consistency in the receiving corps. He passed for 3,512 yards with 18 touchdowns and 17 turnovers (15 interceptions). He passed for at least 231 yards on eight occasions.
32. Antonio Gates, TE, San Diego
The unstoppable force was finally thwarted in 2010 by a foot injury. Gates scored 10 touchdowns, his highest total since 2005, despite appearing in only 10 games. He averaged 78.2 receiving yards per game, the highest of his career. In the past seven seasons, Gates has averaged 72.1 receptions, 945.1 receiving yards and 9.6 touchdown receptions. I know there's depth at the position, but nobody comes close to matching his dominance.
33. Vincent Jackson, WR, San Diego
Jackson's holdout affected more than a few fantasy lineups this season. More than a few owners didn't believe that he'd follow through with his threat and were forced to patiently await his return. He returned for the stretch run and logged 14 catches for 248 yards and three touchdowns (all in Week 15). Jackson may be franchised by the Chargers this off-season. Whatever his destination, Jackson's impact cannot be denied.
34. Josh Freeman, QB, Tampa Bay
We expected growth from Freeman in his sophomore season. Nobody could have expected a 3,451-yard, 25-touchdown season in the youthful Tampa Bay offense. Freeman averaged 22.8 rushing yards per game to complement his 215.7 passing yards. Most importantly, Freeman did well to limit his turnovers this season (nine total). He took calculated shots downfield and turned more than a few heads. I can't wait to watch year three with Blount for a full season and Arrelious Benn working full-time opposite Mike Williams. I don't anticipate a huge up-tick in his performance in 2011, but a repeat of his consistency will be welcomed by fantasy owners.
35. Mike Williams, WR, Tampa Bay
Williams established himself as the go-to receiver for Josh Freeman in the upstart Tampa Bay offense. Williams caught a total of 65 passes for 964 yards (60.2 yards per game) with 11 receiving touchdowns to lead all rookies. In fact, Williams tied for fourth in the NFL in touchdown receptions behind Bowe, Jennings and Calvin Johnson. Freeman came into his own down the stretch, and Williams will benefit from the growth of fellow receiver Benn. The touchdown total may not rise in 2011, but I expect to see improvement in Williams' reception and receiving yardage totals.
36. Joe Flacco, QB, Baltimore
Flacco passed for nine more yards and four more touchdowns than he did in 2009. Critics will deride his season totals, as most anticipated a much larger jump in production given the arrivals of Boldin and Donte' Stallworth. Still, it's hard to dismiss the growth that occurred overall. The emphasis remains on the Baltimore run game and Rice, but Flacco does still have his opportunities to accrue numbers.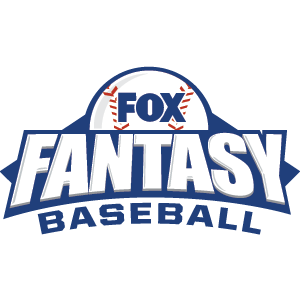 FOX Fantasy Baseball Join or Create a Free League

Play Now!